Is Blockchain The Next Big Thing For Supply Chain?
What does blockchain mean for your supply chain?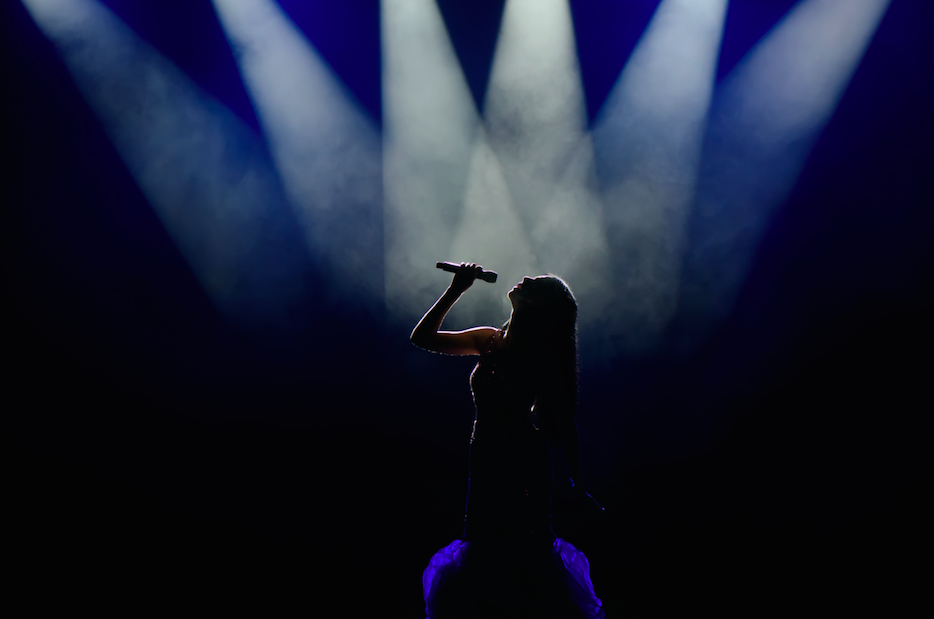 By Oleksandr Nagaiets/ Shutterstock
Few people working in supply chain roles have a clear understanding of how this fledgeling solution called blockchain is, or could be, applied in their organisations. There is much hype and misinformation in the marketplace and much of it is due to the unproven nature in practice and unknown long-term costs of blockchain applications.
So what is blockchain?
Without getting too technical, the underlying principle of blockchain is to provide a secure environment where encrypted business transactions between buyer and seller can happen without the need for third parties such as banks and clearing agents to intervene. According to McKinsey,
"blockchain is an internet-based technology that is prized for its ability to publicly validate, record, and distribute transactions in immutable, encrypted ledgers".
Immutable, in this case, means that each link in the blockchain is completely secure and unbreakable. Blockchain's format guarantees the data has not been counterfeited and that information can be read by any authorized party.
There are two main types of blockchain applications, one private and the other public. In the commercial environment, the networks are mostly private, this type of operation is sometimes referred to as "permissioned". Read more detail about how Blockchain works here.
The world before blockchain
This diagram below is typical of a traditional sales transaction with many intermediaries. Currently, these intermediaries process, verify and reconcile transactions before the ownership of the goods or services can pass from seller to buyer. How many people does it take to move a container of avocados from a Kenyan seller to a UK buyer? At least thirty, but more importantly, there are over 200 individual transaction events and communications involved.
What traditional buyer-to-seller transactions look like today

What supply chains could look like tomorrow

The world after blockchain
In a private blockchain network, the procure-to-pay process is streamlined so that documents are matched triggering payment and creating a verifiable audit trail. Nestlé is breaking new ground in supply chain transparency through a collaboration with OpenSC – an innovative blockchain platform that allows consumers to track their food right back to the farm. The initial pilot program will trace milk from farms and producers in New Zealand to Nestlé factories and warehouses in the Middle East.
What does blockchain mean for your supply chain?
How can this fledgeling technology be beneficial? According to McKinsey, there are three main areas where blockchain can add value:
Replacing slow, manual paper-based processes.
Strengthening traceability which reduces quality and recall problems
Potentially reducing supply-chain IT transaction costs (maybe?).
The answer seems to lie in its potential to speed up administrative processes and to take costs out of the system while still guaranteeing the security of transactions. Blockchain has the potential to disrupt or create competitive advantage, but the biggest barrier to its adoption is that so few have a good grasp on how it can be of use in their operations.
The potential benefits
faster and more accurate tracking of products and distribution assets, e.g. trucks, containers, as they move through the supply chain
reduction of errors on orders, goods receipts, invoices and other trade-related documents due to less need for manual reconciliation
a permanent audit trail of every product movement or financial transaction from its source to its ultimate destination.
trust is created between users through using a transparent ledger where transactions are immutable, secure and auditable
What are the obstacles?
1.The cost
Implementing a blockchain solution may require expensive amendments and upgrades to existing systems which is both costly and time-consuming. Who pays and what is the return on investment?
2. Change management
There will be a need to convince all involved parties to join a particular blockchain and collaborate for mutual benefit. More openness will be needed, the old ways of protecting information won't work. There is likely to be some mistrust initially especially around market share and sales data.
3. Rules and regulations
Legal advice is essential to understand what regulatory frameworks must be complied with. There are no accepted global standards for Blockchain that align with maritime law, international customs regulations and the various commercial codes such as Incoterms that govern the commercial transfer of ownership.
4. Security
Is Blockchain really unbreakable? Hackers would not only need to infiltrate a specific block to alter existing information but would have to access all of the preceding blocks going back through the entire history of that blockchain, across every ledger in the network, simultaneously. Even with encryption, cyber-attacks are a concern and cybersecurity costs money.
Transacting using "smart" contracts
Blockchain can be used to create "smart" contracts that execute the terms of any agreement when specified conditions are met. The "smart" part is a piece of computer code that predefines a set of rules under which the parties to that smart contract agree to interact with each other. Not recommended for beginners.
What industries will benefit most?
Industries with the greatest potential are those that deal with extensive paperwork such as freight forwarding, marine shipping, and transport logistics.
Tracking ofautomotive parts as they move between manufacturing facilities and countries is an attractive application as interfaces between motor manufacturers and their 3PL transport partners are complex and often not well-integrated. Toyota is venturing into developing blockchain solutions for its core parts supply chain operations.
Vulnerable and highly regulated supply chains such as food and healthcare
can benefit due to their need for transparency. Real estate has great potential due to the mass of records and documents involved such as transfers of land titles, property deeds, liens etc.
Avoiding the hype
Gartner says that although blockchain holds great promise, often the technology is offered as a solution in search of a problem. They advise that "to ensure a successful blockchain project, make sure you actually need to use blockchain technology. Additionally, much of what is on the market as an enterprise "blockchain" solution lacks at least two of the five core components: Encryption, immutability, distribution, decentralization and tokenization." Gartner's long term view is that blockchain will only move through its Trough of Disillusionment by 2022.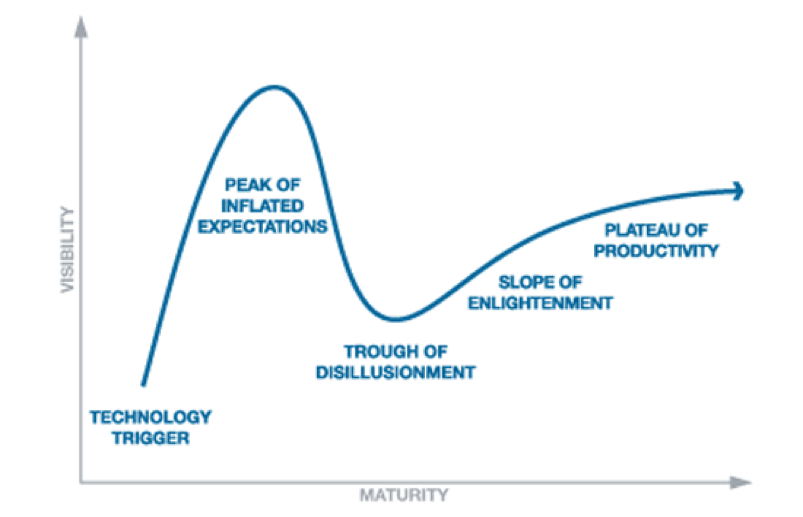 Will it work in your supply chain?
The jury is still out on whether blockchain will really create a competitive advantage. Also, the cost of running a blockchain in time and resources is the unknown factor. For companies thought to have efficient supply chain operations with trusted partners and reliable databases, such a complex solution may not be needed. A supplier portal that is housed in the cloud may be more than adequate when coupled with an established ERP system.
But wait, the blockchain action doesn't stop here! Join us on October 15 with blockchain experts Shari Diaz, Innovation Strategy and Operations Program Director, IBM Watson Supply Chain and Professor Olinga Ta'eed, Director of the Centre for Citizenship, Enterprise and Governance in this webinar brought to you by IBM and Procurious. Click here to register for Blockchain: Supply Chain's 21st Century Truthsayer.