It's So Quiet in the Office – Where is Everyone?
It's the time of year where the office gets really quiet. So how are you going to use this quiet time productively?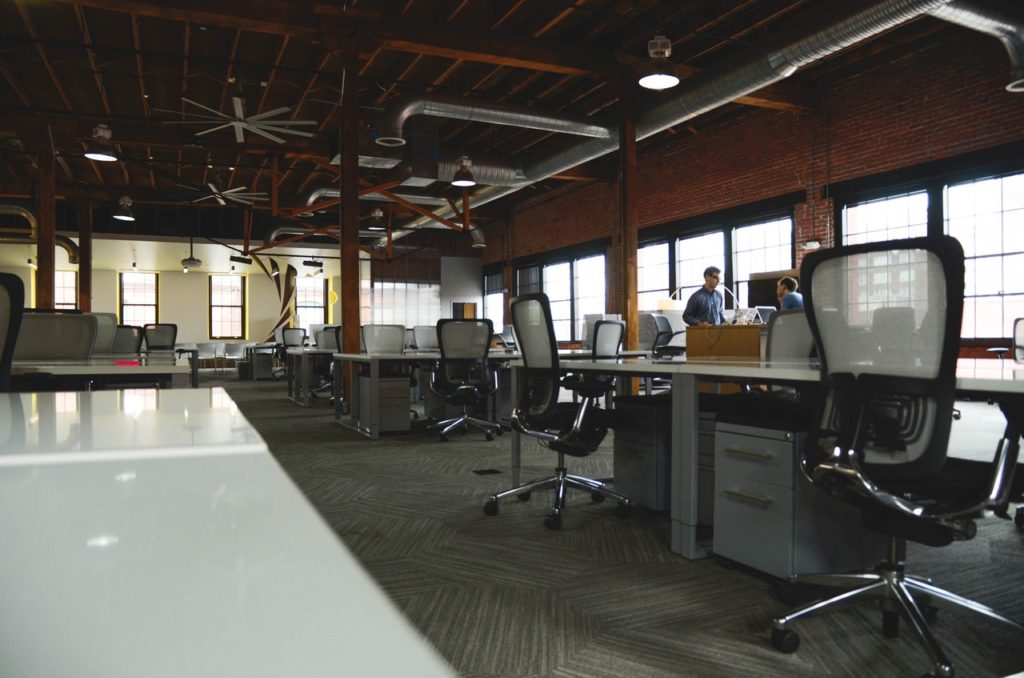 Photo by
Startup Stock Photos
from
Pexels
We've all now started the long wind down towards Christmas. People are tired and losing focus and everyone is trying to spend as little time in the office as possible. But this is the perfect time to think about you want to achieve in 2020. I know my first priority is to get out the calendar and pencil in my proposed vacation days!
Seriously though, what do you need to do to get where you want to be by the end of next year? It may be expanding or updating your current skills, actual re-training for a new role or adding to your formal education.
Whatever it is, start planning it now.
Update Your CV
Even if you are content in your current role, updating your CV is not a waste of time. Mergers and acquisitions often result in reduced office headcount, strategy changes may mean that your project is canned or your department is closed. No job is really secure.
Spending a couple of hours over the holidays on your CV will pay off later, even if you are only looking for an internal promotion.
What to take out:
1. Check for obsolete words and phrases. Remember Windows Vista and Word Perfect and MS-DOS? Neither do new employers! Clear out any references to old technologies which date your skills.
2. Your high school results are irrelevant for anyone over 21. Many companies are claiming that they do not consider university education important either, but we are not there yet. Include your tertiary qualifications (provided you did successfully complete them). If you graduated in the 80's it doesn't matter, you don't have to give dates. If you dropped out, don't mention it.
3. Any early work experience or entry-level jobs from more than 10 years ago are of no interest. Ageism is alive and well in recruitment, take steps to make your CV age-neutral as far as possible. If a role needs you to show 10 years' experience, only do that.
What to put in:
Design your CV for the role that you are seeking. Highlight projects that directly relate to the skills in the job listing you're targeting. Respond to what exactly is asked for.
One concise page is better than two with padding. Recruiters and hiring managers have short attention spans. Too much information is a turn-off.
Update your list of skills. Add new bullet points for technical skills acquired since the last CV update, especially focus on those in short supply. Highlight your achievements in team-leading and collaboration, especially if you aspire to a management role.
Add in any reference sites where published work can be found including informative articles and blogs.
Your Online Media Presence
Despite the downsides of having a personal presence online, it is still a benefit to have a professional profile there. You can't hide from social media so pick a favourite and use it wisely.
LinkedIn is the most useful tool for business professionals. With more than 20 million companies listed on LinkedIn and 14 million open jobs, it's no surprise to find out that 90 per cent of recruiters regularly use it.
There are plenty of places where you can express your personal opinions on politics, religion or details of your pets, etc. LinkedIn is not one of them. When updating an online profile, make sure that the content aligns exactly with your CV. Astute hiring managers will pick up any anomalies.
Sad to say, but recruiters also scour Facebook and Twitter looking for "background", so review your content there too, even if you are not actively job hunting. The safest place on-line is having your own website (where you have full control of the content).
Getting an Interview
If you are actively looking for a change, think about your cover letter. This is your opportunity to showcase and what you can offer, in your own words. It can also highlight what you want which saves wasted time on both sides. A good cover letter will get you the interview.
Jim says "I got rid of any reference older than 10 years, but what got me lots of interviews was the T-form cover letter. I put a two-column table in my one-page Word doc cover letter where their main job requirements are placed in the left column and how I have met or exceeded them on the right side. This provides a fast screen for the HR or recruiter and in most cases, I ended up with a face to face interview after the initial phone screening."
Fortunately, the need for procurement skills will not decline, but the requirements are definitely changing. Employers are looking for those with new skills such as understanding how to manage big data in the cloud, how you can contribute to sustainability and the triple bottom line. Will you be ready?