Back to resources
Supplier Marketing 101: What Procurement can Learn from Marketing | Webcast On-Demand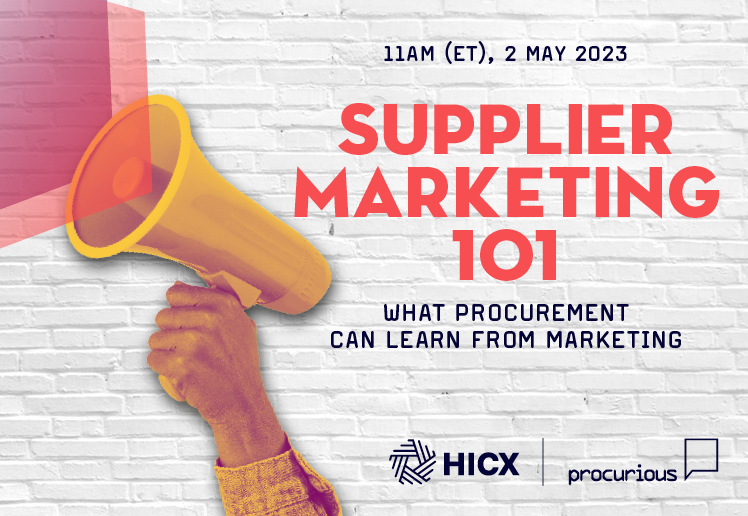 Marketing has been defined as 'the process by which companies engage customers, build strong customer relationships and create customer value in order to capture value from customers in return.' In the context of supplier experience management, we can simply exchange 'customers' for 'suppliers'.
Why must supplier marketing become a key pillar of your supplier experience management?
From an enterprise perspective, some of the greatest risks to organisations are through your suppliers, which is why positive engagement and relationships with them is so important.
Procurious founder Tania Seary, HICX Chief Marketing Officer, Anthony Payne, and TrinityP3 Managing Director, Nathan Hodges discuss why supplier marketing is the inevitable evolution of five key trends:
The advancement of digitalisation
The increasingly strategic role of Procurement
Increasing demand for strategic data and information
The need for improved process efficiencies
Increasing pressure to become a 'customer-of-choice'.
Given that technology is a key driver in the evolution of the strategic role of Procurement, it is essential that Procurement leaders recognise the opportunities and take a leadership role in driving change in supplier experience management to help reduce risks and identify new opportunities.
But how do you put this into practice?
Watch this on-demand webcast recording to learn from experts in their fields as we dive into supplier marketing, and get help with developing your strategy for supplier experience management.