Back to resources
Get Real: How to authentically build meaningful relationships in procurement | Webcast - On-Demand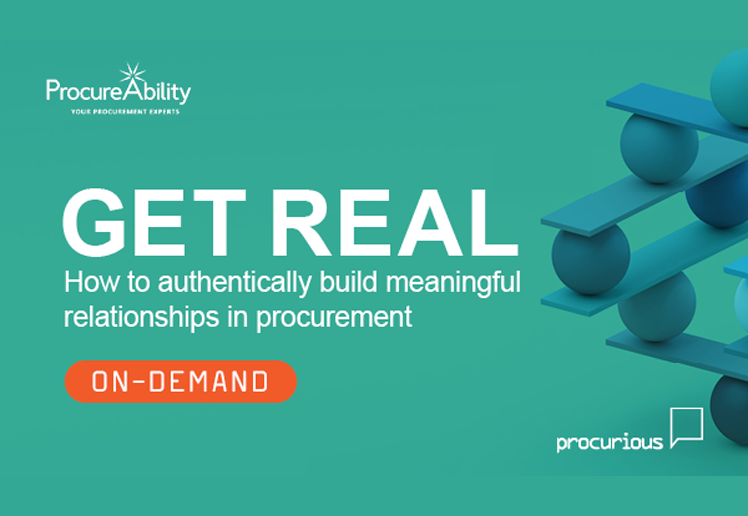 What is one of the most important skills we need in procurement?
Procurement is all about relationships - and learning how to navigate real, authentic and meaningful relationships is a huge key to success in the procurement profession.
Given the current global situation with inflation, supply chain challenges and talent shortages, it has never been more important to shift the focus on building strong, long lasting, genuine relationships with our stakeholders.
Join Procurious founder Tania Seary and Kristen Rellihan, director of operations at ProcureAbility, an industry leading provider of procurement services, as they discuss building authentic relationships in procurement.
What you will learn:
- How procurement is evolving in the current global landscape
- Why procurement is in need of change and how we need to adapt
- The four key skills needed to build strong relationships in procurement that will stand the test of time