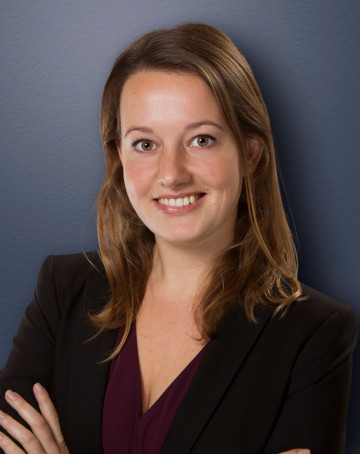 Function:
Recruitment – RPO
Industry:
Business Services & Consulting
Category:
Professional Services
Level of responsibility:
Intermediate
About me
Sanne is a highly educated recruitment and Human Resource officer. She holds a Bachelor in Applied Psychology and is competent in assessment, coaching and relationship management. Sanne also has an International Masters of Culture, Organisation and Management which integrates anthropological, sociological and psychological approaches to identity, politics and cross-cultural co-operation with management and organisation theory. Sanne has an extensive background in recruitment, most notably having worked with PepsiCo in Europe. She has significant experience in growing quality talent pools and with her academic qualifications, is uniquely placed to be able to recognise, qualify and nurture top talent. Previous work experience has included Advising the Dutch National Olympic Sports Committee as an Organisational Development Specialist on supporting Sport Federation's on organisational change processes. Prior to that she worked at PepsiCo, she worked as a HR and Organisational Development Specialist. Supported the business across various Talent Management initiatives. Including Recruitment, managing global Projects' HR frameworks and communications, and advising the business on the development of a 'New Way of Working' to proactively respond to social innovations. She also spend some time working as Research Consultant for Career Openers. Searching and selecting top talent on behalf of virtually all leading (international) employers in the Netherlands.
Work Experience
Consultant
The Source
September 2014 - Present (9 years, 1 month)
|
Melbourne
Representing the brightest minds in procurement The Source offers tailored recruitment solutions for leading organisations in the Australian market. Our aim is to provide innovative, flexible and tailored recruitment solutions for procurement. As a dedicated recruitment agency we specialise in: • Recruiting permanent and temporary procurement and commercial professionals for leading Australian companies • Partnering with organisations, to develop long-term resourcing and professional development strategies to ensure you integrate and grow people with the right skill sets to deliver greater value • Facilitating the networking opportunities to put you – as candidate or client – in contact with the brightest minds in procurement.
Project Employee Organization Development
National Olympic Committe*National Sport Federations (NOC*NSF)
January 2013 - August 2013 (7 months)
|
The Netherlands
For the Olympic committee I studied the relationship between NOC*NSF and Dutch Sports Confederations with a focus on the effect of their organizational identity on organizational change processes. Additionally, I gathered data for developing a Sport Monitor booklet which has been send to all Sport Federations, sponsors and other interested parties.
HR project employee
PepsiCo The Netherlands
April 2012 - August 2013 (1 year, 4 months)
PepsiCo is known for hundreds of brands across the world. Best known in the Netherlands: Lay's, Pepsi, 7-up, Smiths, Cheetos, Doritos, Duyvis, Gatorade, Quaker, Cruesli and Tropicana. This project has been around implementing a new system to improve work processes by making them more efficient. As a part-time employee I work on a set of small project which are all related to HR, communication and/ or organizational change.
HR project employee
PepsiCo The Netherlands
June 2011 - August 2011 (2 months)
My responsibility has been to get the HR department ready for the upcoming inspection from the American head office.
Graduate Intern Organizational Management Development
PepsiCo The Netherlands
January 2011 - June 2011 (5 months)
For a periode of five months I did research on how to develop a 'New Way of Working' work for PepsiCo The Netherlands by enabling them to proactively respond to social innovation
Research Consultant
Career Openers
July 2010 - February 2011 (7 months)
|
The Netherlands
Career Openers guides top talent to top companies. Career Openers acts on behalf of virtually all leading (international) employers in the Netherlands, such as: ABN AMRO, Ahold, BAM, BCG, Coca-Cola, eBay, Friesland Foods, Heineken, Heinz, HEMA, Leaf International, Mars, McKinsey, MTV, Nike, Numico, Pearle, Philips, Rituals, Sara Lee, Stork, Telfort, TNT, TomTom, Unilever. My role as Research Consultant: Search, Recognize and approach talent, indirect (Social media) and direct.
Education
Free University of Amsterdam
Master of Science
Organization Sciences, Transnational Organizations in a Global World, Culture and Identity in Organizations and Organizational Ethnography. Title of my Master thesis: A narrative analysis on organizational change in Dutch sport federations
Leiden University
Bachelor
Specialization: Organisation Psychology Assessing, advising, applied research, training, educating, guiding and coaching, interdisciplinary and international cooperation and professionalising. Minor HRM for future leaders at Hogeschool Utrecht. Staff management, management skills, labour law, labour absence and research. Minor Integral Health Management at Hogeschool van Arnhem en Nijmegen. Acquisition, Implementation, Process reporting, presentation skills and research. Bachelor Thesis on how to develop a 'New Way of Working' work for PepsiCo The Netherlands by enabling them to proactively respond to social innovations.