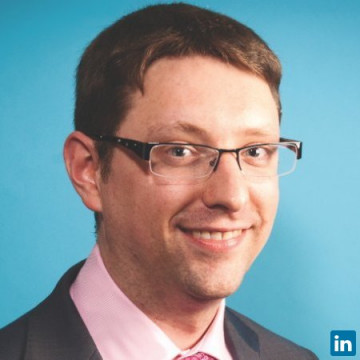 Industry:
Trades & Services
Category:
Components & Parts
Level of responsibility:
Other
Procurement system:
Other
About me
Procurement, purchasing, strategic sourcing, supply chain or just plain old buying – whatever you like to call it, I write about it. I am a journalist working across two publications – Supply Management, the official magazine of the Chartered Institute of Purchasing & Supply, Supply Business, an international business review aimed at chief procurement officers, supply leaders and other senior executives. I have a wide range of responsibilities that include writing, commissioning and editing for both print magazines and online. I am also increasingly involved in the effort to develop digital content and strategy through our websites, emails and social media. I contribute to all sections of our publications, including news, features and comment, as well as commissioning for the legal pages on purchasing and contract law and helping the readers through our agony aunt column. I was also a judge for the Home Office's 2009 supplier value awards. If you would like to get in touch, please call me on +44 (0)20 7324 2748, or you can email me at
[email protected]
You can also follow me on twitter at http://www.twitter.com/procurementpaul
Work Experience
Acting managing editor, Supply Management and Supply Business magazines
Redactive Media Group
July 2013 - Present (9 years, 10 months)
Acting editor of two magazines (a monthly and a quarterly publication) and associated digital platforms, responsible for producing and commissioning content that meets both editorial and commercial objectives. I manage a team of seven and control the budget. Key achievements ➔ Judge for the CIPS Supply Management Awards 2013 ➔ Hosted live webinars
Digital content editor for Supply Management, Supply Business and IFPSM ezine
Redactive Media Group
April 2012 - July 2013 (1 year, 3 months)
In addition to duties as deputy managing editor, I took on responsibility for digital content and strategy across three publications, including website management, social media and email communication. This included managing a team of reporters to produce the SM daily email newsletter. Key achievements ➔ Editor of the supplement short-listed for travel supplement of the year at the Business Travel Journalism Awards ➔ Played a key role in the launch of a new subscription-only publication for senior procurement professionals Supply Business, including devising a digital strategy. ➔ Developed innovative digital content for the magazines, including producing videos and a conference live blog.
Deputy managing editor at Supply Management magazine
Redactive Media Group
May 2011 - April 2012 (11 months)
Building on my responsibilities as senior features writer, I was responsible for managing the team and production when the editor and publishing director were absent. I was also the content editor for IFPSM ezine, a digital newsletter sent to 130,000 procurement professionals worldwide. Key achievements ➔ Built and developed the publications' social media channels ➔ Led the redesign of both the CPO Agenda and IFPSM websites. Reader research showed the percentage of readers rating the SM website as 'very useful' increased from 15 to 27 per cent
Senior features writer at Supply Management magazine
Redactive Media Group
February 2009 - May 2011 (2 years, 3 months)
Responsible for writing and commissioning features and content for other pages in Supply Management including law, 'agony aunt' column, career development and reviews. Key achievements ➔ Led the redesign of the Supply Management website, which resulted in a 116 per cent year-on-year increase in unique visitors. ➔ Produced first solo supplement, the Graduate Guide to Procurement 2009-10 ➔ Judge for the Home Office Supplier Value Awards 2009
News editor at Supply Management magazine
Redactive Media Group
December 2007 - February 2009 (1 year, 2 months)
Writing and editing Supply Management's news content in print and online. Managed and trained a junior reporter. Sourced and produced exclusive news stories, interviews and features. Key achievements ➔ Supply Management named best magazine at the MemCom Awards, and shortlisted for most effective membership title at the APA Effectiveness Awards in 2008
News Reporter at Supply Management magazine
Redactive Media Group
May 2006 - November 2007 (1 year, 6 months)
Responsible for sourcing and writing news stories for the magazine and online. Produced exclusive stories, and also contributed features, comment and reviews. Key achievements ➔ Launched the SM daily blog, the first Redactive title to do so. ➔ Managed the transition to providing daily news online.
Personnel assistant - systems
Aylesbury College
December 2004 - August 2005 (8 months)
HR assistant dealing with all kind of staffing and recruitment issues, with a specific focus on databases and information management.
Marketing assistant
Industry and Parliament Trust
August 2004 - December 2004 (4 months)
|
United Kingdom
Internship assisting with production of marketing material, including The Bridge newsletter and events management. Also handled database creation and management.
Education
London School of Journalism
Merit
The University of Birmingham
B.A.