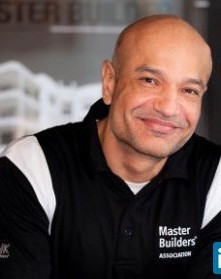 Category:
Professional Services
Level of responsibility:
Senior
About me
Overseeing the implementation of 4 State and Federal Government projects for the construction industry: 1) The Construction Apprenticeship Mentoring Scheme - Commonwealth 2) Women in Construction - Women NSW 3) Women Tradies Entrepreneurships - Women NSW 4) Aboriginal Employment & Enterprise Development - Aboriginal Affairs NSW Projects targets- a) increase intakes and completion rates of apprentices and trainees b) increase the intakes of girls and women in trades and Women Tradies Entrepreneurships d) increase the employment, training and enterprise development outcomes for Aboriginal people Experiences and key achievements:- • Achieved all milestones for the Australian Government's funding of the Construction Apprenticeship Mentoring Scheme, recruiting 60 volunteer mentors and 237 mentees from the building industry. • Exceeded budgeted revenue by $200k and significantly increased the employment and retention of new apprentices. • Enabled the organisation to pass the audit conducted by the Department of Education and Communities to enable it to access over $150k in government funding. Enabled the organisation to receive funding of $25k from Women NSW to provide access to career pathway information, deliver an accredited pre-apprenticeship building course and provide ongoing mentoring and networking for girls and women in the building and construction industry From February 2003 to April 2012, 1300 apprentices were recruited and approximately 700 apprentices had graduated through the Master Builders Group Scheme • Reduced workers compensation contributions and payments for injuries by $150k by ensuring that the return to work programs and rehabilitation for apprentices were effectively implemented.