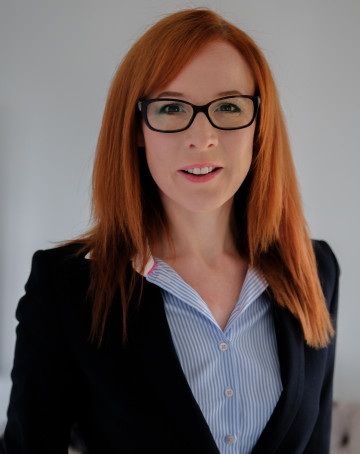 Industry:
Business Services & Consulting
Category:
Facilities Management
Level of responsibility:
Senior
Procurement system:
Other
About me
Procurement professional focused on strengthening the relationship between the business and its supply base to deliver long term value in terms of innovation, profitability, security of supply and sustainability. Specialities: procurement transformation, strategic sourcing, negotiation, tendering, supplier relationship management, process implementation, risk analysis and mitigation, category management, leadership, training, strategy formation, subcontractor management, direct spend, indirect spend, service sector, manufacturing sector. Committee member for the Chartered Institute of Procurement and Supply - communications lead for the East Anglia branch I welcome the opportunity to network and share knowledge - invite me to link up or follow my twitter feed at twitter.com/lindsaycjohns I am passionate about networking and sharing knowledge so I welcome invitations to link up. I share insights and knowledge on my LinkedIn page uk.linkedin.com/in/lindsaycjohnston and also on my Twitter feed at twitter.com/lindsaycjohns
Work Experience
Senior Buyer
Jeyes Ltd
April 2004 - September 2008 (4 years, 5 months)
|
Thetford
Jeyes is an international FMCG providing specialist ranges of home and garden cleaning products sold in major global retailers. Global category management role. Responsible for reducing costs on behalf of companies within the UK, Europe, the Far East and the Americas. Spend categories: Third party manufacturing, stationery, cleaning, acids, solvents, dyes, pigments, specialities, surfactants, telephony and utilities.
Purchasing Officer
Novartis
January 1998 - March 2004 (6 years, 2 months)
|
Grimsby
Novartis is a global healthcare leader ranking number one in the pharmaceutical industry in 2013 with a $58 billion revenue. Responsible for managing a portfolio of strategic materials in order that appropriate standards for quality, service and timing are met at the lowest total acquisition cost. Spend categories: Speciality chemicals, bulk packaging, IT consumables, plant engineering components, platinum, palladium and custom synthesis raw materials.
Category Manager
HomeServe plc
September 2008 - March 2009 (6 months)
|
Norwich
HomeServe provide home emergency insurance cover and domestic repairs to Britain's homes. With a turnover of £547m and 4000 employees worldwide, HomeServe fix customers' household emergencies through the use of directly employed, franchised and sub-contract networks of engineers. Responsible for reducing costs and improving supplier performance on behalf of the HomeServe Emergency Services division which included Glazing and Locks, Plumbing and Drainage and Flood Damage Restoration. Spend categories: Building materials, subcontract/labour, joinery, glass, tooling, PVCu, locks, pipes, plant hire, boilers, fittings, plumbing sundries.
Head of Procurement and Supply Management
Evander Ltd
April 2009 - January 2015 (5 years, 9 months)
|
Norwich
Evander (an MBO from HomeServe) is the leading property services provider in the UK, delivering professional glazing, locksmith and door installation solutions. Responsible for Procurement & Subcontractor Management, Fleet & Property, Stock Management and Data Control. Managing a portfolio of direct and indirect spend categories to realise cost reduction, risk minimisation and increased efficiency. Spend categories: Building materials, subcontract/labour, joinery, telephony services, branding, power, recruitment, glass, tooling, PVCu, locks, fuel, fleet and property.
Owner / Director / Procurement Consultant
Procurexcel Ltd
March 2015 - December 2015 (9 months)
|
UK
Procurexcel is a Procurement Consultancy focused on delivering sustainable cost savings in addition to supplier relationship benefits. Interim Procurement Consultant utilising experience in the service and manufacturing sectors to bring cost savings, Procurement team development and supplier performance management to organisations. • Part of the process - I collaborate with stakeholders, I get to know their needs and what problems they need solving and we keep talking whilst I am solving them. • Increased profitability - Negotiation that challenges the total cost of ownership, not just the purchase price. • Security of supply - my analysis recognises risk in the supply base so that I can mitigate these risks as well as harnessing the opportunities. • Bespoke to the business - I use any one of a comprehensive number of practiced methods. This ensures a tailor made approach to each individual spend type, essential if you want to achieve optimum value. • Not just a custodian of cost - I look to bring innovation from the supply base that will generate competitive advantage for an organisation. Spend categories: Direct and indirect spend categories, capex.
Head of Group Procurement
Atalian Servest
January 2016 - October 2019 (3 years, 9 months)
|
Bury St Edmunds
Servest Group is an expert in facilities management, creating environments which enable people to deliver exceptional experiences to help organisations to be more efficient, effective and sustainable. With more than 25,000 people over 7,000 sites across the UK operating in a diverse range of sectors including corporate, central and local government, universities, hotel, transport, logistics, construction and infrastructure. Servest self-deliver a comprehensive range of services from mechanical and electrical maintenance, fabric maintenance, special projects and energy management to catering, security, cleaning and landscaping. Responsible for Strategic Procurement, Purchasing and Supplier Relationship Management for Servest UK Group. Transformational role, forming and growing a best practice strategic procurement service, both for the business and as an outsourced service for clients.
Group Strategic Procurement Director
Atalian Global Services
October 2019 - Present (3 years, 8 months)
|
Global
.
Education
University of Lincoln
BA (Hons)