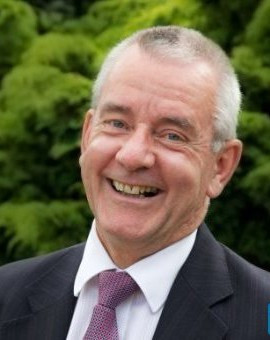 Industry:
Business Services & Consulting
Category:
HR - Generalist
Level of responsibility:
CPO
Procurement system:
Other
About me
Having spent 20 plus years in the RAF as a Supply & Logistics officer I decided I'd had enough fun and it was time I got a 'proper' job. My final years in the forces were spent as part of the team procuring the Typhoon weapon system, so I 'stumbled' into procurement when I left. I honed my commercial skills running Northern Procurement Group before moving into Prism with my current business partner, and shortly after that picking up the role of Director Strategic Procurement Group for the States of Guernsey. I have now returned from Guernsey but continue with Prism and have also taken on the role of MD of J6 Ltd, a cost reduction company who also offer a bespoke, cloud based Framework, Catalogue, Order and Invoice management system developed fully in-house. Contact me to find out more! Life is for the living and I'm lucky to have a career and a job that gets me out of bed in the morning. The diversity of procurement means every day is different - and variety is the spice of life!
Work Experience
Director Strategic Procurement Group
The States of Guernsey
January 2012 - February 2016 (4 years, 1 month)
|
Guernsey, The Channel Islands
Head of Profession and responsible for public sector procurement across the Bailiwick of Guernsey, including setting policy, governance and professional standards. Hands on involvement in strategic procurement projects and initiatives.
Director
Prism Business Consulting
January 2012 - Present (11 years, 5 months)
|
Darlington, County Durham, UK
Procurement consultancy specialising in public sector procurement.
Managing Director
J6 Ltd
May 2016 - Present (7 years, 1 month)
|
Gateshead, UK
J6 Ltd are a specialist cost reduction company that take cost out of organisations including the whole supply chain. They utilise experts to focus on key cost areas often addressed by generalists within an organisation e.g. telecoms & broadband being managed by the Head of IT; Utilities being procured by Head of FM etc. They have also developed a bespoke cloud based purchasing system that can manage frameworks (automatically collecting rebate due each month), all purchasing from the 'I want' moment to the 'you have' situation. The system incorporated a powerful real-time report generator and tracks cost down to line item and end use.
Education
Cranfield University
MBA
MBA BA(Hons)