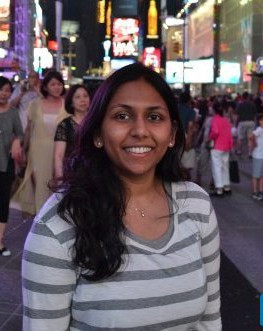 Industry:
FMCG (Fast Moving Consumer Goods)
Category:
BPO (Business Process Outsourcing) Services
Level of responsibility:
Intermediate
Work Experience
Senior Associate Consultant
Infosys
June 2011 - September 2013 (2 years, 3 months)
APPLE INC. # Retail Forecasting and Logistics with Demand Planning team for enhancing the product usage and ensure efficient replenishment process for the client's stores. # Analysis of data intensive forecast generation and explosion. # Published a knowledge document on Method functionality in Demantra Demand Management. DEMAND TO DELIVER [http://www.infosys.com/Oracle/offerings/Documents/demand-deliver-solution.pdf] Key responsibilities Worked with Value Chain Planning CoE for Demand to Deliver solution for developing proof of concept, solution design, requirement documentation and business analysis for various Hi-tech Manufacturing clients. Proposing and presenting what-if scenarios to multiple clients through supply planning and analysis. Modeling the requirements for business scenarios. Worked on Products - Advanced Supply Chain Planning, Rapid Planning, Demand Management, Inventory Optimization and Advanced Planning Command Center for analytics.
Senior Systems Engineer
Infosys Technologies Ltd
July 2007 - April 2010 (2 years, 9 months)
Key Responsibilities - Requirement analysis, database and document design, development, Quality Control and Transition Banking and Capital Markets Unit - Leading Financial Services corporation. # Worked for developing software applications which deal with tracking customer requests for new cards, card expansion and maintenance. One of the 50 critical projects of the Company. # Improved the methods of data storage and created efficient methods to reduce response time and improve customer experience SETLabs (Research Lab) – Product Development # Worked for research team to create Knowledge Management portal (Intelligent Production Support Platform) for support and maintenance projects. Other Details - # Conducted Knowledge sharing sessions and created information documents for team and client # Experienced in SDLC implementation; Trained in Microsoft technologies, worked on .NET and SharePoint. Adept in SQL
Intern
Tata Consultancy Services
January 2007 - April 2007 (3 months)
Trained in Software Project Lifecycle. Worked for Microsoft to improve customer interface for User Management and provide efficient database structure to store the user data segregated based on the privileges of the user.
Supply Chain Planning Analyst
Sun Products Corporation
May 2015 - October 2016 (1 year, 5 months)
|
Wilton, CT
Demand Planner
RB
December 2016 - Present (6 years, 6 months)
|
Parsippany, NJ
Education
Great Lakes Institute of Management
PGPM
Jawaharlal Nehru Technological University
Bachelor of Technology
St. Joseph's Public School
ICSE