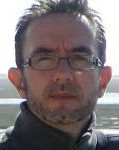 Industry:
IT & Telecommunications
Category:
Components & Parts
Work Experience
Council Leader Installation Material
Alcatel-Lucent
November 2012 - Present (10 years, 7 months)
In this role, I'm leading the procurement team who is in charge of the Installation material sourcing to support Product divisions and region deployments. My main responsibilities are : - Manage the 13 team members located across the APAC, EMEA & NAR regions - Build an effective network with the key stake holders. (project procurement, pre-sales, global customer delivery, PLM, Supply chain) - Achieve the corporate objectives in terms of savings, suppliers rationalization and supplier strategy implementation across the regions. - Adapt permanently the organization, the processes and the tools to the environment and scope evolution.
Global Commodity Manager ODM/OEM & Resale
Alcatel-Lucent
August 2008 - November 2012 (4 years, 3 months)
Within the global OEM/Project sourcing council, I'm responsible for a set of Telecom Consumer Products (DSL and fibre modems) for which was decided not to develop part of these products in-house anymore. My responsibilities did include: - Cooperate extensively with the internal customers to create a portfolio of 3rd Party products which are competitive and which meet the company standards of Alcatel-Lucent. - Develop and manage a supplier base , mainly situated in China and Taiwan based on market knowledge, risk assessments and business needs. - Look for innovative solutions (e.g. search for new technologies, implement new cooperation models) in order to contribute to the competitiveness of Alcatel-Lucent for the given products.
Procurement and e-Commerce Manager Touchatag Venture.
Alcatel-Lucent
February 2008 - August 2008 (6 months)
Touchatag was founded in 2008 as part of Alcatel-Lucent Ventures to commercialize contactless services. After the launch, I joined the founders of Touchatag and took up the responsibility to set up the procurement and e-commerce activities during the start-up phase. These activities did include : - Set up the necessary e-commerce channels with order fulfillment partners. - Select and contract suppliers for RFID equipment.
Global Commodity Manager - Electronic components
Alcatel-Lucent
January 2003 - February 2008 (5 years, 1 month)
The Global Product Sourcing council has the responsibility to purchase the materials which are necessary for the production of Alcatel-Lucent's own developed products. I was responsible for the commodity of Standard Electronic Components. Next to that, I took a coaching role for 4 local commodity managers who were located in the Antwerp office. Details of the main responsibilities of both functions: - Define the corporate commodity & supplier strategy and make sure it's implemented by the different local R&D teams. - Look for alternative and second sources to reduce cost and limit risks. - Coordinate and lead the worldwide commercial and contractual negotiations. - Manage escalations (commercial, technical and quality issues) raised by the different local teams. - Coach people in a way they increase their self responsibility, stay motivated and achieve their goals.
Purchasing Officer for Electronic components
Alcatel
September 2000 - January 2003 (2 years, 4 months)
As local Purchasing Officer, I was responsible for a set of components which were used in the Alcatel-Lucent production facilities in Geel and Hoboken : - Local implementation of the corporate commodity and supplier strategy and initiate cost improvements based on the local situation. - Secure adequate supply of goods in cooperation with the responsible Buyer. - Manage local component and quality issues. - Make the local activities visible to the Global Commodity Manager
Buyer MRO material
Monsanto
December 1996 - September 2000 (3 years, 9 months)
The Buyer of MRO goods is responsible for all procurement related activities of MRO goods, which represents all non-production related items (e.g. spare parts, safety equipment). These responsibilities did include : - vendor selection & contract negotiation - order processing and follow-up - managing urgent need for 'out of stock' spare parts - optimization of the purchasing processes after implementation of SAP.
Education
Katholieke Hogeschool Kempen
Master
DIEU - The Danish Leadership Institute
PMMS Consulting Group, Lytham UK