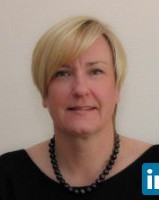 Anne-Mari (Juvela) Tamminen, MCIPS
Category:
Components & Parts
Work Experience
Purchasing Director, Category / Sourcing / Procurement Manager, Purchasing Expert
Open for new opportunities.
February 2013 - Present (10 years, 7 months)
Transitioning into a new role within Supply Chain Management or Purchasing area.
Senior Program Manager & Program Manager
Nokia
June 2011 - January 2013 (1 year, 7 months)
Promoted to improve employee safety and health at factories in India, China (Beijing and Dongguan), South-Korea, Mexico, Brazil, Hungary and Finland. While finishing the safety program, appointed to manage closure of mobile phone factory in Finland from HR perspective.
Director, Global Procurement (Supplier Collaboration)
Nokia
July 2007 - May 2011 (3 years, 10 months)
Managed raw materials procurement (except for packaging materials and variable mechanics) globally for Nokia factories in India, China (Beijing & Dongguan), South-Korea, Mexico, Brazil, Hungary, Finland, Romania and Germany.
Senior Manager, Global Sourcing
Nokia
March 2006 - June 2007 (1 year, 3 months)
Managed Mechanics and Outsourcing categories' supplier integration globally for EMEA, Americas and Asia. Operatively managed material planning and logistics, collaborative planning tool implementation, Master Data accuracy improvement, business requirement gathering and Key User network establishment for purchasing tools.
Senior Category Manager, Materials / Decorations
Nokia
August 2004 - February 2006 (1 year, 6 months)
Led Decorations (in-mould labeling, fabrics, leather, logos, electroplating, co-labeling) category purchasing (08/2004 – 07/2005). Promoted to lead Materials (paints, resins, metals, decorations) category purchasing with team of 8 people consisting of Purchasing, Quality and Technology Managers. Also responsible for Tooling buyers & accountant team of 3 people. Managed category budgeting/spend, strategy creation and implementation including quality, supplier auditing, selection, development & management, cost, availability, life cycle management and participation in advance development R&D programs.
Senior Manager Business Development
Nokia
April 2004 - July 2004 (3 months)
Responsible for improving demand planning and volume forecasting for Nokia accessories.
Senior Manager Accessory Supply
Nokia
September 2002 - March 2004 (1 year, 6 months)
Managed Nokia's accessories and N-Gage games demand supply balancing process, sales planning and procurement in Europe & Africa & Gulf area with team of 10 direct reports.
Supplier Integration Manager
Nokia
September 2001 - August 2002 (11 months)
Responsible for supplier integration in Electromechanics, Outsourcing and Electronics commodities.
Manager, Materials Project Management
Nokia
July 1999 - August 2001 (2 years, 1 month)
Managed supply line implementation for Salo, Finland R&D product development programs with a team of 12 direct reports
Purchasing Manager, Chargers
Nokia
December 1995 - June 1999 (3 years, 6 months)
Globally responsible for purchasing of Chargers for Nokia. Leader of Charger Category team consisting of R&D, quality, marketing and factory procurement responsible people.
Assistant Purchasing Manager
Nokia
December 1994 - November 1995 (11 months)
Assisted Purchasing Managers in the area of ASICs being responsible for global volume forecasting to suppliers.
Procurement Project Leader
Nokia
December 1993 - November 1994 (11 months)
Managed pre-production procurement for Nokia.
Buyer
Nokia
November 1989 - November 1993 (4 years)
Purchasing of mobile phone components, accessories, subcontracting, R&D samples and indirect sourcing items.
Education
Pori Commercial College
Bachelor