Here's your simple explanation of six technologies that will change the future of procurement.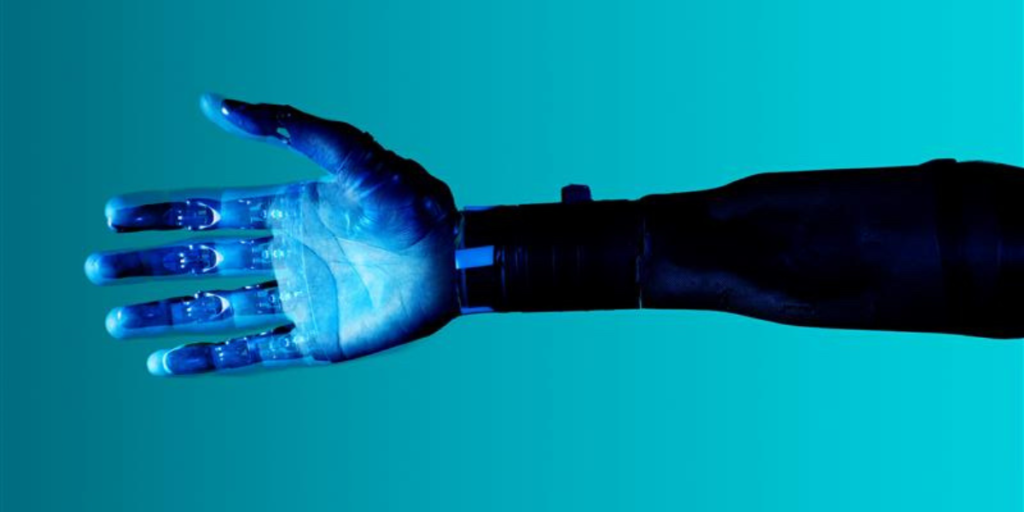 ---
Are you tired of nodding along when people throw around terms like 'blockchain' and 'machine learning?'
Fear not. Here is your simple guide to six technologies that will change the future of procurement. Spoiler alert: some of these are already here and shaking up the supply chain.
Quantum computing
What it is: Quantum computing is an entirely new kind of computer based on the science of quantum mechanics. Sounds intimidating, right? Don't worry – this stuff is pretty cool.
Quantum computing is exciting because it's not just some super powerful version of the computers we already have, explains physicist Shohini Ghose. "Just like a lightbulb is not a more powerful version of a candle, you cannot build a lightbulb by building better and better candles."
It's far more advanced than our current computers, so it can solve problems that we can't even begin to solve now.
How it works: If your personal computer had a personality, it would be a stubborn person who can only see things in black and white. The answer can only be 0 or 1. That's known as a bit.
Quantum computing is more open minded. It knows life isn't that straightforward. The answer could be 0 or 1, or anywhere on the spectrum between the two. That's known as a qubit (pronounced cue-bit). That spectrum makes quantum computing super powerful.
As Wired's Amit Katwala puts it: "If you ask a normal computer to figure its way out of a maze, it will try every single branch in turn, ruling them all out individually until it finds the right one. A quantum computer can go down every path of the maze at once. It can hold uncertainty in its head."
That tolerance for uncertainty opens up a world of possibilities, like uncovering new chemicals or speeding up the discovery of new medicine.
Katwala adds, "If you can string together multiple qubits, you can tackle problems that would take our best computers millions of years to solve."
Is it really that exciting? Well, in IBM VP of Research Bob Sutor's words: "I think it's going to be the most important computing technology of the century."
Why it matters for procurement: Quantum computing will vastly improve logistics problem solving.
IBM (one of the biggest players in quantum computing) gives the example of global shipping. If companies could improve container utilisation and shipping volume by even a tiny fraction, it would save millions and reduce the carbon footprint. That's the scale of quantum computing's ability.
It can also help supply chain managers improve decision-making and manage risk by responding in real-time to changing market demand.
Internet of Things (IoT)
What it is: The Internet of Things (IoT) is taking real-world objects and connecting them to the internet.
You've seen this with the boom in 'smart appliances'. These home appliances are internet-enabled, letting you turn on your coffee maker, start a load of laundry, and even pre-heat your oven with just a smartphone.
How it works: The Internet of Things lets you create a network of devices that can 'talk' to each other and share data.
And this explosion of smart products will only get bigger. In fact, there could be more than 41 billion IoT devices by 2025. Why? Cheap computer chips and widespread Wi-Fi.
Why it matters for procurement: Even though the Internet of Things is widespread in homes, the biggest market is actually businesses. The so-called Industrial Internet of Things (IIoT) is already commonplace – especially in manufacturing through the use of sensors and other monitoring devices.
These internet-enabled devices give companies greater control, and even help ensure safety. For example, pharmaceutical companies use IIoT temperature sensors when transporting vaccines to make sure they stay at the right temperature.
McKinsey notes that sensors are also used to monitor container-fill levels: "This real-time transparency allows the logistics team to manage the material flow more accurately and order raw materials and other inputs closer to the date they are needed, reducing inventory."
The firm says these monitoring abilities are even more important in a post-pandemic world.
Machine learning
What it is: Machine learning is the ability of a computer programme to 'learn' and adapt based on new data, all without the help of a human.
How it works: The programme sifts through huge amounts of data looking for patterns. Then companies use those patterns to inform decisions and influence customer behaviour. It's how Netflix chooses what shows to suggest for you. The more you watch on the platform, the more data it has about you and the better it can predict what you'll like.
Why it matters for procurement: There are many use cases for machine learning in the supply chain. One especially relevant one is improving demand forecasts. At the moment, it's hard to account for all the variables in supply chain. As McKinsey points out, there are long-tail items, extreme seasonality, customer preference changes, and media coverage that all render forecasts useless.
Yet with machine learning can help companies reduce forecast errors by up to 50%. And equally important, it can reduce lost sales due to product unavailability by 65%.
Another example comes from professional services firm EY. The firm was asked by a major shipping port to help with the logistics of 100 vessels coming and going each day. When predicted arrival times were off, the port faced expensive bottlenecks. So EY used machine learning to analyse different sources of data – like tidal patterns and historical arrival information. It combined that with satellite navigation for more accurate tracking. As a result, the port saved more than $10 million from increased accuracy.
Through machine learning, computers can process more data points about a business than a human could ever hope to analyse. That means unparalleled visibility in the supply chain.
Enterprise blockchain
What it is: A blockchain network is a way to store digital records so different parties can all access the same version of the truth.
The records are unchangeable, which helps build trust by taking away human bias and politics.
How it works: Enterprise blockchain is a blockchain network that is specifically for businesses. It's different from other types of blockchain because it's private. The only people who can access records are those who have been invited.
Apart from blockchain records being transparent and unchangeable, they can also improve speed.
For example, the United States Food and Drug Administration recently finished a pilot programme with IBM to track and identify prescription drugs using blockchain. The results? It now takes two seconds to trace medicine, instead of 16 weeks.
Why it matters for procurement: Of all industries, blockchain has made the biggest impact in supply chain and logistics. Several companies already use the technology to keep tabs on what's going across the supply chain.
One example is US retail giant Walmart, which requires all lettuce suppliers to be part of its blockchain network so it can track the product's journey from farm to shelf. They use IBM's enterprise blockchain as part of the IBM Food Trust.
Some retailers are using this traceability to improve customer confidence. They include QR codes on packaging so customers can simply scan with their smartphones and see a product's history.
Human augmentation
What it is: Human augmentation is using technology to give humans increased physical and mental abilities. One example is an exoskeleton, which is a wearable robotic suit that makes humans stronger. And you thought Iron Man was fiction…
Most technological advancements seem to take humans out of the equation. Yet this area is all about improving human capability with technology.
How it works: Essentially, human augmentation is about making up for human design flaws.
As David Cearley, VP analyst at Gartner, said, it's about "moving from designing for humans to architecting humans themselves".
Gartner describes four main types of human augmentation: sensory (hearing, vision, perception), appendage and biological (exoskeletons, prosthetics), brain (implants to treat seizures) and genetic (somatic gene and cell therapy).
One example is the ability to control a machine using just your mind. By popping on a wearable device, a person can operate machinery with the power of thought. Who's developing such a device? The US government, of course.
And it's not alone in seeking new ways to enhance performance. Gartner predicts 40% of companies will use human augmentation technology by 2025.
Why it matters for procurement: The obvious use for biological augmentation like exoskeletons is in warehousing, automotive, and manufacturing. Benefits include letting workers lift heavy things with minimal effort, protecting them from bodily injury, and working longer without fatigue.
And companies are already realising those benefits. Car manufacturer Ford has used exoskeletons for workers since 2018.
Robotic Process Automation
What it is: Robotic Process Automation (RPA) means using software to automate processes with "bots". These bots do simple, repetitive tasks like data entry and reconciliation.
How it works: Bots are programmed to use your company's IT systems, just like a human would.
By automating repetitive tasks, companies cut down errors. These bots can also perform tasks much faster than humans. Consulting firm Deloitte says it takes a bot one minute to do what it takes a human 15 minutes.
It gives the example of a robot pulling data from a PDF into an Excel document, using that information to generate an invoice, then sending the invoice by email automatically. The idea is letting the bots do the repetitive stuff, freeing you up to do higher-level thinking.
Why it matters for procurement: RPA has huge potential for supply chains and procurement. In fact, shipping company DHL uses it to automatically invoice carriers and schedule delivery appointments.
And shipping company Maersk relies on bots to complete 38 different procurement processes, like reporting and requisitioning.
Likewise, industrial company Siemens uses bots to get quotes from companies that aren't current suppliers.
At this rate, it might not be long until automated sourcing becomes the norm in procurement.
Does automation make you nervous about your role?
You aren't alone, says Natalie Chapman, Head of Urban Policy at the UK's Freight Transport Association (FTA).
"Anxiety about mass automation is widespread; in one study, 34% of UK workers surveyed believed automation would result in large job losses and that few will be replaced by new and different roles," Chapman says.
Encouragingly, though, she adds that FTA research shows technology will be complementary, replacing routine tasks rather than job roles.
"In response to the rise of automation in the workplace, skills demand will change in the coming years," Chapman says. "The need for workers skilled in manual dexterity and precision will decline – as these tasks can be completed by machines most easily – and in its place, employers will seek staff skilled in analytical and innovative thinking, creativity and emotional intelligence."
So, the good news is the robots aren't stealing our jobs. At least not yet.
Want to know more about all things tech? Tune in to our recent series Major Tech Fails where we set you up for a total tech-success.