You Ask All Your Suppliers For A 5% Discount. What Can Possibly Go Wrong?!
What does best practice supplier relationship management look like? Not like this…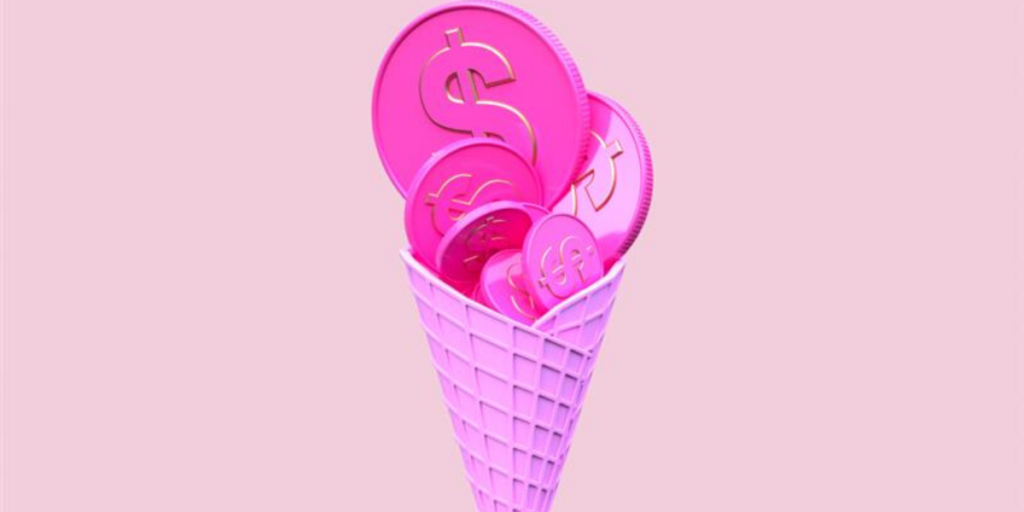 ---
With sales at her company in freefall due to the Covid-19 crisis, the pressure was on for Sally's* procurement team to reduce costs. In a desperate pitch to do what she could, Sally decided to issue a letter to all suppliers, asking for an overall price reduction of 5%. In exchange, Sally dangled the carrot of 'to-be-determined' commitments that the business would fulfill post-Covid. These could include, she thought, accelerated payment terms, additional volumes, or contract extensions.
What could possibly go wrong, she thought, as she hastily finalised the letters and forwarded them on. Even if most say no, some might say yes and procurement will be lauded as heroes.
We've all been in Sally's position – or if we haven't, we certainly can imagine being put in it. When faced with the pressure that a crisis brings, isn't it always the best idea to at least try to reduce costs by asking for a discount? On the surface, it seems like a logical approach – all you need is for one supplier to agree and your effort pays off. But is it possible that taking such a black-and-white approach can end up costing you more than it saves you?
Issue 1: Vague notions of success can't be measured
In Sally's situation above, you could argue that 'success' looked like one supplier agreeing to discount. But what if they agreed to a 1% discount, would that suffice? Or if they agreed to a 5% discount without complaint, would you ask if you had done more?
The problem with a strategy of 'doing something and hoping for the best' is that there really is no benchmark for what 'the best' is and whether it has been achieved. This leads to issues with measuring success internally, and naturally, the same question is always asked: how has procurement added value here?
Issue 2: No discount is as simple as asking – negotiation will be required
If achieving a 5% discount was as easy as sending a letter, then procurement would likely be out of a job. Herein lies another problem with Sally's strategy – it's unlikely that vendors would respond with a simple 'yes' or 'no,' leaving her to need to negotiate for whatever she could get.
And these negotiations would not be simple. Those suppliers who may be inclined to agree would expect more clarity and certainty on any future commitments from the company, which could turn discussions sour, quickly.
Those on the other end of the spectrum, however, may feel the need to explain why they can't offer a discount, and may enter the conversation feeling defeated or exposed.
Whichever way these discussions transpired, they would certainly be time-consuming. In an environment where time is money, you have to ask yourself what the small percentage gains you might secure are really worth. .
Issue 3: Your supplier is in a crisis, too
Supplier Management 101 tells us that we should treat our suppliers like we'd like to be treated. But is sending out a generic request the way we'd like to be treated, especially if we're in crisis too?
The answer is a resounding and obvious no. Any suppliers that Sally is dealing with would also be deep within this crisis, and may in fact be considering a price increase to save themselves. On top of this, a lack of personalised correspondence could be perceived as insulting to the relationship. The request might net a discount, but it would cost far more than that in future relationship capital.
If Sally's plan wouldn't work, then what would?
Step 1: Shore up your fundamentals
In times of crisis, and indeed, in ordinary time procurement must have a clear goal and an execution plan for what is needed for the business operations to continue undisrupted (or minimally impacted) and more importantly, for creatively increasing value to the organisation.
These are essentially the fundamentals required to maintain a strong supplier base and elevate procurement. From a pure supplier relationship perspective, engaging strategic suppliers to assess their crisis preparedness and ability to continue to serve the organisation is the first step.
Step 2: Creatively and empathetically engage your suppliers
Once you've got your fundamentals organised, you need to engage your suppliers in strategic conversations about how to creatively increase efficiency, optimize processes quickly, reduce waste (of time, resources and costs), and where possible, decrease costs and deliver additional value.
Beyond this, you also need to discuss with them what value is added, how much, for how long, what are the contingencies. This will help you establish a win-win approach with short and long term impact.
The idea is that a continuation of a growing partnership will drive the right behaviours, not just during this crisis but in the future. Supplier-driven innovation should always be a top priority to both procurement and the entire organisation.
After you've finished your initial discussions (and note, these type of discussions should always be ongoing) use learnings from them across all other supplier segments. The behavior you want to drive here is ensuring suppliers not only want to continue doing business with you but are eager to strategize with each other during the crisis.
Going back to Sally's situation, this approach works for a number of reasons. Even if suppliers couldn't immediately offer reductions they will be clear on expectations and will be committed to perform at a high level and produce ideas for the company, while increasing supplier engagement and value as a byproduct. Suppliers will be willing to explore solutions to avoid disruption, which is exactly what the business needs. In addition to this, the effort expended is targeted so no time will be wasted and in fact, the time spent may even produce market intelligence that can be brought back to the business to refine their own mitigation strategies.
Also, finally and perhaps most importantly, the role of the procurement will be elevated to a truly strategic function (with lasting impact) to the organisation.
Continue supplier relationship best practice?
For procurement professionals that realised early that Sally's approach wouldn't work, none of the advice here on how to rectify it should come as surprise: it is, quite simply, supplier relationship best practice to treat your suppliers in this way.
In fact, for organisations that already implement supplier relationship best practice, they may not even need to take these steps – throughout this crisis, their suppliers may already be knocking on their door with creative mitigation strategies. They may even be using this crisis to bring the relationship to the next level.
But for those who are yet to establish supplier management best practice, this example provides the perfect reason why you need to. Supplier relationships are a key enabler to business success, and when they are strong, the risk of business disruption is greatly reduced.
What have you done to strengthen supplier relationships throughout this crisis? Let us know in the comments below.