Working From Home Is Resilient, But Is It Sustainable In Procurement?
The coronavirus pandemic disrupted Procurement in unimaginable ways. Running Procurement from home is possible, but is it sustainable?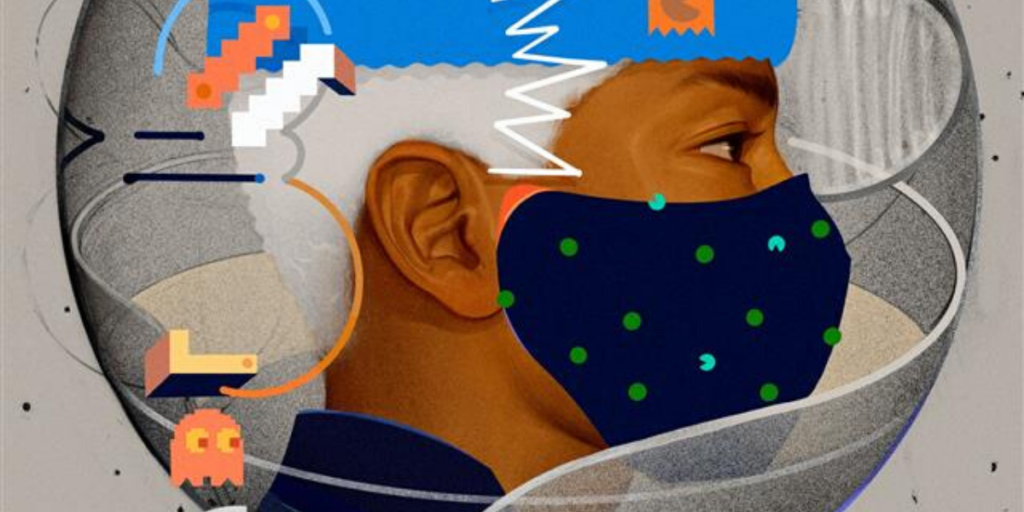 ---
The coronavirus pandemic has disrupted the workforce in ways we have never experienced, affecting also Procurement departments and Procurement Outsourcing (PO) providers. Shared service center locations first across Asia and then the rest of the world became hot spots, leading to a rush of company initiatives to enable procurement professionals to productively work from home. IBM was successful in moving 99% of its Procurement Outsourcing teams from 60 centers across 40 countries into a home office environment in only 10 days without service degradation (1), proving that running a Procurement business working from homeis possible and productivity can be maintained when a business can react quickly, but is it sustainable? Have critical activities just been postponed or is this is the new business as usual? Three considerations for sustained resiliency.
#1. Make regularly working from home part of your team's DNA
While many of us are used to working from home in some capacity, over 80% of our procurement professionals have never done so on a regular basis. And just because our workforce can work from home does not mean they are able and willing to do so long-term.
But returning to the office means finding the balance between safety and productivity for our teams, and deciding whether to aim for a quick return to the office or a more comprehensive re-modeling toward "borderless workplaces" where staff works from a combination of office, client site and/or home. Returning to the office is based on smart, quick and simple fixes: social distancing, mask wearing, and setting up sanitation protocols, such as rethinking where and when we eat and gather, how we open and close doors and use elevators. Re-modeling more fundamentally looks at how we work and defining what the worker's purpose and intent is inside the office. Buildings become much more purpose-driven; deliberately sought out for team meetings, new employee onboarding, and collaboration sessions, with more hot desks and larger shared spaces, instead of being the default place to go for work.
But no matter in what capacity we return to the office, working from home regularly or even primarily will have to become part of our DNA going forward, as future infection waves are likely to force us out of offices again multiple times over the next few years.
Achieving this will require us to focus more than ever on internal communication. We have already seen a personalization of written communication over the past few months, with people expressing genuine care for each other, but we need to also listen to our employees and keep an eagle-eyed focus on engagement. By taking time for one-on-one discussions, acknowledging everyone's individual challenges, ramping up appreciation and recognition, and ensuring we create virtual spaces for socializing we can maintain a sense of belonging and feeling of pride. On a collective scale, short pulse surveys can be a simple way to gauge the team about how they feel and adapt measures for greater engagement and productivity.
Ultimately our teams and their willingness to be flexible will be the first line of defense for sustained productivity in the new world.
#2: Bootstrap adjustments in operating models to accelerate your digitalization journey
Just a few months of working from home on a large scale have successfully increased the sense of urgency for digitalization and more intelligent end-to-end workflows. IBM and our clients have already seen an explosion of home-grown dashboards and trackers, aimed at gaining more visibility into procurement operations, allowing for more granular insights and daily views of the business. In the spirit of agility, we should initially allow for the creation of these "quick and dirty" data collection and visualization tools, even if it is manual and there is duplication. As we learn more about what our post-COVID-19 world will look like and the effort required to maintain a plethora of semi-manual tools becomes a burden, we can start distilling down to only a handful of tools and a new operating standard, creating the enablers for a broader roll-out of "no touch" procurement solutions, including traditional tools like catalogs, as well as newer solutions like marketplaces, chatbots, guided buying assistants, robotic process automation, and analytics to accelerate speed to insights and decision making.
Even more delicate and trust-based processes like Category Management and Strategic Sourcing can benefit from digitalization, for example by running "Virtual Sourcing Bootcamps" with business stakeholders using a series of video calls to map out purchasing plans, identify additional addressable spend and define more robust category wave plans for the year.
Additional incentives can be created for those internal clients or BPO customers who are resistant to a more permanent work from home delivery environment by redistributing real estate charges and differentiating expected employee productivity to create a price differential between home- and office-based setups.
#3: Learn to build trust virtually as a buyer and a seller
Until recently, meeting face-to-face was a non-negotiable prerequisite for the signing of large contracts, which we at IBM have experienced both as a supplier of Procurement Outsourcing, but also a buyer agent with our own and our customer's suppliers. Finding a way to make customers comfortable pulling the trigger on multi-million-dollar contracts with little to no human contact is going to be a key success factor for our new future.
In the outsourcing world, visiting one or more delivery centers is a staple in every sales pursuit, but with increasingly distributed teams and a desire to reduce non-essential business travel, we are now showcasing our teams and their capabilities virtually. Using a mixture of live and pre-recorded videos, online whiteboarding tools and virtual roundtables with practitioners we have been able to create an authentic virtual delivery experience to aid in the sales process.
Experiment with virtual collaboration tools not just internally, but get comfortable using them with clients and suppliers to co-create, or hear from experts and practitioners that wouldn't otherwise have been flown in. Focus your travel dollars and effort on one key meeting or workshop and augment it with a few virtual "visits" to round out the picture.
Summary
Leading a borderless workplace Procurement team is possible and can even deliver superior results if employees are engaged, but ensuring sustainability requires active shaping of your team's DNA, a more digitalized operating model and the confidence to build trust in a virtual environment. Sometimes creativity requires constraints to really flourish, and let's use the existing restrictions as an opportunity to emerge from this crisis stronger than when we entered it.
By Matthew Bounds & Martin Esser. For more information about operational resiliency, read:
· Business Process Outsourcing (BPO) Services for business continuity and resiliency
· Building operational resiliency for anytime, anywhere and any situation
Footnote: (1) IBM Services blog, "Building operational resiliency for anytime, anywhere and any situation", May 4, 2020, https://www.ibm.com/blogs/services/2020/05/04/building-operational-resiliency-for-anytime-anywhere-and-any-situation/