Will The UK Procurement Bill Really Simplify Public Procurement?
Procurement in the public sector can be laborious, time-consuming and very complicated. Could the new Procurement Bill be the answer to simplifying public procurement?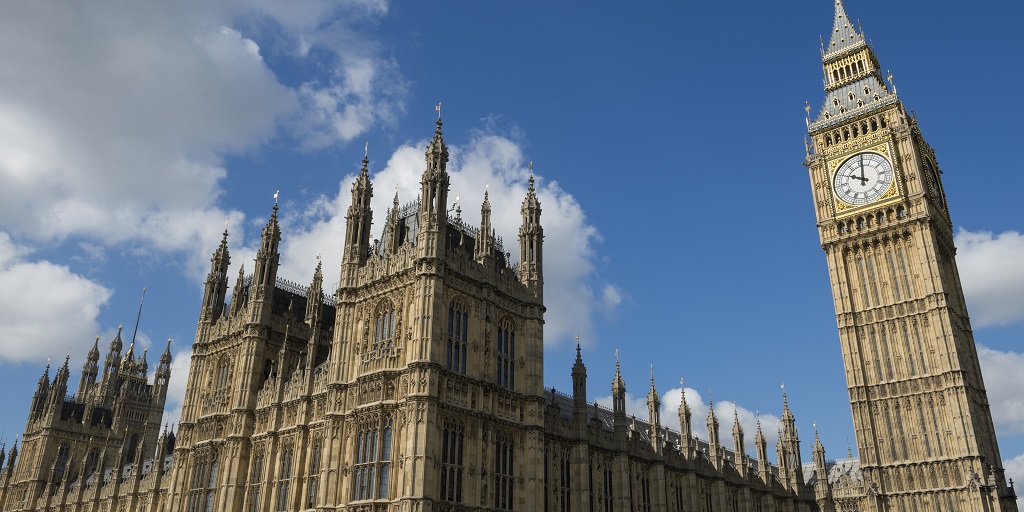 ---
Ask any professional who has worked in the public sector in the UK and they will regale you with stories of complex tenders, impenetrable documentation written in legalese, and months lost trying to conduct the simplest of tenders. No-one ever said procurement was easy, but it can be particularly challenging when it comes to spending the estimated £300 billion per annum on public procurement.
The current system is enough to have the hardiest procurement specialist tearing their hair out. Even just working out how to start a tender, let alone understanding how it should then proceed, can take weeks of time that precious few can afford to lose.
However, all this looks set to change in the next 12 months, with the introduction of the UK's new Procurement Bill. It's being touted as the answer to the prayers of public sector professionals, but is it the silver bullet people are looking for?
The Procurement Bill – So What Is It?
Put simply, The Procurement Bill is a new set of regulations to govern public procurement following the UK's exit from the EU. As part of the Brexit process, the UK Government chose to stop using the existing regulations and replace them with a new set.
The Procurement Bill started life as a 'Green Paper Consultation' in December 2020, not being formally changed into a Bill until early 2022. It has had two readings in the UK House of Lords and formal feedback from the second reading is due imminently. It's not expected to come into force until March 2023, so there are likely to be further amendments made to the publicly available document that exists now.
Once it does come into use, it will replace the Public Contracts Regulations 2015, the Concession Contracts Regulations 2016 and the Utilities Contracts Regulations 2016 in England, Wales and Northern Ireland. The Scottish Government has opted to keep its own set of regulations that have been in use since 2016.
Key Aims and Objectives
The Bill will change how goods and services are bought in the public sector and aims to simplify the current processes through the consolidation of the more than 350 regulations that exist currently, each governing different industries and different types of procurement. Not only will this remove a host of duplication in the process for both buyers and suppliers, but it will create one single rule book that will be easier to understand and easier to put into practice.
The UK Government has stated that this will make the procurement process quicker, easier and more transparent, while still meeting international obligations and regulations. Transparency sits at the heart of the Bill, something that has been at the forefront of the public consciousness due to failures in public procurement during the COVID-19 pandemic.
Competition and Supplier Access
A further aim of the Bill is to provide access to the procurement process to a greater number of suppliers and increase the volume of spending with SMEs. One key element of this is the creation of a new digital platform which can be accessed by buyers and suppliers, meaning that all current opportunities can be viewed in one place.
Suppliers will be able to register their details once on the platform and then use these details for all future bids. This stands in stark contrast to the current set-up, where suppliers have to complete their details on long and complex forms for each bid they enter. This, says the UK Government, will be key for SMEs too as it will reduce the time and resource burden to bid for public procurement work.
The platform will also have numerous benefits for buyers too, not least the ability to design a competition to best suit the particular needs of their contract and market, rather than using the pre-built formats that exist now which have been criticised in the past for their complexity and inflexibility. The three new procurement procedures that can be used are:
a new competitive flexible procedure that "gives buyers freedom to negotiate and innovate to get the best from the private, charity and social enterprise sectors";
an open procedure for simpler "off-the-shelf" competitions; and
a limited tendering procedure that can be used in certain circumstances such as extreme urgency.
And while Authorities will still have to post notices of results of procurement undertaken, they will be able to do this on the same platform. They will also benefit from guidance in the Bill on the management of contracts post-award, something that has been lacking in previous regulations.
Sounds Great! Any Potential Flaws?
So far, so positive for public sector procurement professionals. The Bill stands to provide greater support for Buyers and Suppliers, make the overall process easier and less time-consuming, and fix some of the issues that have plagued the previous iterations of documents and regulations.
That's not to say that it doesn't have its potential flaws and criticisms though. The Good Law Project has highlighted a number of these, which include:
The more straightforward language in the Bill makes it easier for SMEs to be involved, but could leave more scope for ambiguity and differing interpretations, leading to more disputes.
At 122 pages, and with over 100 Operative Provisions and 11 Schedules, even the 'simplified' Bill will take Authorities time to get to grips with.
The list of goods and services, or situations for, contracts that are 'exempted' from formal procurement processes is very wide, leaving this open to abuse.
The Government can designate anything it chooses as 'light touch', without providing any information on how much modification a light touch process is allowed before it requires a more formal process.
Transparency seems limited to the publication of tenders and notices, but doesn't require Authorities to justify award decisions, or under what circumstances they have rejected an 'abnormally low' bid.
There is still time for many of these areas to be rectified before the Bill comes into force, however, it will require more focus in order to close loopholes in language and regulation that could be exploited by fraudsters and unscrupulous individuals.
A Sea Change in Public Procurement?
Will this be the change in public procurement processes that professionals have been waiting and asking for? Only time will tell. At first reading, and in spite of the flaws highlighted and criticisms levied at the draft Bill, it seems like a step in the right direction.
Given the ever-changing nature of the procurement landscape, the public sector cannot afford to continue with processes that are neither not fit for purpose, nor so complex and time-consuming that precious resources are spent in huge quantities for even the simplest of exercises.
It will be fascinating to see what the Bill looks like at its next publication and if loopholes have been closed and feedback been taken into account. If it does fit the bill, then March 2023 can't come fast enough for public procurement!