Why Local is Best for your Supply Chain Right Now
Forgot offshoring and chasing savings through low cost economies – you definitely need to think local when it comes to your supply chain this year.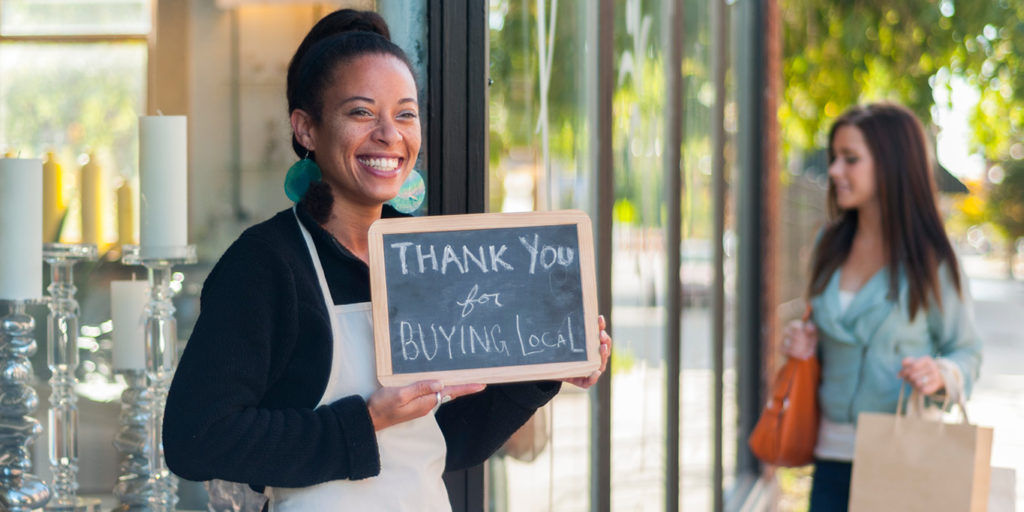 We've said it before and we'll say it again: local suppliers should absolutely be the foundation, if not the majority, of your suppliers. Not only are they an important part of any robust ethical sourcing strategy, it also makes more sense in a time of global disruption.
But with global supply chains apparently on a path back to normality, why are we insisting this is so important now?
In many countries, supply chains may be holding up, but here in Australia it's a different story. Against the backdrop of scenes that some commentators have argued as "even worse" than the beginning of the pandemic, there have been some big winners amongst suppliers, but some equally big losers.
Here's what happening and why:
Supply Chain issues beset Australia
Remember when everyone started panic buying at the beginning of the pandemic, and you couldn't find toilet paper or hand sanitizer anywhere? Well, the same scenario is currently playing out in Australian supermarkets, but this time the situation is much worse.
With Australia abandoning it's COVID-zero policy late last year and opening state and international borders, there has been a surge in both the Delta and Omicron strains of the virus, with the country surpassing 500,000 cases in early January.
This, combined with strict isolation requirements for COVID cases and close contacts, has wreaked havoc on Australia's supply chains, especially when it comes to transport and logistics workers.
Right now the Transport Workers Union is stating that there is anywhere between a third and half of Australia's transport workers absent every day, meaning that goods simply cannot be transported from suppliers, to distribution centers, to stores. This is leading to critical shortages in supply to major supermarkets nationwide.
Supermarkets are struggling to procure numerous different types of goods, from fruit and vegetables, to rapid antigen tests and pain killers.
Are people the only problem?
Although it would be easy to blame Australia's supply chain problems on COVID infections, that is only half of the picture.
Grocery and goods distribution have been hard hit on many levels. This has included a global timber shortage that has contributed to a lack of pallets that are usually used to transport goods around.
These issues have been further compounded by COVID-related factory closures overseas, as well as a shortage in urea (a compound in diesel fuel).
Supermarkets and the Australian government are working on many short-term fixes to the problems, including supermarkets introducing buying limits, and the government introducing more lenient rules for asymptomatic contacts. However, none of these quick fixes are expected to solve the issues, and Australians may face bare supermarket shelves for some time yet.
Local suppliers the big winners
While they may often find it hard to compete, the big winners out of Australia's current supply chain issues are, in fact, local suppliers.
Stories abound of local fruit and vegetable suppliers who have bypassed the big supermarkets and their complex distribution channels altogether, and instead offered their produce directly to customers via farmer's markets and smaller stores.
There has been increased demand in smaller stores but despite this, they now have plentiful supply and no need to introduce buying limits. Many smaller and independent stores have also noted that one of the reasons that they have had no supply issues is because they diversified their supply chain, and do not rely on one or two big suppliers, like the large supermarkets do.
This is proving to be a timely lesson for us all in not only the make-up of our supply chains, but also how to ensure continuity of supply. In an era where goods appear at our doors within hours of ordering from massive, multi-national organisations, this situation may yet prove, once again, that going local is the best long-term option available.
How are you mitigating risks in your supply chain? Have you diversified, or do you source local above all else? Share your experience in the comments below.