Why do you want to work here? How to answer this tricky question in your next procurement job interview
One thing that procurement professionals are good at is, well, procurement. We're also good at explaining the mechanisations of procurement, and why we do what we do. But answering questions, especially in a job interview context, outside of this? It can certainly prove difficult.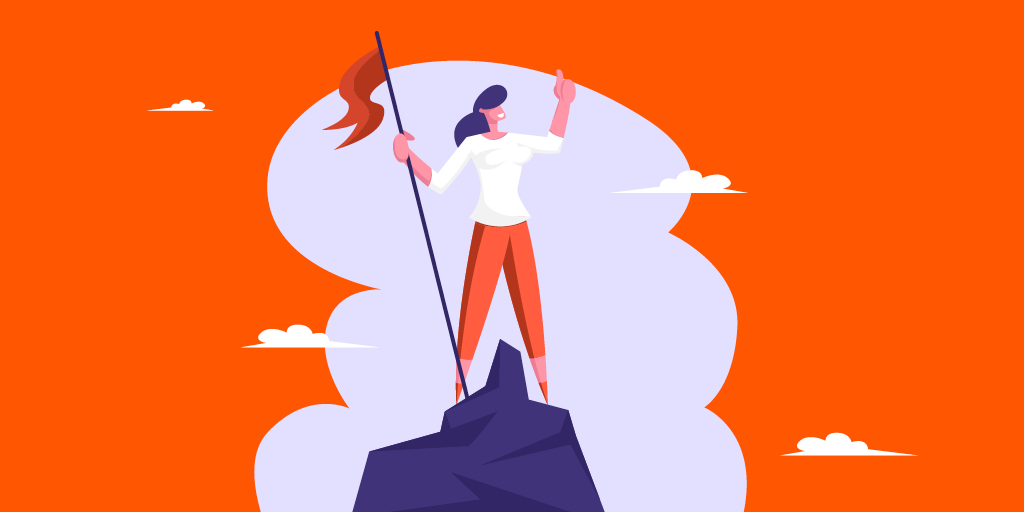 Let's be honest: procurement interviews are hard. Sometimes, the hardest thing isn't explaining our skills, knowledge, and experience, but answering more personal questions, such as 'tell me about yourself', or the equally challenging 'why do you want to work here?".
When it comes to the former, it's possible to prepare an answer and use it for every interview, making it a little easier to deliver. But the latter, the 'why us?' question, you have to prepare a new answer every time, making it all the more challenging.
Here's three ways to approach the tricky, yet unavoidable question – why do you want to work here? – in your next job interview:
Approach 1: Say you'll love the job
Regardless of whether you are interviewing for your first procurement job or a CPO role, your employer is going to want someone who works hard, communicates well, and importantly, enjoys what they do.
The last part is particularly important: all good employers know that when an employee is engaged in their work, they are 17% more productive.
For this reason, one great approach to take to the question of 'why do you want to work here?' is to explain why you enjoy doing the work you'll be doing.
A couple of examples of this could include:
'At university, I particularly enjoyed learning about the challenges of global supply chains, and I'd love to get an insight into how that looks in practice.'
'As a category manager, I've built strong long-term relationships with a number of suppliers, and I'd like the chance to continue to strategically grow those partnerships.'
'I lead a number of strategic sustainability initiatives in my last role; an area I am particularly passionate about. I see that you share these values and I look forward to working on similar initiatives here."
Approach 2: Say you love the company
Does procurement look the same at every company? Do companies in the same industry have the same cultures, values and opportunities?
They absolutely do not, and another great approach for the 'why us?' question is to talk about what you're passionate about in regards to that particular company.
This might take many forms.
Say, for example, you're joining a major bank. While banking may not be your life passion, that organisation may offer some unique career opportunities, or perhaps your values really align to theirs. They may also, for example, have a particularly innovative approach to procurement that appeals to you.
A couple of examples of this could include:
'I researched graduate positions in a large number of companies, and the learning and development opportunities you offer procurement graduates here are unrivalled.'
'I'm particularly passionate about equality in the workplace, and I noticed you have received numerous accolades for your initiatives.'
'From as early as I can remember, I've had fond memories of your product. I'd love to roll up my sleeves, get behind the scenes, and be responsible for an element of your success.'
Approach 3: Say why you'll succeed
When an employer hires you, they're not just hiring the you of today: they're investing in your procurement career.
For this reason, another great way to approach the question of 'why us' is to talk about how you'll succeed in the role.
When doing this, it's essential that you tie your answer to your skills and experience by using phrases such as 'Given my substantial experience, I look forward to…' or 'My extensive knowledge of this particular supply chain will mean that…'
When doing this, remember to focus on what you can do for that particular employer – not on what you expect them to do for you.
A couple of examples of this could be:
'Given I've worked within this category for seven years, my expert knowledge of suppliers means that I've already formed important strategic relationships.'
'Having recently completed a CIPS qualification, my technical expertise means I'm well equipped to handle numerous elements of this role.'
'I've led numerous strategic initiatives, so given you've got a transformation on your agenda I have the expertise to help lead it.'
Answering the question of 'why us' in an interview is always challenging, so don't be too hard on yourself if you don't feel like you answer it well. The key is always preparation, so take one, or a combination, of these approaches and make it work for you.
How do you answer the question 'why us?' in a job interview? Or if you're a recruiter, what qualities do you look for in a potential candidate's answer? Let us know in the comments below.
Find more Career Development news, insights, and best practises at Procurious.com.