Why a Social Procurement Strategy Could Skyrocket Your Career
The importance of social procurement has never been more prominent. But how can we harness it when formulating strategies to enhance our careers?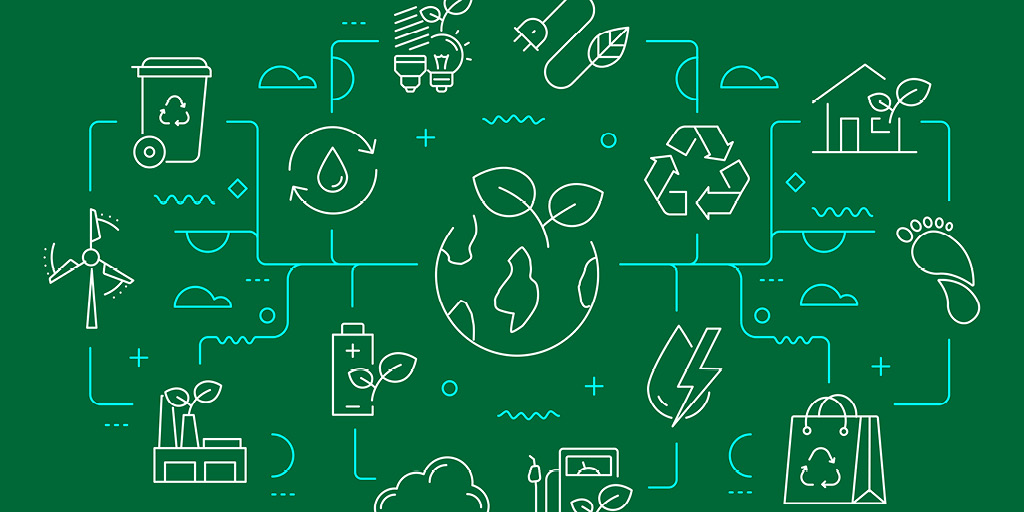 With the spotlight well and truly on the environmental, social and ethical impact of modern consumerism, there has never been a better time to align your career with social strategy.
Companies the world over are increasing their efforts to clean up supply chains and make their operations more transparent for customers. The role of sustainability officers has risen in prominence over recent years with the Financial Times reporting that the number of Fortune 500 companies with CSOs grew by 228% between 2011 and 2020.
This new addition to the C-suite has excited investors and employees alike with corporate aspirations now reaching beyond the traditional CEO and CFO roles.
But how can we as procurement professionals harness the power of sustainability to skyrocket our careers?
What is Social Procurement?
As we are all familiar with now, the idea of social procurement is centred around sustainable practises within global supply chains. Whether that relates to ethical sourcing, promoting social value in local communities or minimising carbon footprints, meeting associated goals is set to be one of the most important industry KPIs for years to come.
Procurement professionals are perfectly placed to play a key part in promoting sustainable ideas throughout the world. We are able to influence stakeholders as we transition to a more ethically transparent landscape.
The Rising Importance of a Sustainable Strategy
Although no one can be totally sure what the future holds, we can make data driven trend predictions trends based on research such as our sustainable procurement report. A recent study into consumer intent confirmed that businesses with transparent ethical strategies in place stand to benefit – and that this has only increased in the wake of the COVID-19 pandemic.
What this means for global business is that sustainable practises are vital to their competitiveness. Although this applies to every department, supply chains are often placed under particular scrutiny.
The Impact of the Acronyms
CSR and ESG have become synonymous with sustainability over the last few years. Corporate social responsibility has worked its way into the strategies of businesses in almost every industry the world over. While this is a useful way in which companies can be held accountable for their actions, environmental social governance (ESG) is how we can increasingly quantify them.
Companies focus on these issues for a number of reasons. Often, they need to satisfy customers or investors, but sometimes they may be trying to stay ahead of ever-changing regulations or innovative competitors. Most organisations will marry a combination of these pressure points when formulating any kind of strategy. Understanding these concepts and how they apply to our roles within wider organisations is key to advancing any career in procurement.
Harnessing Sustainable Strategies to Build Your Career
A sure-fire way to future-proof any procurement career is to quickly grasp sustainability concepts like ethical sourcing and understand how they can be applied to your job. Starting conversations, for example, is a great way to demonstrate knowledge to your contemporaries and senior management alike.
Doing this demonstrates a passion for the topic. When the topic is as crucial to a sector as this, your career will only benefit. The voice of the consumer is a powerful one. If you can align your professional values with that voice, you stand to be heard.
You may also find yourself in a team where sustainable credentials are lacking. This may not be deliberate, we are all at different stages of the journey to true sustainability after all, but educating yourself and sharing that knowledge with your team is crucial. Shaping this knowledge and understanding into any future strategy will definitely be to the benefit of your career.
What Does a Future Social Procurement Strategy Look Like?
One of the main challenges within supply chain professions is that they have become far too complex. With both internal and external pressures surrounding the upholding of standards at each stage of production, strategies will need to focus on moving the consumer voice further up the chain.
Doing this in itself is a challenge but ensuring as much transparency as possible within each tier will be crucial to future success. Although traditionally very hard, clearing up the murky waters of complex global supply chains will be made easier in the coming years thanks to tech innovation in fields like A.I and Blockchain.
Procurement roles play a vital part in shaping organisational ESG, both directly through purchasing decisions and indirectly through influencing product design. While many of us recognise our importance, it is not always easy to see a progressive solution. Many companies are willing to build ESG into their procurement strategies but simply feel like they lack the necessary tools, skills and data to achieve it.
Figuring out a way to link sustainable procurement with organisational strategy could be your career's ticket to outer space.
We're keen to hear your thoughts on social procurement strategy and how it may have impacted your career.
Drop us a comment below to join the conversation or sign up to the upcoming Big Ideas Summit 2022 in London to learn more about the impact of ethical sourcing.