Who is Really Responsible for Contingent Labour – HR or Procurement?
Procurement's greatest strength comes from our ability to intelligently manage spend. But if we don't even know who is responsible for the contingent labour category, how on earth do we manage it?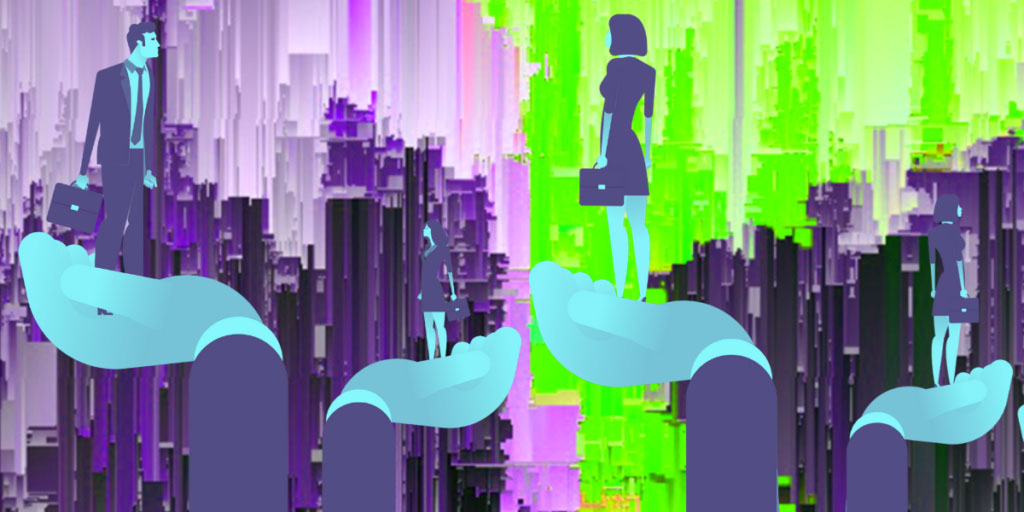 ---
Contingent labour is so prolific that, according to our latest report produced in conjunction with Beeline, over 40% of the global workforce now fall into this category. That number will rise to over 50% by 2023. What this means is that if you think your organisation doesn't use contingent labour, either i) you simply don't know about it or ii) they will soon start.
Wherever your organisation falls on the contingent labour spectrum, one elemental truth rings true: procurement can add a lot of value to this category. But the more controversial question: who should ultimately be responsible? Should the buck stop with procurement, or with HR? Here is why this is such an important question, as well as arguments from both courts about who should manage the process:
When contingent labour goes unmanaged…
Before we ask who should manage contingent labour, the critical question is: why is it important to manage it in the first place? As it turns out, there are more than a few reasons.
In our recent webcast, Mike Schiappa, Chief Procurement Office for Beeline, quantified just how enormous the contingent worker 'problem' was for most companies:
"As a category of spend, the rapid growth of non-employee talent is so profound that some organisations are failing to manage their portfolio completely or consistently," he says.
"In many companies, chances are good that nobody within HR or procurement has concrete knowledge about the size or composition of the contingent workforce – for example, how many people are contingent staff versus how many are consultants or service contractors.
"This means that nobody has a clear picture of what this means for the company, in terms of opportunity or exposure to risks."
And while leaders and employees are floundering in the dark without this clear picture of the contingent workforce, substantial risks arise from mismanagement. Mike notes that:
"When managers without procurement or HR experience engage contingent workers, they are often ill-equipped to oversee the hiring process.
"The result? Uncontrolled labour engagement, a lack of a contingent workforce strategy, and "maverick spend" (i.e. an invisible workforce absent from the budget)."
These aren't the only risks, though. Mike also believes that poorly managed contingent workers can end up damaging an organisation's culture and reputation:
"Without an organisation-wide approach, 'off-book' contingent workers aren't screened, onboarded, or off-boarded through the standardised corporate processes. These consequences are significant, negatively impacting a brand's culture, as well as the consistency of company communications, headcount projections, and the determination of actual staffing costs."
It's clear, then, that the contingent workforce needs to be managed … but who should do it?
Contingent labour: the ball is in HR's court, and procurement should butt out
On a recent panel at ProcureCon HR in the UK, there seemed to be more than a few people who believed that contingent labour should be absolutely and fully managed by HR.
And their reasoning did seem quite sound.
One panel member pointed out that strategic workforce planning, which encompasses contingent labour, is a task that has always, and should always, be led by HR. With respect to this, the panel member noted that HR usually just facilitates the process of hiring and managing, and that the requirement for the type of workforce is usually driven by business units. For this reason, procurement, really, might just complicate the process.
Another panelist said that an organisation's talent strategy, including who they hire and on what type of arrangement, is definitely part of HR's remit. This sentiment – that a business's talent management is HR's responsibility – was also echoed in a survey, where 91% of all respondents agreed with it.
But hang on a second … can procurement add so much value to the contingent labour category?
While talent management may be HR's responsibility, many in the 'procurement should manage this' camp believe that procurement can offer far superior management of this category for a few reasons. And here's why:
In one recent and passionately argued blog by Colum McGrath, Corporate Solutions Advisor at CXC Global, Colum argues that procurement should have a leading role to play in managing the contingent workforce.
Firstly, according to Colum, procurement can add value to this category in the way they always add value – through securing significant cost savings. And there are significant savings to be had, he noted, with many agencies adding up to 40% (and sometimes more) on an average worker's rate. But procurement can offer much more than that, he argues.
As superior managers of risk, procurement are best placed to understand the broader organisational risks associated with contingent labour, he says. Understanding these broader risks helps businesses manage them, including avoiding situations such as the one Microsoft found themselves in, where they hired contingent workers for years in an attempt to avoid paying them health benefits, pensions and employee stock options.
The best-practice middle ground?
When it comes to the management of contingent labour, best practice will always be a compromise between HR and procurement. But what should that compromise look like?
According to experts, the best compromise is where procurement manages the process at the front end, and then procurement and HR decide on what success looks like going forward. Specifically, procurement is engaged initially to ensure that significant savings are procured and risks mitigated, and then HR and procurement work together to ensure that the commodity in question – human resources – delivers on their quality promise.
Mike Schiappa from Beeline is particularly passionate about what procurement can bring to the table. Specifically, he believes that when it comes to contingent labour, procurement can utilise their specialist skill set in the following way:
"We know that procurement professionals can procure the best resources, at the best price, for every type of project or assignment. They can also eliminate rogue spend, optimise contracting deals, and establish rate cards by job requirement and location."
Yet even beyond these methods, there are far more ways that procurement can add value than this. Hear more from Mike and discover what they are in our illuminating webinar Procurement's Opportunity to Shine a Light on Contingent Labour, available on-demand for a limited time!