Want a new job? Surprise! CPOs are no longer looking for the skills you think
As you prepare for a new job or your next career move, beware: CPOs and Heads of Procurement are looking for entirely different skills and attributes now.
Where should you focus your fire? We talked to Lucy Harding, Global Head of Procurement & Supply Chain Practice at Odgers Berndtson, to find out.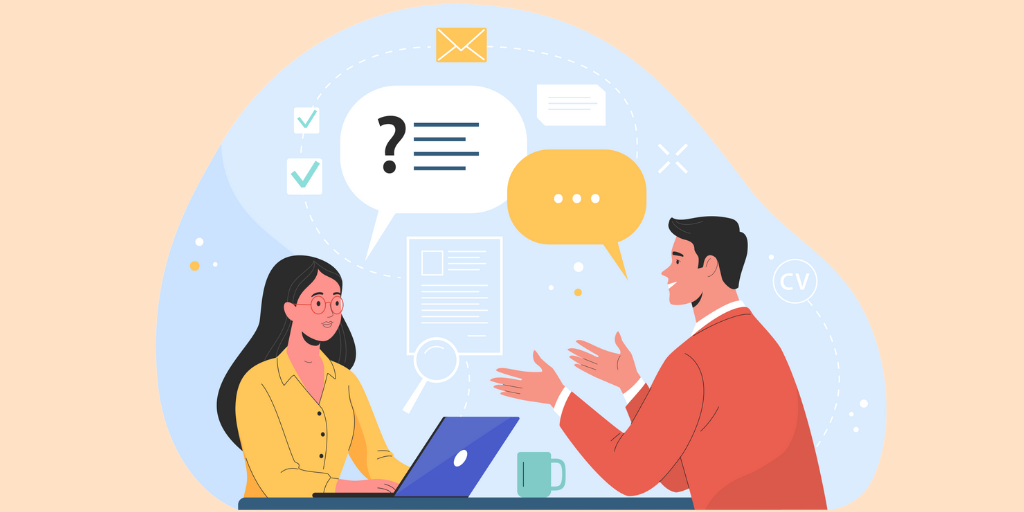 ---
In the times of the Great Resignation, employees are well and truly in the driver's seat of their own careers.
But while there might be more jobs available than at any other time in recent memory, wanting a new or more senior role certainly doesn't guarantee that you'll get one.
You'll have to work for it, as always, and you'll have to ensure that you have the right skills.
But here's the thing: the skills that CPOs and senior procurement executives are looking for have drastically changed.
In a revealing interview with Lucy Harding, executive recruiter and Partner and Global Head of Practice, Procurement and Supply Chain at Odgers Berndtson, the Procurious team learnt exactly what has changed when it comes to what skills CPOs are looking for in the top jobs nowadays and how you can ensure you showcase these skills if you're looking for a promotion or a new role.
What do CPOs and procurement executives expect from the procurement function at the moment?
For as long as procurement has existed, cost savings has been a major focus of the function. So it follows that the most critical skill is the ability to save at all costs, right?
Not so, says Lucy.
Right now, Lucy asserts, all senior procurement hiring managers and leaders are talking about is the following:
"Security of supply, risk management, visibility through the supply chain, and diversity and inclusion. They know that you can't beat inflation, but can you beat the market? These are the priorities that are front and centre."
Do these priorities mean that procurement no longer needs to save on costs for the organisation? No, Lucy believes. Some cost savings do need to be a given, but there are more important factors at play, she says:
"All of the CPOs I speak to – and the CEOs, CFOs and HR executives –when it comes to procurement, they expect the mechanics of the procurement process to work. But they consider those mechanics [and those cost savings] to be procurement's 'day job'.
"The bigger question they are asking is: 'Where are you going to add value and how are you going to help us achieve our strategic business objectives?'"
How should people ensure they get noticed by procurement executives for the right reasons?
If you're looking for a promotion, or alternatively, if you're looking for a new role, you'll know that it's important to get noticed – but only for the right reasons.
And right now, it's more important than ever that you're known among colleagues and leaders for your strategic focus, as opposed to being a cost-saving veteran.
But how?
If you're looking role a new role externally, Lucy says you should:
"Ensure you have a profile within your industry, and ensure you have a network of people who will recommend you for the right reasons."
Even though there are lots of external opportunities, though, Lucy says that you shouldn't discount the opportunity to be promoted from within. If you think this might be possible, Lucy says you should do the following:
"Make sure that, say, if your boss was to get hit by a bus tomorrow, that the selection committee who would replace them have full confidence in you. That they'd immediately look at you and consider you an obvious successor.
"A great way to do this is to ensure you have a number of executive sponsors that know you have the right traits."
Regardless of whether you're going for a job externally or want a promotion internally, there is one critical thing you need to do, according to Lucy:
"Whenever you are engaging [with someone senior] ensure that you discuss the topics we've talked about here are critical at the moment.
"Doing so will ensure that you're seen as a business leader who understands how their procurement priorities are linked to the business' strategic objectives."
Outside of the current procurement priorities, what traits are most important at the moment?
Understanding procurement's priorities is critical right now if you want to make a career move and score yourself a new job.
But one trait is equally critical: resilience.
In an interview, it's crucial to be able to demonstrate your resilience. Typically, Lucy will try to establish whether a candidate is resilient or not by asking a few key questions:
"When it comes to resilience, I always try to understand what kind of environment someone operates in. For example, what are their challenges? Who are their trickiest stakeholders? What are their war stories?
"One thing I'm particularly looking for is that they have gotten into the trenches, so to speak, with their team. That they, say for example, didn't just sit in their ivory tower and send out instructions, but that they actually led from the front.
"This can be done in a number of ways, but one way that many leaders did it during the pandemic was that they were constantly checking in, they were using their networks to get things done, and ultimately they were helping to get results and outcomes, regardless of the situation."
If you're interviewing externally for a role, or even if you're having internal discussions, it's critical that you demonstrate your resilience in these ways.
Have you been to an interview lately? What skills and traits do you think are most important right now? Let us know in the comments below.
This article was originally published on June 6, 2022
Find more Career Development news, insights, and best practises at Procurious.com.
---