Blockchain: Procurement's Secret Weapon
Procurement will be the single largest instrument in the world to change the world…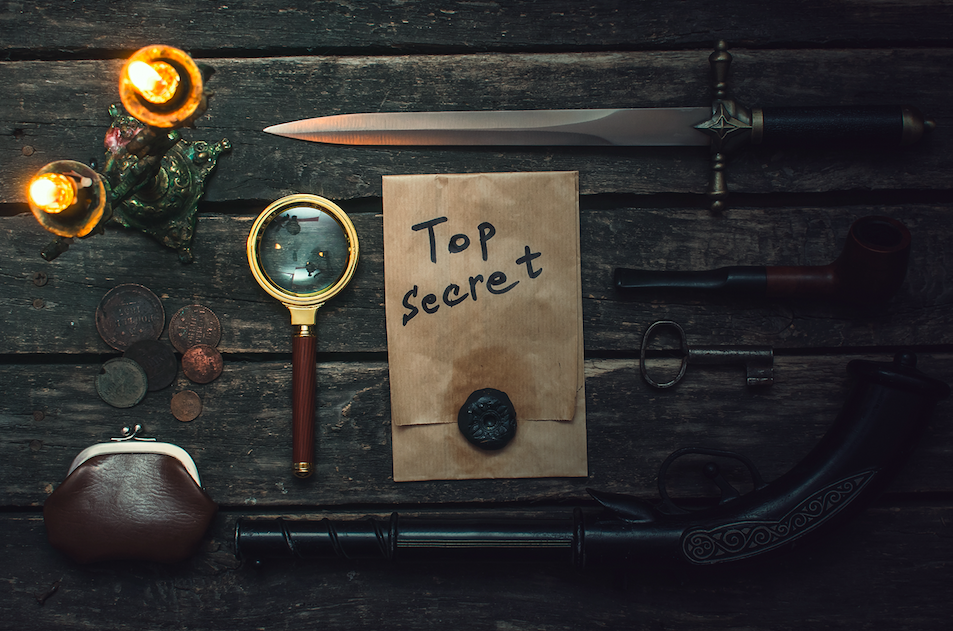 "Frankly procurement is at the same level, in my eyes, as auditing, accountancy and that level of excitement. There's more excitement in the hashtag #Birdsarentreal – because people believe in that more and with more emotion than this."
Olinga Taeed became the world's first Professor in Blockchain and Social Enterprise at Birmingham City University in 2018. His research explores how blockchain can be used for social good, focussing on studies into methods to alleviate problems and provide significant intervention into society.
And when it comes to procurement and the future of the profession, he doesn't mince his words.
"No one grows up saying mummy I'd like to be a CPO," he explains. "And that's because we value non-financial value. We grow up wanting to do things that have value in society – things to do with life and sentiment, we want to change the world."
The Power of Procurement
"Doctors save one life at a time. In procurement, we can save or kill thousands by one decision"
When you say I will knock 3 per cent off my supply chain budget, somewhere in that chain some people will enter into slavery conditions
We now know that 32 people commit suicide manufacturing iPhones in China every year.
800 people might die in a fire making clothes for a retailer.
"In procurement we have the power of life and death and that is a major responsibility."
Changing the world
Blockchain could enable procurement to change the world by bringing our values back into the workplace.
"In institutional life we often succeed in stripping out any kind of intangible value. But this attitude doesn't occur in real life, only within institutions."
In our own lives we use our personal values to procure things "I'd like to have products that are aligned to my values, I'll use this coffee shop not that one, I'll eat this ice cream but not one from that place, price is this important to me but slavery is this important. We talk about our feelings"
Blockchain will allow procurement professionals to use our values as a mechanism for procurement, just as we all do in our own lives.
Blockchain can put into a ledger an entire supply chain, which means at the point of sale, just as you would see calories on a food product, you can decide whether to buy it or not to buy it based on the values of the supplier. You are given all of the information and can make a choice based on that.
Olinga explains that AI will help procurement in a similar way "these are my values go and find me products that are aligned to my values – don't pick companies or suppliers where I know environmentally they aren't good."
Organisations used to readily give discounts to NRA (National Rifle Association) members but all of that changed because our values changed, companies stepped back and procurement changed. Using blockchain, procurement professionals can procure against a set of corporate values – "it's for me to buy products from suppliers that are aligned to those values."

Olinga Taeed speaking at Big Ideas Zurich
"My honest belief is that procurement will be the single largest instrument in the world to change the world – children will say they want to be a procurement officer because they will want to change the values of the world – what we buy, what we eat, what we sell, the values by which we transact. Blockchain and AI will change our processes dramatically."
Olinga Taeed speaking at Big Ideas Zurich
Procure with Purpose
Procurious have partnered with SAP Ariba to create a global online group – Procure with Purpose.
Through Procure with Purpose, we're shining a light on the biggest issues – from Modern Slavery; to Minority Owned Business; and from Social Enterprises; to Environmental Sustainability.
Click here to enroll and gain access to all future Procure with Purpose events including exclusive content, online events and regular webinars.
But wait, the blockchain action doesn't stop here! Join us on October 15 with blockchain experts Shari Diaz, Innovation Strategy and Operations Program Director, IBM Watson Supply Chain and Professor Olinga Ta'eed, Director of the Centre for Citizenship, Enterprise and Governance in this webinar brought to you by IBM and Procurious. Click here to register for Blockchain: Supply Chain's 21st Century Truthsayer.