5 trends that shaped procurement in 2022 – and what that means for 2023
As 2022 draws to a close, we take a look back at the major trends for Procurement and Supply Chain this year, and look forward to how these will impact the next 12 months.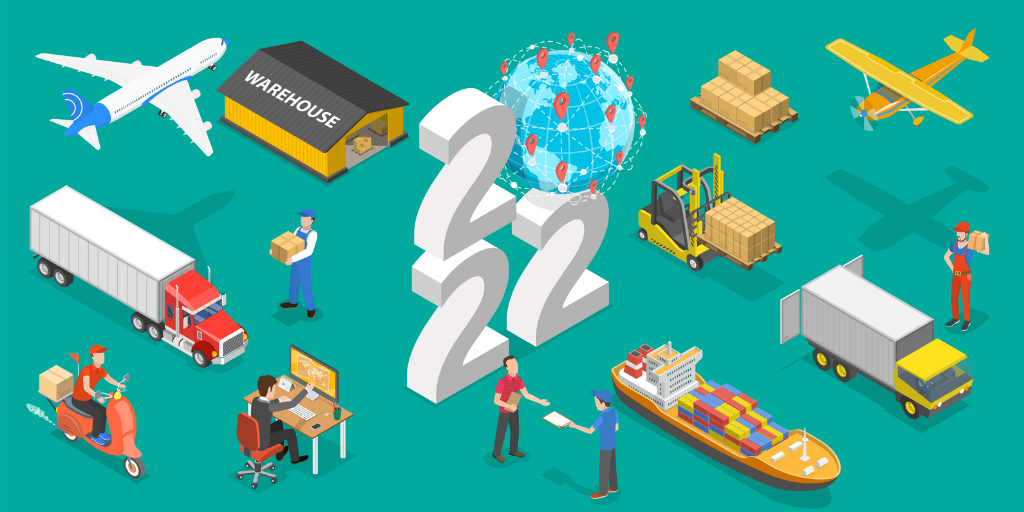 It's been a rollercoaster year for Procurement and Supply Chain and one that no-one could or would have predicted (or, let's be fair, would have wanted to predict) as we waved goodbye to 2021.
The year has brought a huge number of positives globally, and yet, in many cases, things feel more disrupted than ever.
After the better part of two years of COVID restrictions on work and travel, the world started to open up again. At work, people started to get back into the office more often, while still enjoying the benefits of hybrid working, and there were opportunities to get out and see suppliers and stakeholders face-to-face.
But at the same time came the Russian invasion of Ukraine, continued and frequent COVID-related lockdowns and restrictions in China, major disruption in the manufacture and supply of semiconductors and microchips, unethical practices and sustainability issues in global supply chains, and geopolitical instability in nearly every corner of the world.
Each one of these events has created trends that have shaped how procurement professionals have thought, planned, and operated in 2022.
And while we can try to prepare for what comes next, we can draw on these trends and turn them to our favour in 2023.
1. Supply chain continuity
One underlying trend throughout 2022 was supply chain continuity. Not only a continuity of supply of goods and services, but also continuity in supplier and stakeholder relationships.
Procurement has had to develop a far greater understanding of all levels of the supply chain to understand how to mitigate disruption and get everything delivered on time.
Where once businesses relentlessly pursued lean strategies across the board, there is now a compelling thought that supply chains need to have redundancy built in. The positive is that procurement already knows strategies for developing continuity and resilience, including Supply chain integration and regionalisation.
Planning integration activities, or looking to source more locally, can increase procurement's options and be effectively linked to strategic objectives and even guide SRM initiatives. All this will help with supply chain continuity and the mitigation of risk.
2. Risk management
In a world where one of the most predictable things is the unpredictability of global events, those with the best Risk Management strategies and programs will rise to the top.
No one knows what lies in store for 2023, but some are already making predictions – a possible global recession; more climate-driven disruption; wars, conflicts, and further instability.
Internally, procurement needs to focus on risk management to drive good behaviours, both for itself and with suppliers.
Far fewer organisations are getting caught out in this area, which is a good thing, but there is still plenty of work to do and a focus on suppliers is a good place to start.
3. The environment
The focus on sustainability and an organisation's environmental impact will only heighten in the next year. New deals struck at COP27 in Egypt in November and new Brazilian President Luiz Inácio Lula da Silva's promises on Amazon deforestation are just two examples of this already taking place.
These trends can be viewed through a continuity and risk lens, and procurement has work to do.
The profession has built a solid platform in 2022, but needs greater focus to achieve net zero supply chains. The world must change how it views and uses natural resources, and procurement is well placed to work with stakeholders to champion sourcing based on what is available.
4. Costs, inflation, and savings
Costs have soared in 2022 and this has had a major knock-on impact on supply chains and procurement activity.
Global inflation has risen to record levels and there's no sign of things settling back to 'normal' levels. However, in the face of this, procurement has continued to deliver on its key targets and can continue to do so next year too.
This isn't just about a focus on delivering savings, but more about how to do so in the face of rising costs. Procurement can use its learning from 2022 and get creative about how it can fight rising inflation and deliver more value for the organisation through great leadership, developing options, and leaning into the resources at its disposal to keep making progress.
5. Data and digital
Organisations have continued the trend of increased digitisation and use of technology as hybrid and remote working practices have continued to be the norm following the COVID pandemic.
For many organisations the aim has been to keep their digital strategies in play while bringing people back to face-to-face operations, in order to get the best of both worlds.
What are the next steps? Procurement still has a long road to travel to fully utilise the technology and data that exists now in its daily activities. However, what the past couple of years has shown us is a glimpse at the possibilities available – from data driven procurement, to digital marketplaces for more efficient sourcing.
Digital technology will need to underpin the other strategies informed by 2022's trends, so it cannot be anywhere but the top of the list next year.
Find more Global View news, insights, and best practises at Procurious.com.