Top 5 Supply Chain Risks to Watch in 2021
Even the greatest plans can come crashing down if you haven't weighed up the risks! What will be the chief risks threatening your plans in 2021?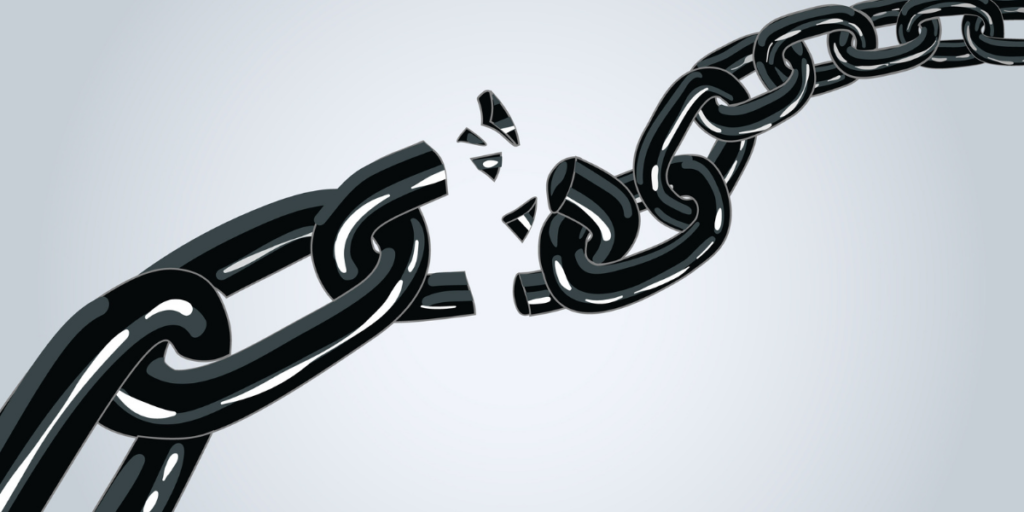 ---
As 2020 draws to a close, the question is no longer what we could have done better this year, but instead, what can we – and do we – need to do next year to ensure we're better prepared?
The answer to that is complex, but the essential first step is to understand what the top supply chain risks will be next year. Tony Webster-Smith, Regional APAC VP at Avetta, believes that the following five risks will be the most important for next year:
1. Cash flow
It's been a tough year for businesses big and small the world over, but what is even more frightening is that we're yet to see the true effects of the hardship. In many countries, governments have introduced temporary provisions to help businesses (especially small ones) temporarily weather the economic impact of the virus. Yet in 2021, we may see many of these changes wound back or cancelled altogether.
One such provision is the COVID-19 Insolvent Trading Safe Harbour, which was introduced in Australia in March, but is due to expire in December this year. The ruling absolves company directors of liabilities if the business does continue to trade while insolvent. A similar rule was introduced in the UK, but has now ended, while in the US, many companies continue to claim protections under the Chapter 11 bankruptcy rule, but this may not be sustainable.
What this means, says Tony, is that many smaller businesses may go into administration. It's more important than ever, he says, to monitor the risks associated with the financial health of your suppliers.
2. Reputational damage
With the world distracted by the pandemic, many less-than-reputable suppliers may think that their discretions will go by unnoticed. Not so, says Tony. In 2021, reputational damage will continue to be as important (if not more important) than it has been in the past, and customers will increasingly expect transparency as to how and where their products are made. Modern slavery will continue to be an issue, with some of the world's most famous companies, including Mars, Nestle and Hersheys, still unable to eradicate child labour.
As concerning as modern slavery is, though, there are many other reputational risks caused directly by the pandemic that we all need to be aware of. These include, but are not limited to, project delays, non-fulfillment of contracts, and a lack of business continuity planning that naturally follows a business disruption as all-encompassing as the pandemic.
3. Regulatory environment
While it's hard to say what will happen with the business regulatory environment in the US next year, in Australia at least, a number of new regulations will come into force that may represent a significant risk for businesses.
The first one of these regulations is the new Labour Hire Licensing Scheme. The scheme was introduced to protect workers from exploitation, and means that suppliers need even more oversight into their contractors, and even their contractor's contractors.
On the topic of oversight, another piece of legislation that will be introduced in Australia is around the chain of responsibility in the transport industry. In a nutshell, transport providers will have more legal responsibilities when it comes to driver fatigue and maneuvering heavy vehicles.
All of these changes will mean increased risks and costs for suppliers.
4. Sustainability
The coronavirus pandemic has changed the world as we know it, but one change that hasn't been all bad has been increasing focus on building reliable and sustainable supply chains. This change, Tony believes, represents a great opportunity for all of us to build better supply chains where we're even more focused on customer centricity, a commitment to reducing CO2 emissions, and an increasing awareness of our environmental impacts.
But of course, where there are opportunities, there are risks, and the risk with sustainability is that some companies and suppliers simply won't keep up, and will be penalised by the market as a result.
5. Natural disasters
They were always something we planned for, but now they seem to be happening with increasing frequency. Outside of the coronavirus pandemic, this year has seen the Australian bushfires, which cost the economy $100 billion dollars, as well as the California ones, which cost the US economy $10 billion.
And there is no sign that these disasters will let up in 2021. In fact, the frequency and severity of storms, floods and bushfires is expected to increase, representing a very real risk for suppliers and businesses alike.
2020 has been an extremely challenging year with many unexpected risks. But as the business environment we operate in gets more complex, so do the risks associated with it. Although the five categories of risks detailed above will feature in 2021, what is more likely is that the risks we face will not fall into neat categories. As Dawn Tiura, CEO of SIG, reminds us, risk events very often cascade from one risk category to the next, and can, at any one time, be strategic, compliance-related, financial, reputational or operational.
What we know for sure is that 2021 will represent a unique set of circumstances, challenges and risks for every business. But as the old adage goes, if you fail to plan, you plan to fail. Risk management planning for next year should start now.