Uncover five first-hand strategies to ensure you thrive as a cutting-edge Procurement Leader with Ian Holcroft FCIPS at Big Ideas London 2023
How can you succeed and stay ahead as a CPO in today's fast-paced business environment?
With the right tools and mindset, procurement leaders can not only survive but also thrive in their roles.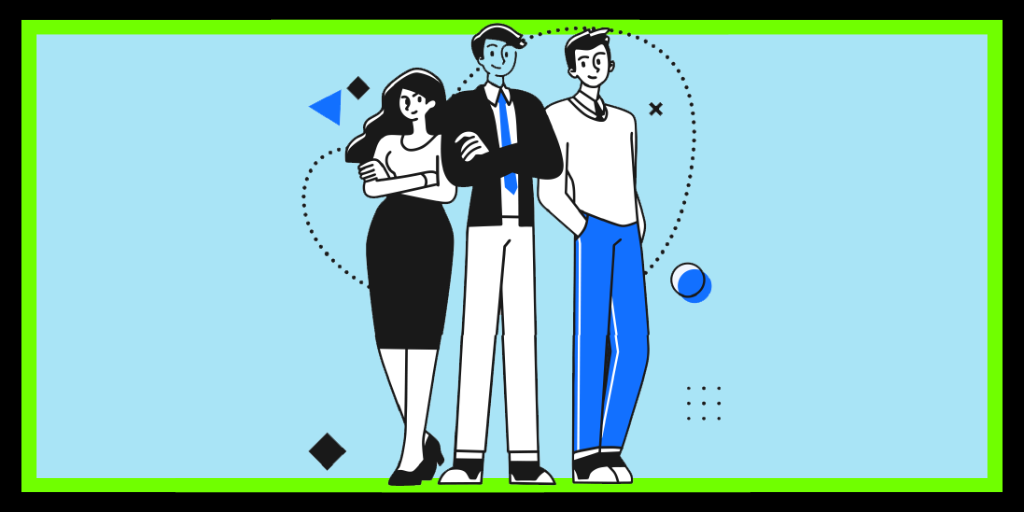 Procurement and supply chain management are complex fields that require a combination of expertise, strategy, and perseverance. Add leadership to the mix, and the challenges become even greater.
That's where J. Murphy and Sons' Procurement Director Ian Holcroft FCIPS comes in. At this year's Big Ideas Summit in London he will be sharing his first-hand experience, knowledge, and strategies for success.
Whether you're an aspiring procurement leader or an experienced professional, he will provide you with valuable insights and best practices to help you stay ahead of the game.
So, if you're ready to elevate your procurement leadership skills, you don't want to miss Big Ideas Summit London this Thursday 9 March.
At Big Ideas London 2023, Ian Holcroft FCIPS will teach you:

The importance of continuing to build your resilience – In the last few years we've all had to demonstrate resilience as we dealt with the perfect storm of unprecedented price increases from the supply chain, extended leading periods, and even product allocation. But one benefit that the perfect storm created was that procurement and supply chain was given even more visibility and importance at the top level within our organisations. And we did deliver, keeping supply going to our projects throughout all the challenges and demonstrating that resilience from the procurement team and supply chain is needed more than ever.

Why passion is key to thriving in leadership – It's about passion and drive and truly believing in what you do. We all have bad days, but I love what I do. I'm passionate about procurement and supply chain and the role that we play in the organisation. When I started all those years, it was about getting suppliers prices down and negotiating. Now we're involved in so much more. And a lot of that is down to the passion and drive of people in procurement.

How to build the strongest team around you – Teamwork and collaboration are paramount – and that is both internal and external. It is the procurement team, the wider business team, especially your peers and key stakeholders and also the supply chain who are crucial in the delivery of our projects. Get the best possible team around you. And that is not so you can have an easy time. It simply allows you to do more, spend time on recruiting wisely and continually developing your team. You should also always know who your top talent is and have a clear plan on how you are going to develop them. Because in a world where we need to do more with less, the quicker you can develop people, the better. That way, your team can deal with the day-to-day issues and you can spend time influencing other stakeholders in the business.

Why you should say yes to every opportunity that comes your way – I would recommend that you take every opportunity no matter how daunting when asked, because it adds to your own experience and learning. Say yes to opportunities and enjoy the ride – as it is a great learning and development experience and can help you become a trusted advisor to the business. A position we should all be striving for.

Why you should never forget about your own mental health – We are all under increasing pressure at work and in our private lives. So it's important that we look after both ourselves, and make time for others wherever you can. I operate an open-door policy with my team, making myself available to listen to any of their worries or personal concerns, offering advice and pointing them in the right direction if I can't help. But it is just as important that we spend time concentrating on our own mental health. Whatever you enjoy doing outside work, make sure you've made time to do it, as by looking after your mental health, you are, in my opinion, capable of doing anything at work.

Stay ahead of the pack – Business and the world are ever evolving and changing. And as a CPO you need to be abreast of the future direction that your organisation is heading, and the initiatives that are key to the business. Your stakeholder relationships are key in this. The one piece of advice I would give is that as a CPO you should always keep close to the pitch and not spend all your time in the stands. In other words, one of the real challenges we all face is as you move up the career ladder, one of the real challenges that we all face is that you get further away from the day-to-day activities of the business. The pitch is where the business makes its money.
With more than 30 years working in Procurement and Supply Chain across the United Kingdom and Australia, alongside achieving Fellowship status with CIPS in 2017, Ian Holcroft knows a thing or two about what it takes to thrive – and in turn ensure the teams around you thrive – as a Procurement leader.
Want to hear more from Ian Holcroft FCIPS about thriving as a procurement leader? He'll be part of our Big Ideas Summit London, taking over Soho Hotel on March 9. Tickets are on sale now.