Three leadership lessons men can learn from women
It's 2023, and in the last year alone, women have made huge strides when it comes to equality. In one example last year, New York became the latest state in the US to enshrine pay transparency into law: all employers now have to list salary ranges in their job advertisements, meaning that no one is left to wonder what they're 'worth'.
Of course, progress is unfortunately not a sign that the fight for gender equality can now be declared over. Unfortunately, as of 2021, there is still a comparatively huge gender pay gap between men and women.
According to a recent CIPS/Hays report, women in procurement earn, on average, 17% less than their male colleagues.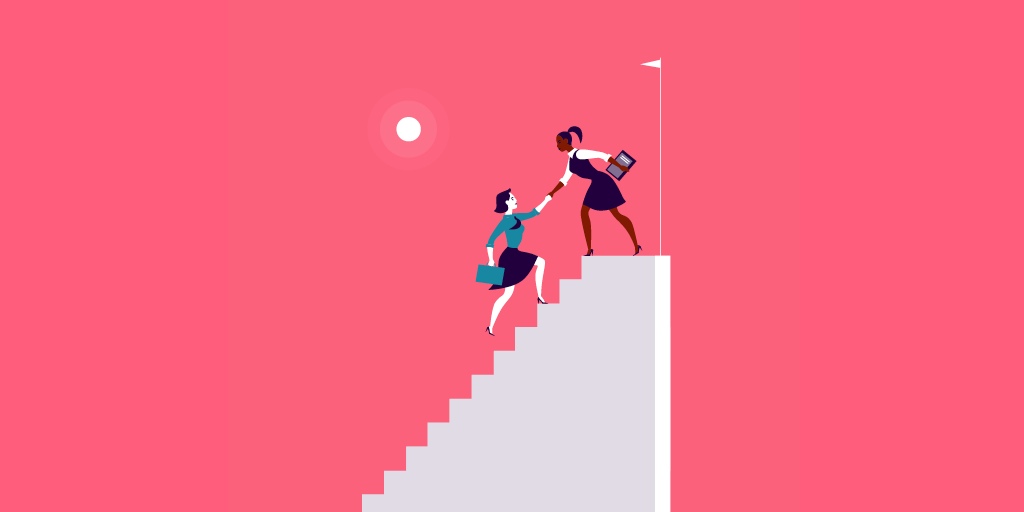 Much has been made over the years as to why this is, but one of the ensuing myths is that if more women were competent leaders (with the assumption that the stereotypical leader is a man), there would, quite simply, be more women in leadership and women would be paid more.
However, recent eye-opening research has revealed that the problem might not be that there aren't enough competent women, but that we need better ways to assess leadership performance that aren't based on broad-sweeping gender stereotypes.
With that in mind, the question is not what can female leaders learn from their male colleagues, but instead – what can be learnt from female leaders?
Here's three essential leadership lessons:
1. Put your people first
Within any given group of leaders, there are men and women who have traits more typically associated with a 'male' leader.
But there is also the opposite: men and women who have traits more typically associated with a 'female' leader.
In general, a trait associated with many male leaders is that they are more motivated by power, status and individual accomplishment. This, in turn, means that some are more interested in leadership as a career destination, rather than leading with a key focus on arguably the most important aspect of leading – managing people.
Inspiring a team and looking after their best interests is clearly an important aspect of any leadership role: it's impossible to foster a high-performing team if you care about yourself more than them.
This is one area where men stand to learn a lot from their female colleagues, who are, on average, more focused on nurturing and helping those around them.
2. Be aware of your limitations
When it comes to leadership and career success, one characteristic that is important is confidence.
It's important to be confident, but it's also important not to be too confident: overconfident people often lack self-awareness about where they need to improve, and hence miss important career development opportunities.
Also, no one likes an arrogant colleague.
Much has been made of women and their need to be less insecure, especially to overcome imposter syndrome.
However, what is often not said is how important knowing your own limits actually is, as it enables you to have an awareness of how others see you and what you might be able to improve.
Here's another important leadership quality that men can learn from women: taking your confidence down a notch can actually make you a much better leader.
3. Be more of an emotional leader
Another enduring (but incorrect) stereotype about female leaders is that they lead with 'too much emotion', and are not 'rational' enough.
However, looking at the type of leadership that is needed, one could argue that the opposite is necessary.
Leading through change and uncertain times requires more empathy and emotion than ever before, and this is something that female leaders typically do well.
By and large, they are able to lead in a more inspiring way, helping their people to understand the meaning and purpose behind the work they do, and helping their team become more engaged and productive as a result.
This style of leadership is the exact opposite of the 'command and control' leadership that has long been associated with male leaders. And it's yet another important leadership lesson that men can learn from women.
What other leadership qualities do you think that male procurement leaders can learn from their female colleagues? What other inspiring qualities would you like to see in your leaders in general? Let us know in the comments below.
Ready to take ownership of your career and get the visibility you deserve? Learn more about our 2023 BRAVO Women in Leadership Programme and register today.
Find more Women In Procurement & Supply Chain news, insights, and best practises at Procurious.com.