The career lie we tell the next generation –and why we need to stop
Looking to build a successful procurement team? Then put the old job descriptions in the trash and stop telling the same old career lie.
It's time to hire diversity and start building the future buyers that procurement needs.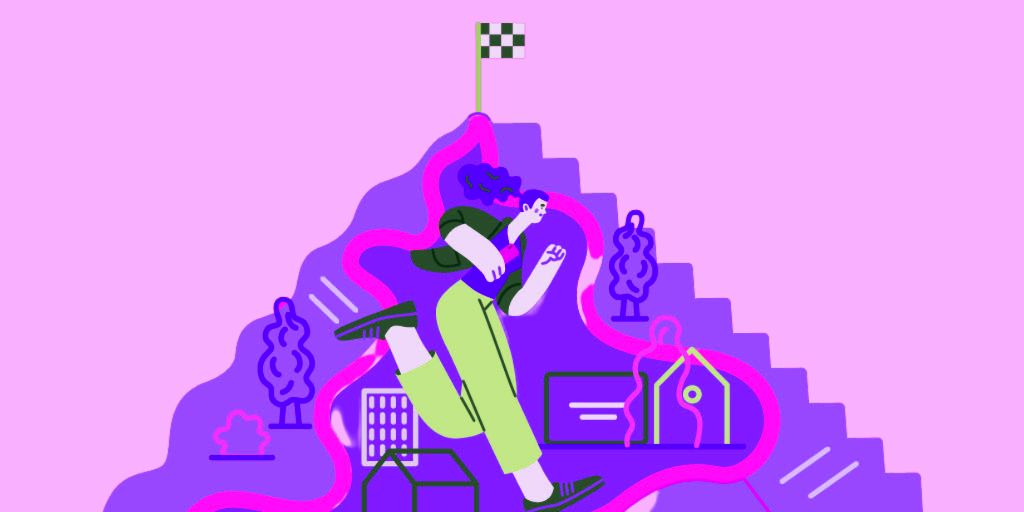 ---
Did you struggle to get into procurement? What steps did you have to take to get to where you are now? Did you have to "do your time" and churn through multiple tenders before you were deemed worthy enough?
The industry is changing, and yet a large number of organisations are still applying a blanket, one-size-fits-all approach to hiring and training new procurement pros.
This needs to change.
The traditional path into procurement
Many procurement pros have entered procurement through a well-trodden path.
The typical procurement journey often starts with an entry-level position that requires the newbie procurement pro to work their way up.
If the newbie is transitioning careers or just starting out, the entry point is always the same: the bottom of the ladder.
Traditionally many procurement pros are taught to focus on the technical aspects of the end-to-end cycle of procurement, and through this path many learn to become generalists.
The traditional approach helps procurement newbies gain a wide base of knowledge and skills in different areas and different categories or industries. The traditional approach suits many people as they learn while they find their niche, strengths, specialties, and areas of interest.
Where tradition lets us down
When the traditional path is the only route into procurement and is the only accepted learning framework, we risk missing out on people who have transferable and unique skillsets.
As a profession, we risk forcing square pegs into round holes.
Why is it that people that are new to procurement (whether fresh out of school/uni or transitioning mid-career) are forced to learn by trudging through tender after tender? Management often refers to "toughening people up", "getting battle scars" and "runs on the board".
Just because a procurement professional is young or new to the sector doesn't mean their previous experience or unique skills should be left at the door.
Their skills should be explored and applied to their strengths – maybe it's the strategy and policy work that no one else wants to do, or analysing tail spend to figure out where the spend leaks are.
We must think differently
The world has changed and there are a few things that are here to stay:
The new ways of working: remote working vs being in the office and the popular hybrid model
The great resignation which has seen a large volume of employees leaving their jobs
Gen Z entering the workforce and augmenting workplaces to suit their values
Procurement is generally held in higher esteem than it once was
Procurement functions are becoming more mature
When we look at these factors, how does the traditional entry path into procurement stack up? It doesn't.
Hire for the current role, not the past
Hiring managers must think differently about what they need in their team and what each job requires.
Does it really need 10+ years in procurement with MCIPS or equivalent? The number of times I did not apply for jobs in the early years, only to find out that they don't take that bit seriously or it's "just an HR requirement for the job band".
Let's be bold and accurate in what we really need: the industry is at an all time low with a large skills shortage.
If we keep fishing in the same pool of people we're never going to grow and we'll just keep hiring the same people.
Times have changed; we need new skills in the industry to be fit for purpose in the future.
What does career success look like?
There are three simple things that organisations can do to set their procurement team up for future career success.
1. Get the team structure right
There needs to be roles within the team that have a particular focus but aren't overly technical and are located throughout the team hierarchy from junior to senior.
Examples include:
Entry-level positions: Procurement Co-ordinator or Team Administrator
Mid-level: Policy Adviser or Business Analyst
Senior-level: Principal Adviser
These roles enable skills to be brought in from different industries, experiences, and world views.
In the past I've hired my local barista, the sommelier from a local restaurant, the make-up counter person, and a salesperson from a tech store who sold me a bunch of warranties that I didn't need.
For mid-level roles I've hired Policy Advisers, Sales & Marketing experts, and a Sustainability expert.
2. Think about the types of skills you need
We need to make sure we are deliberate about the types of skills we need to grow in the profession and what the team might be missing.
For example, look for a mix of creative people and analysts. Diversity is the magic sauce for team success, and diversity can come in many forms.
3. What is the value that the procurement team provides?
Be clear about the value the procurement team provides and hire for this.
A core theme, vision, or value can help zero in when recruiting.
In many teams I've worked in, the core theme is "customer service". At the end of the day that's what this profession is about: the ability to build relationships and influence. The technical stuff can be taught.
In procurement there are some technical and specialist roles but we apply the same standard for entry to every role – why?
Don't wait for hiring managers to change their way of thinking
If you're on the other side of the fence trying to get into procurement then don't wait for hiring managers to change their thinking.
There are things you can do to be more deliberate about how you apply for jobs and what jobs you will apply for. Back yourself.
Know your strengths and values
Know your top skill areas
Be deliberate about your personal brand
Don't be afraid to be targeted about what jobs you seek e.g. public vs private or a particular industry. We don't all have to be generalists.
The bots are coming!
When the bots inevitably take over and the end-to-end process is fully automated in every organisation – who will be left in the procurement team and what skills will be required?
Will we need 10 expert tender analysts, the only person that knows the password to the spreadsheet that runs all evaluations, or will we need 10 people that can get out there and sell procurement, the solutions, the challenges and the changes we're seeking?
Procurement pros, what advice would you give the next generation? Let us know in the comments below!
This article was originally published on May 3, 2022
Find more Career Development news, insights, and best practises at Procurious.com
---