When it comes to getting the most out of your budgets, it's not enough to just minimise your spend any more. The best approach may actually be trying not to spend any money at all – an anachronism to any procurement professional.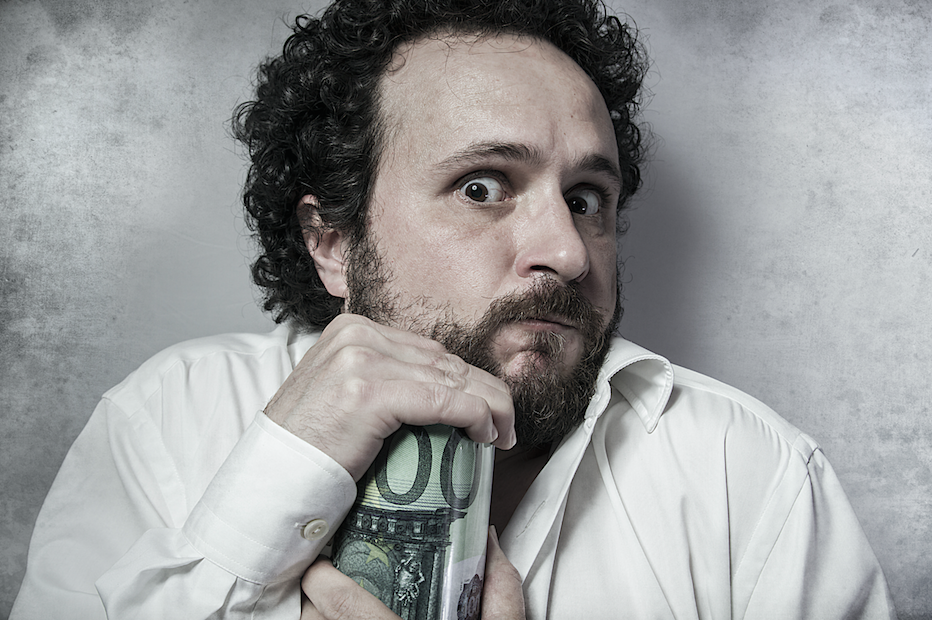 It was the great philosopher, Ronan Keating, who once sang of procurement, "You spend it best, when you spend nothing at all…". This may be a gross exaggeration (sorry, Ronan!) but even if the words aren't necessarily true, the sentiment is. Particularly for procurement professionals in the current age. 
We've talked ad nauseam about the 'B' word (no, not Brexit, the other one), about the issue of budgets (or lack thereof) in the public sector. Not only are budgets shrinking, but for many public bodies it's become a matter of prioritisation of spending, which is opening up a whole new can of worms.
In Scotland between 2013-14 and 2017-18, revenue funding from the Scottish Government for Councils fell by 7.1%, compared to the overall decrease of 1.8% for the Scottish Government itself. Surprisingly, for 2018-19, funding has actually increased by 0.3%.
However, due to the nature of the services being delivered by many Local Authorities, there are still substantial budget holes to be filled. Maintaining, and improving, public services is only the start. In most cases it's about delivering the same, and often a greater number of, services and all the new 'one-off' projects that are becoming prevalent, while managing the same, or smaller, budgets.
In light of this, professionals have to invest wisely to help future savings targets. It becomes a matter of not only saving at the bottom line, but working hard to add value at the top line.
Essentially what procurement is trying to do is to squeeze every penny – just maybe not like this…
Spend to Save
So what are procurement doing in the short-term, or what could they be doing better? One thing that procurement might want to consider is the concept of spend to save. It might seem a bit backwards, but it's a concept that can work. Let's put this all in context with an example we will all recognise and be able to relate to.
Unless you are working for the most progressive organisation in the world, you probably don't have the latest IT hardware or software in your office. And, as much as you go on about day after day, you realise that this is unlikely to change in the near future. After all, the outlay on new IT equipment looks like a really expensive investment when looking at the bottom line figure.
And who wants to be the Local Authority on the front page of the paper spending, say, £1 million on new IT when services are being cut, or Council tax is being increased?
But consider the total cost implications. How much is being spent on maintaining legacy systems? Are browsers and software even supported anymore? And how much time are employees losing to logging in in the morning, programmes hanging or browsers not supporting key websites and applications?
Consider the time it takes to complete a simple task like creating a spreadsheet, or uploading documents to a web-based portal. It's hard to quantify how much time this takes over a day, but if this is a repetitive task then that time can start to add up. Lower productivity, lower efficiency and unhappy staff – all as a result of poor IT.
Then consider the efficiencies you could find with better hardware and software. You can give employees the option to work more flexibly and could potentially reduce the onward costs of contracts such as printing, annual maintenance and support services
All of a sudden, that £1 million investment doesn't seem so big any more…
Don't Spend…to Save
But if making that outlay is a step too far for your organisation, then what you might need to do is to step all the way back to the beginning. After all, the best saving procurement can make is to not spend any money in the first place. Obvious and not exactly revolutionary, but still a solid strategy when it comes to spend management.
How do we do it? It requires a strong will to say no and probably a fair amount of senior management buy-in and support. After all, you'll be saying no to clients and end users and it's nice to know that your managers and heads of department have your back if it's taken above your head.
What it boils down to is separating the wants from the needs, the nice to haves from the must haves. It's a process procurement can lead on, but it needs support from all stakeholders to make it work. At the outset procurement can create and manage a User Intelligence Group (UIG) within the organisation, getting all the necessary people in the same room to thrash out the details and scope of requirements.
This not only makes the process more efficient (and saves time and resources), but gives everyone an equal say, a chance to have their voice heard and, at very least, no chance to say they weren't consulted! From this you can get your baseline specification and then engage with the market to assess the feasibility and see what goods or services are out there that could do the job for you.
And finally, to link us all the way back to the beginning, you still have the power to not spend if you don't think the solution is fit for purpose. Because if procurement are going to be the gatekeeper for the organisation's spend, we should have the power to close the gate before the horse bolts once in a while. Don't you think?
I'd love to hear your thoughts on this article and the series of articles on the challenges facing public sector procurement in 2019. Leave your comments below, or get in touch directly, I'm always happy to chat!