7 Ways to Thank Your Procurement Network
Want to make people in your network feel valued and respected? Then find the right way to say thank you.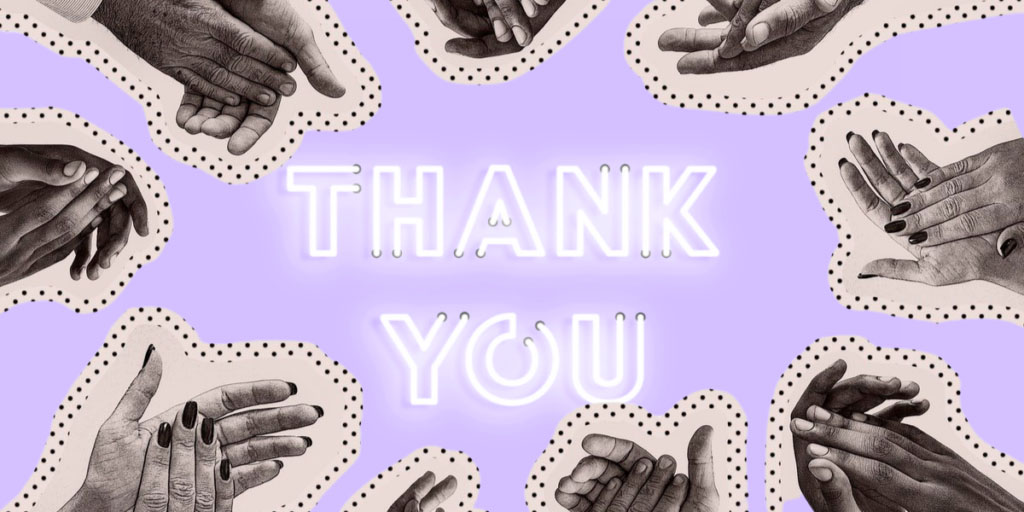 ---
We're all taught from a young age that saying "thank you" is important. We say it to people when they give us something, do us a favour or help us out with something tricky. Saying thank you is a great, easy way to make people feel valued for their help or contribution. It doesn't take much for us to do it, but leaves a lasting impression.
In business the people we're thanking are usually members of our team or suppliers for tasks they pick up, help with getting orders in on time, or with the seemingly endless list of tasks involved in a procurement process. In our extended networks, we frequently say thank you for help in sharing our content, promoting great events or taking an active interest in our professional development.
The importance of networks
Procurious is all about making sure that global procurement professionals have a platform to build their networks, meet like-minded individuals and make connections that can be truly career changing or defining. Having a strong network is key for your personal and professional development and it's something that you need to continuously work on to develop and maintain.
From Procurious' own Tania Seary and her founding vision for the company, to globally-renowned procurement superstar, Dawn Tiura, you don't need to look far to see great examples of how a good network boost your career, help build a successful company and make the profession better by sharing best practice and your hard-earned knowledge.
Top CPOs frequently talk about the importance of their network for learning and sharing new ideas, even at a time where face-to-face meetings are much rarer. Knowing you have a network to rely on can make a huge difference in uncertain times, where supporting and helping each other has become more important than ever. And yes, that means your suppliers too!
Which brings us back to how we make sure our network gets the thanks and gratitude it deserves. Frequently in business thank yous can come across as impersonal, trite or insincere. How many times have you received a 'thank you' email that you give a cursory read over and then hit delete? It's all fine and well, but it can feel a bit cold or generic.
So how do you say thank you in a genuine and meaningful way to your network, and make sure they feel as valued as you want them to?
1. Send a handwritten note
Let's face it, who doesn't love getting mail, especially in the digital age? The same rules apply to this medium as it would do if it were a digital message. Your note should be personalised rather than a generic boilerplate message, including something personal to your interaction with them – for example, a detail about a conversation you have had or interests you have in common.
And make sure you thank the person for something specific they have helped you with!
2. Pick up the phone
Like the handwritten note, this is a great way in the digital age to add a personal touch to a thank you. Pick up the phone and give someone a call for a short chat – you're not expecting this to last more than five minutes. If you don't manage to get hold of them, try leaving a message, but do try and call them back later. The person will appreciate the fact that you're thinking of them.
3. Stay engaged
Most of us have huge digital networks and are guilty of linking with someone, sending a couple of messages and then dropping out of sight. Digital or in person, this is a huge networking no-no and actually does more to undermine than strengthen your network with more connections.
Try to keep your core network small enough to allow you to engage with all your connections and keep them engaged with you. Follow up on previous conversations and stay engaged, rather than just connecting when you need something. Your network will thank you for it!
4. Send a small gift
Gift giving can be a tricky business and you should always be mindful of company gifts and expenses policies. The last thing you want to do is cause embarrassment for the recipient. If you can give a gift, make it personal to the person receiving it by going beyond the standard chocolates and wine option. It's probably better to avoid giving alcohol unless you know the person well enough.
Definitely avoid giving tat or gifts with your company logo emblazoned on it. It's a thank you, not a marketing opportunity!
5. Connect or introduce them
What better way to say thank you to someone who has helped you out than returning the favour? Consider your network and see if there are people in it who you could link together to assist with future development, career opportunities or even help with a tricky problem at work.
This is a great way to pay back, or even pay forward, favours and help you have received. Referrals can make a huge difference for people and the personal touch means they are more likely to be picked up. Plus, it has the added benefit of strengthening your network too.
6. Share, mention, retweet
While hand-written notes and phone calls are great, there is still value in a thank you through digital channels. Going through LinkedIn or Twitter or other platforms and sharing, retweeting or mentioning people is a quick, but effective, way to thank someone.
You can still add the personal touch by looking through someone's original content and actively looking for a post about something they are passionate about sharing. Make sure you comment rather than just clicking share, and try to mention the person so others can find them too.
7. Social media endorsement
Going beyond the sharing and retweeting, you can do an endorsement or recommendation of someone on social media too. LinkedIn allows you to endorse someone for their skills and there is plenty of scope to write a recommendation on this and other social media channels too. If they have written a book or do a podcast, write a review for them. This helps with their ranking on the site and can open up a new audience for them.
Want more advice for building strong relationships with your network and employees? Have a read of this!