10 ways to level up your Supplier Relationship Management in 2023
Supplier Relationship Management models are outdated, it's time they were updated to include the supplier's voice. Procurement teams of the future are focusing on creating a supplier-centric model within their relationships.
Read on for our top 10 tips for how to get started in the New Year.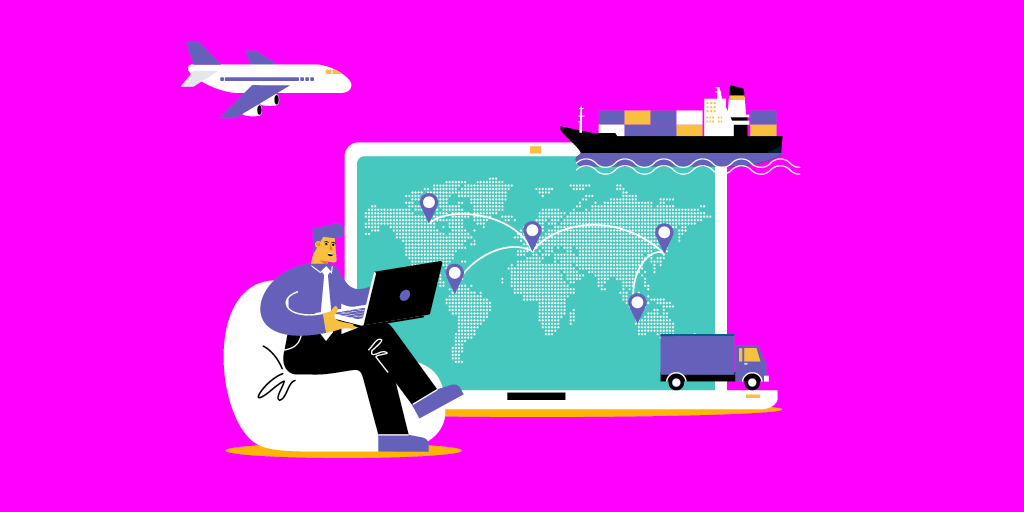 In Procurement, the term Supplier Relationship Management (SRM) refers to how organisations approach the management, relationships, and communication with their suppliers.
It is increasingly becoming one of the leading soft skills required by modern procurement professionals.
What is Supplier Relationship Management?
CIPS highlight the core activities that are required of procurers for effective SRM:
Assess suppliers capability to meet the contractual needs
Measure supplier performance
Work with suppliers to identify challenges and identify improvements and innovation
Have a deliberate and tailored communication plans
Ensure relevant reporting mechanisms are in place and fit for purpose
Supplier Relationship Management is favoured by organisations as it is viewed as a mechanism to:
Hold preferred status with the supplier: resulting in prioritisation during times of peak demand, or ability to negotiate competitive pricing
Collaboration: leading to alternatives of supply, specification variances, improvement opportunities, inventory reduction etc.
Technology: ability to utlise suppliers' systems or ability to integrate suppliers into the buyers system. Gaining real-time access to data or being able to input reporting into the system directly.
Market intel: good relationships with suppliers often mean they will share information and advances in technology, methodologies or supply trends
In order to have a consistent approach to Supplier Relationship Management across multiple vendors and suppliers, it is common for organisations to have an SRM framework. The framework usually consists of various segmentation models. tools, templates, and agreed approaches to SRM.
It is the creation of the SRM approach that is due for an overhaul.
Traditional Supplier Relationship Management models are outdated
Supplier Relationship Management models vary and come in all shapes and sizes. There are technology solutions and companies that will help procurement functions with SRM. Most teams I have worked in run SRM off excel spreadsheets and word documents, it may not be pretty but it works!
Some of the traditional models used for segmentation and analysis are:
Traditional processes in Supplier Relationship Management are one sided
The traditional process undertaken by procurement teams to create the Supplier Relationship Management framework is to run your suppliers through the models listed above.
The great thing about these models is they force you to focus on, not only the strategic high-spend suppliers but also, any suppliers that may not impact the bottom line but are critical to the operation of your business.
In other words these processes don't just focus on spend as an indicator of importance.
Once this process is complete you would generally run a communications model over the top to determine how you might engage with your suppliers and how often.
Ta-da! Traditional SRM segmentation and framework is complete.
What is the drawback to the traditional SRM model?
The downside to the old ways is that everything is conducted in a vacuum and is completely looked after internally.
The actual management of the supplier(s) is also required to be driven by an internal resource dedicated and committed to following through on the actions.
Apart from the odd system prompt or calendar reminder, there is usually nothing tangible or consequential that would occur if it wasn't completed.
The contract is often set up so that the supplier will deliver the specified goods and services, if the quarterly meeting doesn't go ahead, or if the continuous improvement register is not implemented, then the world doesn't end.
What is missing from the SRM toolbox?
While the traditional approach to creating an SRM toolbox makes sense from the perspective of protecting commercially sensitive information, it shouldn't mean that the supplier is completely left out of the equation.
The Supplier Relationship Management framework could still be created in the same way, but the process needs to take into account the supplier's ecosystem.
Procurement needs to focus less on managing a relationship and more on how they will meaningfully participate in it. It needs to be a two-way street.
SRM needs a supplier-centric lens applied to it if it is to hold relevance in the future.
Take your Supplier Relationship Management to the next level and become supplier-centric
The SRM process would be more meaningful if the supplier perspective was also taken into consideration.
When plotting suppliers on a graph, procurement teams will think of the supplier's own supply chain but usually only to identify an alternate supply source in case of failure. The objective of the Supplier Relationship Management exercise always comes back to the buyer.
Suppliers have a wealth of knowledge and we need them, suppliers are able to help with:
Materials shortages and solutions
Diversity and Inclusivity
Labour shortages in the supply chain
Brexit / other economic and geopolitical events
Zero carbon initiatives
ESG initiatives
Managing and identifying risk
The list goes on
What does a supplier-centric SRM model look like?
What if the Supplier Relationship Management models took into account things like:
Supplier location
Supplier's core product vs emerging
Supply chain complexities or issues
How the buyer is viewed by the supplier
Alignment to organisational or project goals or specific policies
This would enable communications, surveys, assessments, and supplier performance reporting to be tailored and right-sized.
10 ways your Supplier Relationship Management model can be more supplier-centric
Consider longer tender response times when the market is constrained
Involve the supply market at the early planning stage
Share with your suppliers where you view them (without disclosing competitor information)
Ask for their ideas on how you can improve as an organisation
Check-in regularly what they see as a quick win improvement
Get real about innovation. If you want innovation then the organisation needs to be in a position to actually consider it when it's tabled. If you're not really sure about it, then don't ask for it.
Understand what their business model is, their resourcing levels, and what you ask them to do with the time you are paying for
Streamline administrative tasks
Respect time. Don't meet for meetings sake but do consider the value that meaningful collaboration can bring. Ask the suppliers to help write the agenda for all meetings.
Right size it. If it's a tactical category and a supplier that doesn't need a lot of meetings then don't meet. But it is still wise to check in with the supplier to ensure they are happy with this. They may be a low spend tactical purchase for you but you could be their biggest customer, what opportunities are there for them to leverage their knowledge and grow their services? Do you really know everything they provide?
Find more Supplier Relationship Management news, insights, and best practises at Procurious.com.
---