Supplier Motivation, A Key Component of Supplier Management
Motivate your suppliers rather than merely manage them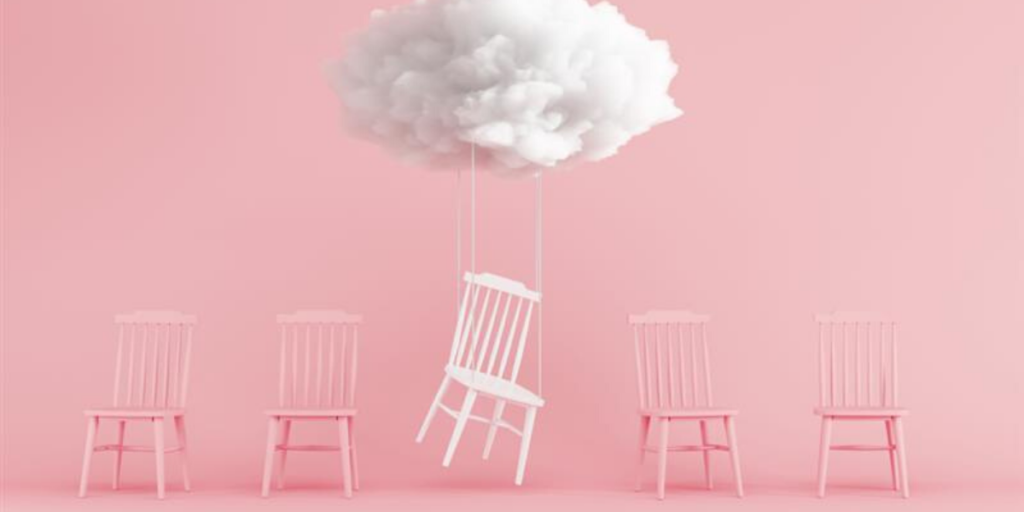 ---
As we have already seen in a former blog, enterprises often fail at maximizing the value of collaborating with smaller companies. Convinced that their sizes and brands will attract suppliers anyway, they entrench themselves behind the gates of rigid procurement processes. They miss the huge opportunity of co-innovating with these businesses, especially startups, by failing to take a differentiated approach. This multi-channel strategy tailored to suppliers' capabilities is what differentiates best-in-class from a peer group as a report from The Hackett Group reveals.
On the other hand, let us not forget a wise piece of advice from Procurement Management expert, Natacha Trehan, in her keynote last year at Ivalua NOW – every customer wants to collaborate with the best suppliers, which means that, eventually, the supplier chooses who they want to work with. This translates into a powerful lesson learned for Procurement: motivate your suppliers rather than merely manage them.
This is a method medium-size companies have already integrated in their supplier innovation strategy.
I was lucky to attend an inspirational presentation on the subject by Virginie Favray, Urgo Healthcare's CPO, at a Procurement roundtable event, before the lockdown. Urgo is a leading international healthcare group which specializes in advanced wound care and self-care. Their €640m turnover qualifies them as a medium-size company, especially if you compare them to pharmaceutical giant Sanofi with its €35b revenue.
Even taking a cautious approach to comparing figures, I cannot help but notice that Urgo's revenue growth rate is more than double some of its larger peers. Is a strong supplier innovation strategy the key to additional growth points? It certainly contributes and we will dig into Urgo's methodology.
This methodology was new to most Procurement peers attending due to both its philosophy and the way it translated into concrete actions.
When it comes to the philosophy, Urgo decided to play a different tune compared to its larger peers. They cannot leverage the massive spend volumes that the pharmaceutical giants can. Additionally, if their brand awareness is strong in France, it has limited traction on international markets. That is why, the group fully plays the trust card.
How do you build such an asset and how does it turn into better innovation?
It all starts with building up a transparent relationship. What are they transparent about? They share Urgo's business strategy, how it drives Procurement objectives and finally how strategic suppliers are valuable stakeholders of it. As I have often highlighted, there is a prerequisite for that to happen: Procurement practitioners must enlarge their focus to embrace the full strategy of their company, which often they do not. At Urgo, they do.
Establishing trust in a relationship is a safe place to start. However, it will not last long if no long-term relationship management is applied. This is something Urgo has perfectly understood. As most Procurement organizations do, they evaluate their suppliers. Nevertheless, they do not satisfy themselves with this one-way view. In fact, they ask suppliers to assess Procurement too. Due to this 360-degree assessment, their relationship trust index reaches high scores. The postulate here is that detecting and solving inevitable business frictions on a regular basis allows a healthier relationship on the long run.
In order to turn this healthy relationship into a thriving partnership, they have developed a supplier award program which recognizes suppliers' efforts. In the HR realm, expressing gratitude is widely acknowledged as a powerful means to foster motivation. Why would it be different for suppliers? Each year, Urgo acknowledges three suppliers for direct and for indirect spend. They are rewarded with a "best supplier of the year" certificate, some Urgo products and a personal note from the CPO.
Once such a favorable environment has been set up, initiatives aiming at capturing co-innovation with suppliers can be implemented. Urgo employs a wide range of tools to do so.
First, they have a suggestion box concept for suppliers to submit. This is a method that is proving more and more efficient to boost innovation according to procurement consulting group AgileBuyer. On Urgo's suggestion form, suppliers may recommend new products or improvements to existing ones. They must be as specific as possible about their idea (investment cost, timeline, potential savings…). If the idea generates savings, these are shared between Urgo and the supplier. Buyers receive about a thousand forms per year and commit themselves to responding in a reasonable period of time.
Second, every two years they organize a supplier-buyer speed dating event, focused on indirect spend. As a result of these encounters based on a specific theme, two or three new processes are designed. For example, last year's topic was about digital marketing. They created a commercial through a crowdsourcing process instead of using traditional communication agencies. Indeed, some preparation is necessary before this innovation event: fifty new suppliers were sourced and only ten were selected for speed dating.
Third, they have an annual two-day innovation workshop which mixes stakeholders from Urgo as well as direct suppliers and even tier 2 and tier 3 suppliers. These workshops focus on specific topics that are prepared ahead to get the most of this workshop. Last year, sixty concepts emerged from the discussions which eventually shortlisted into three projects.
Finally, buyers also spend time on their strategic suppliers' premises. This is not to discuss day to day operations or business or pain points but rather serve as a vehicle to discuss long term strategy, find synergies in situ and foster innovation ideas.
Obviously, this is not an approach you can replicate with every supplier you work with. This is why, Urgo applies a supplier attractivity matrix which identifies the partnerships they really want to nurture. Only strategic suppliers are part of this matrix. A supplier becomes strategic when it ranks high in a wide range of criteria: margin level, market share, supply chain criticality, procurement annual review score, ethics and innovation rating. Suppliers are then positioned against a second axis: the maturity of the relationship with Urgo. Combining these two filters brings to focus the suppliers that are core to the business and which innovation proposals can truly be beneficial.
All these are smart and actionable ideas which can easily be replicated into any large enterprise. Let's get started!