Succeeding in the New Virtual Reality of Recruitment
More and more of the recruitment process is being handled by technology. But even as processes are streamlined, hiring managers need to ensure they focus on the people they are trying to bring into the organization, and using the technology to enhance the process.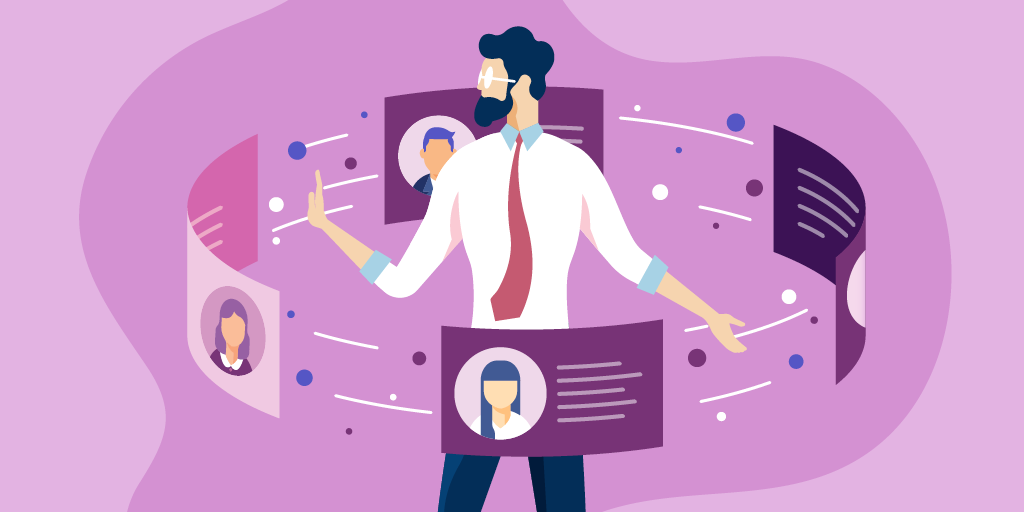 In things I never thought would happen in my lifetime, working through a pandemic is probably towards the top of that list. And, like many of you, I didn't think we would still be dealing with it almost 2 years after it first started. Most of us pivoted, quickly, to adjust systems and processes to accommodate people working in different locations, or figure out how to successfully recruit without bringing candidates into our offices. We switched to video interviews, virtual office tours and figured out other ways to attract candidates without meeting in person.
Even before the pandemic, many organizations were looking for ways to streamline their recruitment process. And now, many countries are seeing low unemployment and rising minimum wages, which are giving candidates more and more choices of what work they want to do and where they want to do it.
We are also seeing a reduced reluctance for new employees willing to leave a bad situation. With that in mind, we need to be sure we have a concise, transparent recruitment process to help candidates get a clear picture of what it's like to work for your organization. That way candidates enter your selection process with open eyes and ears to what you have to offer.
How, then, do you ensure you have all this, and yet retain a robust process that delivers what the organization wants and needs? Here are my top four tips for you to improve your hiring process in this new virtual reality.
1. Clear job posts
Take time to engage the hiring leaders in understanding what they are seeking in the role, beyond the job description. What sets their position apart from other companies or even other departments? Get them to share what it takes to be successful, what it's like to be a part of their team, what their leadership style is like. You want to be able to share a full picture of what life is like.
Tomilyn Richards, Talent Acquisition Manager at ESCO suggests "relooking at what we truly need in the job and what we are willing to hire for vs train for to get quality matches". Create virtual tours of your department that can be shared with candidates. Share short videos of your staff talking about what it's like to work there. Candidates want to hear from your employees, not just the hiring leader or the recruiter.
Share your salary information. You will need to make this decision as an organization as you need to determine exactly what you will share – minimum, the full range, or something in between. As the minimum wage continues to rise, you need to make that information as easy as possible for potential employees to find.
2. Speed up the process
Organizations can no longer drag out a hiring process and invite everyone to participate in an interview. It's not possible any longer to hide your process from your candidates. No one is asking you to not do your due diligence in selection, but we can no longer allow hiring managers to ask for "just one more" candidate.
Ensure you are engaging candidates each step of the way so they know what to expect and when to expect to hear from you. Candidates have lots of choices and you don't want to be left stranded because someone else moved quicker. Candidate experience is more important than ever and candidates will wait for you if they know what to expect.
Review your processes and ensure all parts of your process are necessary. Each step should provide value to the candidate and hiring manager. Anything that does not provide value should be eliminated.
3. Engage hiring leaders
Hiring leaders need to be engaged and active in the process, more than just reviewing and interviewing candidates. If you are a hiring leader, talk to the recruiters about the process and ensure you understand the full cycle. Each part of the process builds upon the last, and delays in one will have a knock-on effect.
Feedback on candidates is critical to keeping the process moving and is important both internally and for the candidates. There's no need to keep a candidate 'warm' just in case your purple unicorn candidate doesn't show up. If you have an applicant tracking system, use those tools to allow hiring managers to share feedback on candidates. Provide guidance to the hiring leaders on how to use the system and what feedback is useful.
And one major hint – 'not a cultural fit' is no longer an acceptable answer.
4. Virtual Everything
Josh Rock, Talent Acquisition Manager at Nuss Truck Group, argued for, "modifying past practices to nearly virtual everything. Virtual vs in-person interviews. Comfort of offering without having candidates step foot on grounds. Virtual onboarding and orientation."
It hasn't been easy, especially if you traditionally included demonstrations or other hands-on parts in your process. Things that can be have been moved to video or virtual, and others that couldn't have been eliminated. But remember, even in the new virtual reality, each part of your process should add value. Don't add in a step because you have 'cool new technology' you want to try out. Use the technology for sure, but to facilitate sharing information on knowledge, skills and abilities, both that the candidate brings, and what the organization sees as necessary to be successful.
It has certainly been a challenge to move to a new world and way of working, doing more and more of our processes virtually. Recruiters have engaged with and invested in more technology, but cannot afford to forget the human touch. Regardless of any tools you use, it's important to remember that those involved in the process are human beings.
As Chris Hadley, Human Resources Director, reminded us, "take the time to have human-to-human conversations, not recruiter to candidate." And in our new virtual world, it's something we need to bear in mind more than ever.