9 ideas to reduce costs using Supplier Relationship Management
At a time when costs need reduction but healthy supplier relationships are paramount, here are 9 ways to reduce costs using Supplier Relationship Management.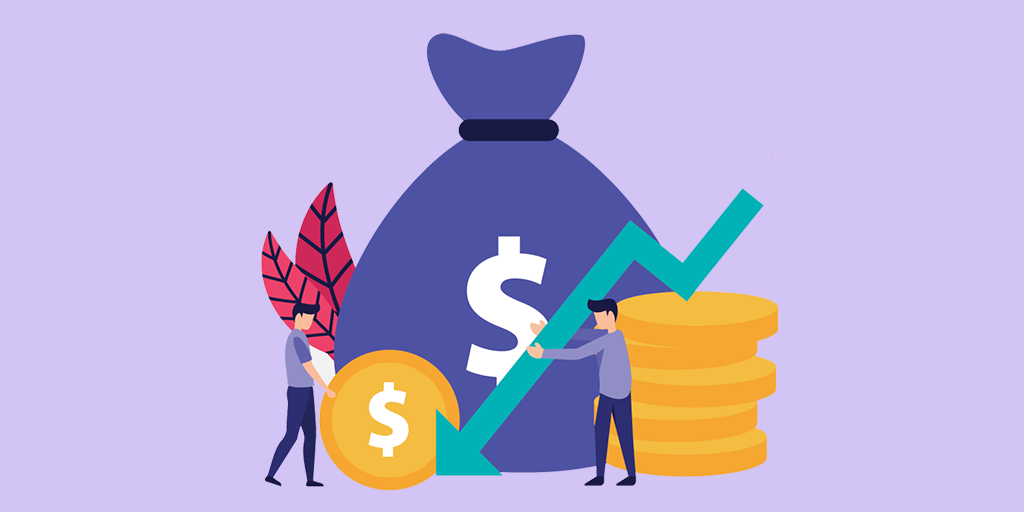 ---
There isn't a procurement pro on the planet right now who isn't looking at ways to reduce costs. But this comes at the end of a year where we've all been sorely reminded that strong supplier relationships are paramount. Especially during a crisis.
Common practice is to look at procurement categories with large amounts of spend and start searching for ways to reduce that spend. One of the more routine approaches is to run an RFP – inviting incumbent suppliers along with potential new partners to help drive competition for your business, with the end-goal to ultimately reduce cost.
But, what if your cost base has already bottomed out? What if you are buying a good or service that is difficult to come by, thereby putting the power in the suppliers' hands? How are you able to reduce your spend in a category where all the signs are pointing to a cost increase?
In order to answer these questions, we must start at the beginning by looking at Supplier Relationship Management.
What is Supplier Relationship Management (SRM)?
Supplier relationship management is the discipline of strategically planning for, and managing, all interactions with third party organisations that supply goods and/or services to an organisation in order to maximise the value of those interactions.
In practice, SRM entails creating closer, more collaborative relationships with key suppliers to uncover and realise new value and reduce the risk of failure.
Getting back to the initial goal of cost savings, the question becomes 'when cost savings is a critical driver in supplier selection, how do you balance the collaborative relationship with low cost?'
The key is internal alignment between procurement and the business units.
Supply Chain leaders must be able to explain why vendors who may not be the low-cost option for reasons like customer service, on-time deliveries, payment terms, reporting, etc. are actually the best overall value option for the business.
Category leaders must be able to explain how new suppliers versus incumbent suppliers will impact the company. There are too many cases where the grass appears to be greener on the other side. Sometimes, by selecting a low cost, new supplier, operational differences get lost in the shuffle and the transition becomes a disaster.
Why is Supplier Management important?
In simple terms, it creates a competitive advantage. Whether you are the procurement or the supply chain leader for your organisation, having a strong supplier management system will maximise cost-reduction opportunities, value driven services, and overall systematic efficiencies, which otherwise would not be achieved.
Make supplier relationships a priority
A critical component to any company's success is their ability to maintain strong working relationships with their suppliers and vendors.
Supplier relationship managers should always look to avoid complacency. You should never be satisfied with the idea of "if it's not broke, don't fix it", instead always be on the lookout for opportunities to improve the relationship, streamline processes or procedures, or change costing models. Supplier relationship managers should always be looking to challenge the status quo.
Another key to strong supplier relationships is to open the lines of communication and not be afraid to ask the question, "what can we be doing better?"
Here are some quick ideas for how you, as a customer to your key suppliers, can help enhance your relationship and make those suppliers want to compete for your business.
7 ways to improve your Supplier Relationship Management
Keep trust and loyalty front of mind – always treat your suppliers as more than just vendors
Improve technology and automation
Adhere to payment terms
Develop communication plans
Differentiate between price and value
Have a dedicated Supplier Relationship Manager (SRM)
Ensure internal alignment between Procurement and Supply Chain Category leaders
Putting Supplier Relationship Management to practice
Now let's look at a specific category – supply chain and logistics – and see how we can apply some of this thinking.
How to become a 'Shipper of Choice' within your supply chain and logistics network
Logistics spend often plays a key role in a company's effort to reduce costs. Logistics spend can be a substantial percentage of accounts payable, at both the direct and indirect categories.
When looking to reduce spend in shipping, taking the low-cost approach can potentially cause more headaches than the savings are worth.
What are some key goals of the shipper?
Avoid Disruption
On-Time Delivery
Low Cost
Damage Free
What are some key goals of a carrier?
Finding the right shipper
A carrier has a valuable commodity, and finding the best shipper to partner with to utilise that commodity is very important for maintaining a good operating ratio.
There is a finite amount of space within the global logistics network. What would make a carrier want to move your products versus someone elses?
Prior to any cost negotiations, a shipper should be looking for ways to make their freight something a carrier wants in their network. They will fight for your business because they value you as a partner, and vice versa.
What can a shipper do to ensure carriers will want their freight?
Effectively label freight
Safely and adequately package freight
Provide accurate descriptions of the freight
Use standardised dimensions when possible
Use quality pallets
Provide ample lead-time when possible
Be flexible on your end while remaining consistent in your process
Provide a clean, safe and overall attractive driver facility
Achieve supply chain savings: Cost reduction negotiations
Once the proper groundwork has been laid and a solid foundation is in place, the relationship developed between a procurement and supply chain organisation and its suppliers is now, finally, ready to discuss cost optimisation.
By going through the Supplier Relationship Management process, you are now well equipped to conduct cost negotiations.
Here's 9 talking points to reduce costs and build the relationship with your suppliers:
Contract length
Reduced future cost increases with caps
Better discounts or incentive tiers
Rebates
Volume Thresholds
Delivery Costs
Payment Terms
Ancillary Charges
Everything Else (Better reporting, more transparency, communication plan)
One of the keys to entering these negotiations is to come to the table prepared to discuss these types of cost savings opportunities.
If your main goal is to just hammer down the unit price, then there's a good chance your supplier will not be overly receptive to that approach.
Listen, collaborate, compromise and develop a partnership that will ultimately be a win-win for all those involved.
Supplier Relationship Management is KEY!
Top suppliers are always looking to do business with companies who value the partnership and are willing to make improvements in order to make the relationship smooth and efficient.
This type of partnership will lead to your suppliers offering the best possible discounts and pricing and give you the peace of mind that you are getting the most out of your supplier.
Supplier Relationship Management is key to developing a long-term PARTNERSHIP with your key vendors!
This article was originally published on October 21, 2020.
Find more Supplier Relationship Management news, insights, and best practises at Procurious.com.
---