Are professional associations helping to close the gender pay gap?
Greater focus has helped make progress, albeit slow, in closing the gender pay gap. Could Procurement's professional associations be doing more to help?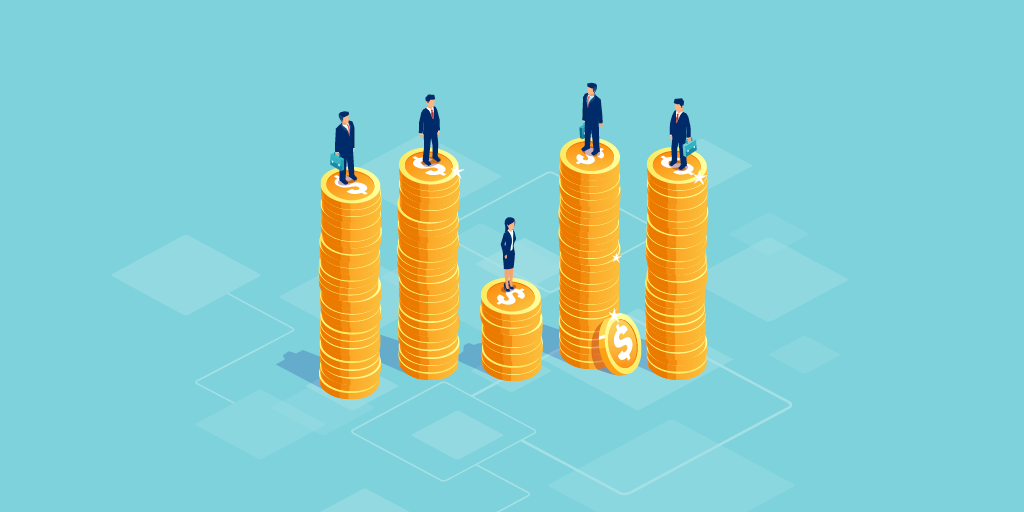 ---
Does your company have a gender pay gap issue? How about your home country? Either way, in 2022 we can all agree that any gender pay gap shouldn't exist.
And yet, according to the World Economic Forum's 'Global Gender Gap Report 2022', it will take, at current rates, 132 years to completely close the overall gender gap, including Economic Participation and Opportunity, relating to salaries and remuneration. Progress had been made up to 2020, but this was halted due to the COVID-19 pandemic and other global crises.
When it comes to the gender pay gap specifically, countries have a long way to go to reach parity. As of 2020 only 11 of the 29 OECD countries had a pay gap less than 10%. (Belgium was the top performer with a pay gap of 3.79%, with South Korea sat in last place at 31.5%.)
Unfortunately, in the subsequent 12 months, the pay gap widened in several countries, including the UK. The Office for National Statistics (ONS) reported that the UK's pay gap increased 14.9% to 15.4%, with significant differences still appearing in some traditionally male-dominated industries such as construction (24%) and finance and insurance (12%).
So where does Procurement sit? Are we making progress as a profession? Well it's certainly a case of both yes and no.
Procurement's parity challenge
As a profession, Procurement is yet to reach a state of gender pay equality. According to the CIPS and Hays Procurement Salary Guide 2022 (United Kingdom), the gender pay gap in procurement in the UK is a whopping 26%.
Survey results show the gaps smallest at Operational (3%) and Professional (6%) levels, but wider gaps remain the more senior the position. This is reflected not only in the number of women in senior positions, but also in the considerable salary differences that exist. This is particularly bad in the Private Sector where the gap has been reported around 32%.
Procurement in the UK also doesn't compare favourably to countries and regions around the world (stats from CIPS' Procurement Salary Guide 2022; 2021 figures in brackets):
Australia: 6% (17%)
Sub-Saharan Africa: 7% (1%)
North America: 13% (15%)
Europe: 14% (57%)
MENA: 18% (30%)
New Zealand: 28% (no figure)
South Africa: 28% (35%)
In the surveyed regions, the best progress narrowing the gap has been made in Europe, though it's in Australia that the gap is smallest. And despite positive signs in many regions, there are just as many where limited progress is being made and it's clear there is significant work still to do.
Providing a more rounded offering
ISM carries out similar surveys of its own members annually, and the results from both Associations paint a similar picture, with the gender pay gap being far higher than it could, or should, be.
However, the fight against inequality goes further than just reporting on the current situation. Professional Associations need to be able to provide resources that can be used by organisations to inform new processes and procedures. In this sense, CIPS seems to be doing a more rounded job.
The Institute has an area of its website dedicated to Equality, Diversity and Inclusion, including a major section on Gender Equality. This details the expectations the Institute has of procurement professionals and organisations worldwide on how they should approach this both internally and externally. Disappointingly, the same cannot be said for ISM, with few links to information, programs or knowledge sharing on gender equality and the gender pay gap.
Could collaboration be the answer?
Could it be that, in this case, the two very different, and entirely separate, approaches of CIPS and ISM are hindering procurement's efforts to close the gender pay gap? Even though they exist as two separate entities, both Institutes have a collective responsibility to lead on driving change on an issue that has wide-ranging implications around the world.
Both organisations can bring significant influence and power to bear on members and their organisations to make changes and close the pay gap. After seeing the impact collaboration initiatives like the Sustainable Procurement Pledge have had in changing processes and building thought leadership, could a collaboration between CIPS and ISM be the answer?
There is huge scope for a joint pledge or charter to be created and championed by these Institutes, providing something solid for individuals and organisations to sign up to and help them hold themselves, their stakeholders and their supply chains to account.
It has the potential to be a game-changing activity. All that is needed now is for one of the Associations to take the first step to make this a reality. The ball is firmly in their court.
How much support do you feel you've had? Join our Women In Procurement group to keep abreast of the latest developments and keep the conversation going with likeminded women in Procurement.
Find more Women In Procurement & Supply Chain news, insights, and best practises at Procurious.com.
---
Read more at Prourious.com: