Procuring Diversity: How Gender Equality Can Benefit Your Company
How does your organisation stack up in the Gender Equality stakes? And how can it be achieved?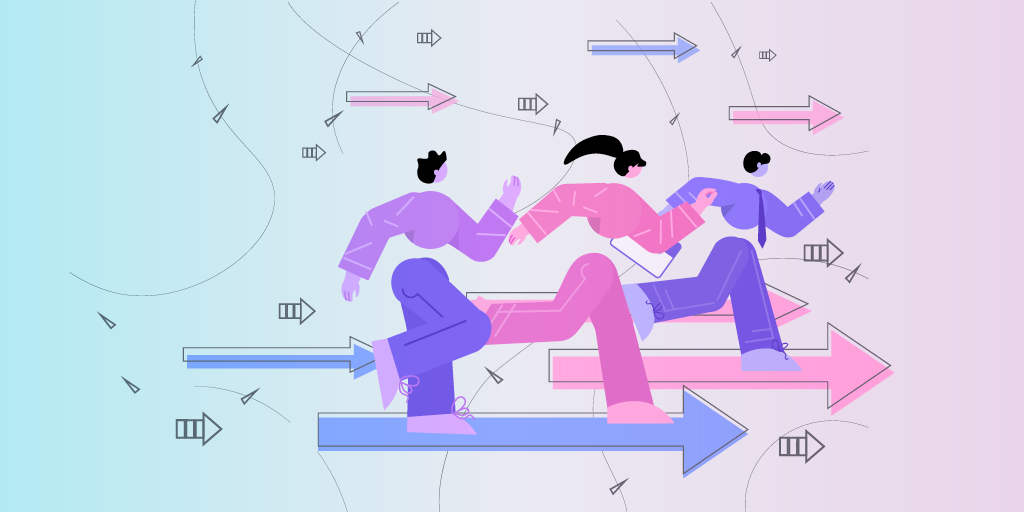 ---
So many procurement teams today are focused on being a supplier of choice for women and building up a pipeline of talented females to take on senior roles. But what does it all mean and how do we get to that utopia of gender equality?
Gender equality means that people of all genders have equal rights, opportunities and responsibilities to pursue their lifestyle choices and career paths they want without discrimination. It also means a whole host of benefits for your organisation, immediately and in the long-term. It's also (finally!) a necessary consideration in the modern workplace – especially in light of the Great Resignation – where workers will simply choose another workplace if yours fails to keep abreast of developing standards.
Why is gender equality important for procurement teams?
Prioritising gender equality comes with many advantages not just for procurement teams, but also in the communities we live in. According to Oxfam, gender inequality comes at a massive cost to women in developing countries of $9 trillion a year. The countries who prioritise gender equality will not only benefit from increased economic growth, but also help to eliminate violence against women and girls. From a workforce point-of-view, a report from the Council on Foreign Relations found that closing the gender gap could add $28 trillion to the global GDP.
There are many pros to incorporating gender equality into your function, and thus your organisation. Research from Catalyst has found that companies who are gender-equal benefit both male and female employees. Not only will your team produce higher quality work, but also create a happier and healthier work environment, thus reducing staff turnover while increasing productivity.
Women in particular benefit from procurement teams incorporating gender equality as it enables them to progress in the industry. The European Institute for Gender Equality found that gender-responsive public procurement from a European Union context can contribute to inclusive and sustainable growth. In the report, it found that GRPP could contribute to an increase in GDP per capita of between 6.1 to 9.6% by 2050.
The biggest benefit of your function prioritising gender equality is that it provides a better quality of life for your team members. It means that men are able to have a better work/life balance while women have more purpose and fulfilment with their working lives. Companies need to make both their employees and applicants aware that flexible working is available to them in their procurement and supply chain position. By making it clear in the job description that you are offering flexible working, it will improve the perception of your parent company when it comes to recruiting new talent.
While there are many pros to incorporating gender equality in your procurement team, we've whittled it down to just a few.
Including different viewpoints and perspectives
Having a mixture of men and women means you will benefit from a variety of viewpoints and experiences. Not only can such perspectives provide opportunities for your company to innovate and be creative, they can set the standard for challenging common gender stereotypes. Analysis from the Harvard Business Review found that women outscored men on nearly all leadership skills capabilities that make an excellent leader from an average or poor one. The two areas where men outperformed women in terms of leadership skills were technical expertise and developing strategic perspective.
Accessing a bigger talent pool
Procurement teams comprising little-to-no-women are missing an opportunity to tap into the talents and abilities that they can bring to the company. Accessing this talent pool can make a significant difference to your parent company's productivity and its bottom line.
Beyond your immediate team, expand your supplier base to include organisations run by women. Supporting their enterprise in this way will mean greater supplier diversity for you and further opportunities for those suppliers. Also, setting such a standard of diversity will influence broader standards within the organisation as a whole – and, as awareness of this standard spreads, the workforce as a whole.
Training and Promotion
Providing training programmes for both men and women is a great way of increasing gender equality. You can vary the training programmes, depending on the skills you want to cover, whether that's around buying from women-led supply chains or negotiation strategies. Analysis from TheKnowledgeAcademy found that almost one-fifth (18%) of employers are more likely to sponsor on-the-job training for a man over a woman. This is down to the type of training that's offered to each gender in the workplace. Men were more likely to undergo training that would help them become better managers and leaders, while women are offered courses on equality and diversity.
Procurement teams that are transparent about the salaries of jobs they're advertising have already taken a great step toward achieving gender equality. Removing the gender pay gap can ensure that female procurement professionals are paid a wage commensurate with their standard of work and equal to their male counterparts. Doing so also effectively provides greater career progression opportunities for women, which will ultimately help to boost their numbers in positions of leadership.
Female procurement professionals who are looking to supercharge their procurement career can do so through our BRAVO Women in Procurement Program. Procurious has a wide variety of training events, masterclasses and programs for you to choose from. You can sign up for one of our masterclasses or programs via our event calendar.
If you're looking to network with other female procurement professionals, you can do so through our Women In Procurement and Supply Chain Group. It's an opportunity for you to meet up with other women who work in the profession, as well as share relevant issues around women in procurement.
Senior procurement professionals, what steps did you take to implement gender equality within the business you work for? Share your experiences of how you dealt with gender inequality within your company and how you made your supply chain more diverse and inclusive.