Procurement Pros: Make Like Lady Gaga
If your procurement job is making you feel like you're stuck in a Bad Romance you need to make like Lady Gaga! Embracing collaboration will have you on The Edge of Glory in no time!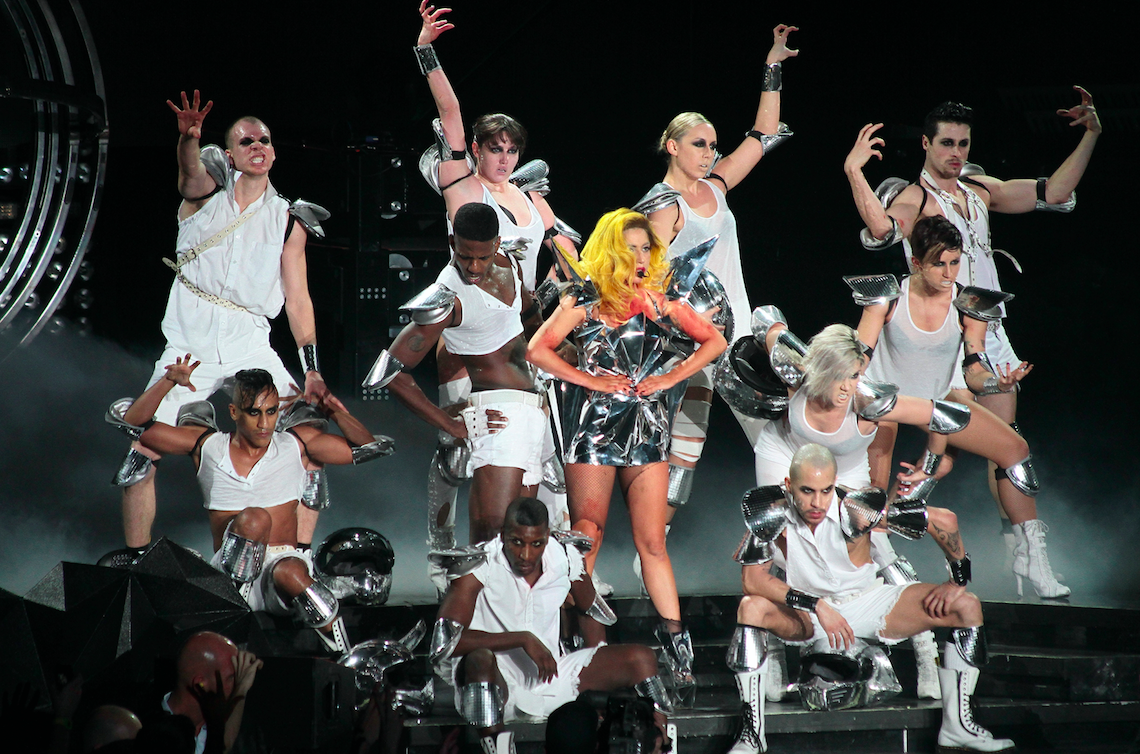 Matteo Chinellato/Shutterstock.com
When you think of great, inspiring role models for the procurement profession, pop-music superstar Lady Gaga might not be the first person who springs to mind. But just hear us out… (if you can get the tune to Poker Face out of your head!)
At last week's Ivalua NOW conference in London, Peter Smith, Managing Director – Spend Matters UK/Europe argued that Lady Gaga is the perfect model for CPOs and procurement leaders across the globe, and not just because of her wildly catchy tunes!
Rolling Stones vs Lady Gaga
Flashback to the 1960s/70s and imagine you're Mick Jagger going out on tour with the rest of the Rolling Stones, Peter proposes. You're part of a pretty small team. You might be playing the biggest venues and drawing in the biggest crowds but you're out there on stage with only your bandmates and perhaps a small supporting crew.
Fast forward to the noughties and Lady Gaga is ruling the music scene, and under very different circumstances. A global Lady Gaga tour might recruit hundreds of people. There'll be choreographers, dancers, backing singers, caterers, tech team, musicians, management, merchandise sellers…the list is endless.
A one-woman show is actually a team effort, a collaboration, with the star herself at its helm. She's the leader, the strategist who must pull everyone together, in true gig economy style, to deliver the spectacular that's expected of her.
If we look at the American music charts today, over 50 per cent of the top ten entries are collaborations and, in the UK Top 10, 7 entries are collaborations.
Artists have realised that 2 + 2 can equal 5.
Procurement needs to start thinking this way. Think about how Lady Gaga puts on her show. Think about how collaboration can deliver real value for your team and the wider organisation. By bringing together the suppliers, the engineers, the solution providers and the data experts, procurement can deliver a whole lot more.
Every industry is being shaped by digitisation and the rapid change in today's world. Given that new sources of risk and competition are emerging all the time procurement needs every hand on deck!
Improving the bottom line with collaboration
Hemant Gupta, CFO & Head Commercial, Legal & Secretarial Blackberrys knows a thing or two about the benefits of collaboration.
Blackberrys, now a leading menswear brand in India has endured its fair share of supply chain struggles in recent years.
Hemant admits, during his keynote at Ivalua Now, that sourcing has been "a very tricky subject for Blackberrys" and their efforts to drive margin improvement and competitive advantage has been a journey.
Only a few years ago, Blackberrys still employed very traditional methods of sourcing. They had no visibility, no transparency and no way of maintaining a centralised system for their data. "Searching the vendor database for sourcing to look at our historic pricing was not possible."
"The consumer is not brand-loyal any more. They just want the best price, which is increasing demands on the retailer – our discounting has increased by 25 per cent. As CFO I need to improve the bottom line and improve our sourcing process."
"cost cutting is no longer the solution to sustainable profitability, the key to success is finding creative ways to optimize it" he asserted.
With the help of Ivalua, Blackberrys were able to start their transformation journey, which did face some resistance from employees at first. "People are always skeptical about new processes so collaboration is key," Hemant explained.
But within a couple of years Blackberrys data started to improve with the involvement of internal customers and they began to automate some processes. They had improved control and transparency and benefited from lower risk and increased efficiency.
4 tips to make your sourcing transformation a success
Hemant shared his key learnings from Blackberrys' sourcing transformation journey.
1. Challenge status quo
It's human nature to think whatever we are doing, we are doing it right. You have to train yourself to change that.
2. Collaboration is key
Resistance to change is normal but you need 100 per cent commitment from leadership and strong champion. You also need to ensure you're pulling all of your procurement resources – teamwork is dream work!
3. Identified -> Realised savings!
It's imperative to follow through post sourcing processes.
4. Make it a lifestyle
eSourcing is not just about saving cost but cost avoidance and transparency – compliance.
Ivalua Now, The Voice of Procurement is coming to Paris on 29th March and New York on 17th May. Find out more here.