How to Decode Procurement Job Postings
Crack the code of procurement job postings to get the position you want!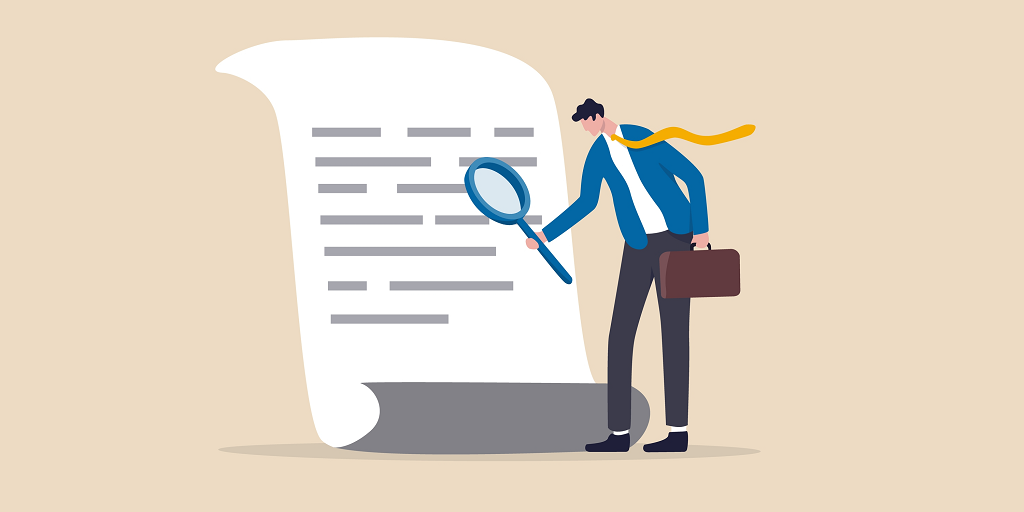 ---
Are you ready to participate in the Great Resignation or reset your procurement career? You're scouring job listings, looking for the secret sauce that will elevate you past the automated resume reader and get to a live person for an interview.
If you're wondering if procurement has a positive career outlook or if it's a dead-end job, you can look at other posts. No doubt, getting hired in any office-type position can be a challenge right now. Despite pressures to perform, only 21% of procurement leaders have seen headcount increase on their team, according to the Procurement Under Pressure report.
Reading a job posting can be like parsing the Rosetta Stone for clues to an arcane language. You have to crack the code to understand what hiring managers really want.
Read Between the Lines
Looking at jobs with a higher title and salary can help you understand what you need to do to move up. Review the experience and education requirements to plan how you can gain that exposure where you're at. If you don't feel like there's room to grow, that could be a signal it's time to move on.
We'll look at some components of recent procurement job postings in the U.S., England, and Australia. We focused on positions that included salary ranges. While you may find a great position from a posting without a salary, it's a good sign of the company's respect for applicants and, hopefully, its employees.
Remember, job applications and interviews work both ways. You're interviewing the company to see if you want to work there. Companies that try to cut corners on salaries could be missing out on talent that delivers value.
Education
Interestingly, many entry-level postings did not include specific education requirements. That means you may be able to get a procurement job without a bachelor's degree. Or just about any degree will do.
A bachelor's degree becomes more common for mid-level openings. As there are few degrees with procurement in the name, a degree in a relevant field will do. Those degrees aren't usually specified, but disciplines like finance and business management are commonly accepted. Sometimes education in another discipline, like engineering or manufacturing, can open doors for you.
Senior-level posts often prefer a master's degree, with an emphasis on an MBA.
Experience
Entry-level openings may include an array of administrative duties, such as monitoring the procurement office email, customer service, and handling emergency order requests. Strong organisational skills are mentioned, but that's a requisite for the procurement field overall.
Manager-level jobs seem to require experience with specific tools like ERPs and procurement suites. Analytical positions may ask for knowledge of SQL and Python to generate custom data inquiries for analysis and strategic planning.
Senior-level jobs tend to include a minimum number of years of experience. A General Manager job could require a whole decade. A Senior Purchasing Manager would need to have 8 years of purchasing knowledge in specific areas. However, those specific areas weren't listed, so you'd have to take a guess based on the job description.
Think about how to characterise what you've accomplished in your career so far. Be as specific as possible with numbers to show your impact. If you've reduced spend in certain categories or managed a specific portfolio of suppliers, show your work.
Qualifications
One common theme for mid- and senior-level positions is professional certification, primarily from CIPS. Certifications like that are effective ways to position yourself for a position with additional leadership and skills responsibilities.
Duties
The level of the job is revealed in the scope of duties. Entry-level jobs are often individual contributors or part of a team, expected to manage projects, create reports, and handle daily procurement activities.
Mid-level jobs are more complex, requiring leadership of teams and interfacing with business partners at a strategic level. There's much more emphasis on the big picture rather than the day-to-day.
Senior-level jobs require interaction with C-suite executives and strategic leadership. The organisation will expect you to be able to ​​convert broad supply chain ideas into concrete solutions through new partnerships and innovation. At this level, you're expected to have formidable negotiating skills and a good understanding of contracts and governance.
When you see a senior-level person in action, you can often see why they have risen to that level. They are intelligent, persuasive and strategic, and communicate and work well with people above and below them.
Often, the people who get promoted aren't the best from a technical point of view. Someone who is well organised and is a master at procurement software could be overlooked. Those who rise are usually the best communicators. While some people seem to be natural at speaking, it is a skill that can be learned. Look for opportunities to present your ideas and your expertise.
Work Location
Like many office-type positions, procurement is in a bit of a flux right now. There are some postings for remote or hybrid remote openings. Read the posting thoroughly — one post on LinkedIn lately had "remote" in the headline, but the first line said it was actually full-time in-office. These are not the kind of people you want to work for.
Salary
Many postings we looked at for entry-level jobs also did not include a salary. Those that did have a salary were not truly entry-level, but perhaps lower-level management slots. Don't let the lack of a salary listing stop you from applying.
Make the Job Post Your Resume Guide
As you're applying for jobs, keep in mind that most HR departments use applicant tracking software (ATS) to sort through resumes before a person ever looks at them.
When you're ready to apply, use the job posting as your guide. Don't just click apply and send your generic resume and cover letter. Customise your application to reflect the keywords for experience and qualifications and include years of experience with the software and positions.
If the ATS doesn't see those words, your application will quickly be diverted to the don't-pursue pile. If an actual person reviews the applications, they will look for the key terms as well. You can't rely on fancy formatting or an unconventional but rewarding career path to ensure your application rises to the surface.
Use these job descriptions as inspiration to take your procurement career to the next level. May your resume pass through the robo-screener with great speed.
How's your procurement job search going? Tell us about any wild or weird postings you've seen in the comments below.