Procurement: How to Power Through Post-Pandemic Anxiety
While we know that procurement pros are made of tough stuff, the pandemic has had its effect on us all. Catherine Falalis, Founder of Content Savvy, shares her wisdom on jumping back into work while coping with feelings of anxiety.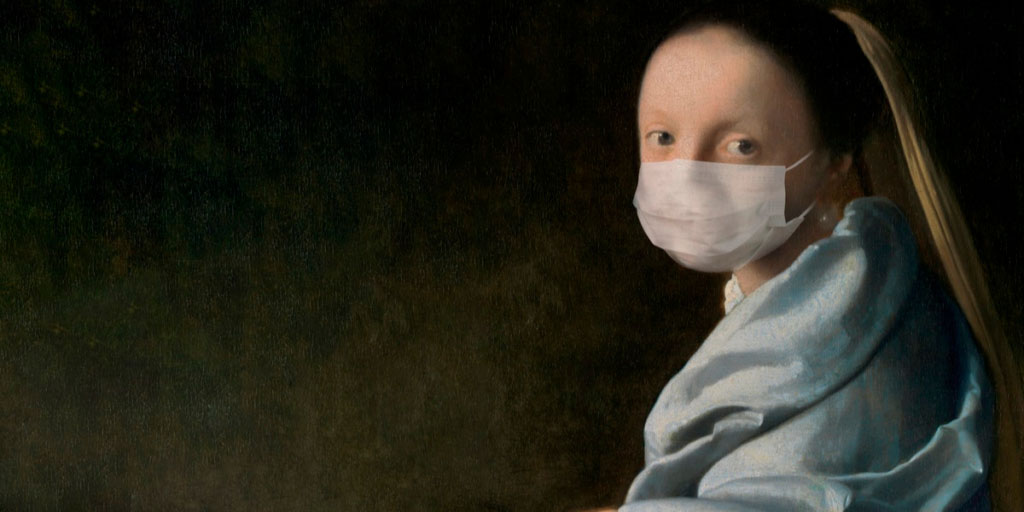 ---
Well, procurement, there's no denying we're made of tough stuff.
According to our How Now survey, which we conducted during the first peak of the COVID-19 crisis, many of the global respondents reported that counteracting supply chain disruptions caused by the pandemic was no harder than their regular day job. Only 1% of the professionals said they felt 'frozen' by the enormity of the challenge, proving that supply strategies already in place were robust.
Do you think this has changed? Before you read on, let us know our latest survey, What Next?
A similar sentiment resonated across the Asia Pacific (APAC) region, as evidenced in our Procurement's Time to Lead report, produced in collaboration with Coupa. Despite stringent lockdowns to the severe impact on imports, procurement's response within this region was quick and effective. The best teams mitigated risk, improved financial controls, built resilience, and most importantly – were instrumental to how their organisations navigated the single largest supply chain disruption ever.
Of course, such inspiring results didn't occur without dedicated hard work and the input of long hours. Eighteen months on from the start of the pandemic, it's unsurprising to hear that many professionals are finding themselves experiencing fatigue and anxiety as a result. Procurement may be strong, but we are no exception to this rule.
As an anxiety sufferer myself and founder of my own business Content Savvy AU, I understand the importance of having learning management tools – to help us cope, to avoid burnout, to lead our teams effectively, and continue to reach for our fullest potential. As the saying goes – 'you can't pour from an empty cup,' so let's delve into some of the ways you can manage your anxiety or fatigue. Whether you're returning to the workplace, continuing to work from home or adopting a hybrid set-up, there's some helpful advice here for you:
1. Re-entering the office full-time
Social anxiety woes
A 2021 study of 240 American adults revealed that social anxiety significantly increased during the COVID-19 lockdowns.
It's no wonder many professionals, as they return to the office full-time, are experiencing these new-found symptoms. Going from working remotely and autonomously to reacquainting with your new, busy work environment – not to mention, having in-person meetings with your colleagues and socially interacting during lunch breaks – will take some getting used to.
So, how to proceed? The best thing you can do for your mental health is to be open with your colleagues and management about how you're feeling. Then, put a plan in place:
Adopt a hybrid set up to begin with; for example, opting to work in the office twice a week and work remotely for the rest.
Slowly increase your working days in the office as you get more comfortable.
Use your commute time for good
Catching public transport to the office? It's often easy to pull out the laptop and start working during your commute. This is well and good from time to time, but be cautious not to overwork yourself – as this can cause overwhelm and fatigue.
Instead, plug those headphones in and listen to a guided meditation. Some breathing exercises done in the morning can equip you with the calm and confidence needed to tackle a chaotic workday ahead. Alternatively, tune in to your favourite music or podcast to de-stress and centre yourself. There are many wonderful resources to check out, including the Insight Timer app, which has over 100,000 meditations led by teachers all over the world!
Set realistic goals and deadlines
If the burnout monster is beginning to rear its ugly head, you might be feeling unmotivated, tired and resentful towards your work tasks.
While it might be tempting to push through it and continue working beyond clock off time, or to procrastinate until day turns to night – you're better off packing up for the day and heading home. There's a time and place for putting in those overtime hours and this isn't it. Leave the office at the actual time you're meant to finish and spend some time with those closest to you.
Once you establish your working boundaries, prioritise your tasks and focus on tackling only a handful of important or urgent tasks per day. Ensure you focus on these tasks to meet deadlines accordingly.
2. Continuing to work from home full-time
Isolation fears
As restrictions have eased in some parts of the world, some workplaces gave their employees the choice to either come back into the office or to continue working from home. As a result of the hybrid workplace, those working from home have expressed anxiety about missing out – on promotions, on important details for upcoming projects, or simply on socialising with their colleagues.
Some argue that a lack of casual social interaction is to the detriment of an employee who may be working at home in the shadows – out of sight, out of mind.
If you're noticing some anxiety among your colleagues, or you yourself feel forgotten about, consider a weekly Zoom session with management or your team. These sessions need not always necessarily be work-related either! Feeling isolated from your work culture is not a nice feeling, but it can be easily remedied! Try combatting it with a Friday drinks night with your team, or a daily 15-minute morning trivia quiz.
Get a good night's sleep
Having a quality night's sleep is integral when working from home in order to set healthy habits and enhance work performance.
We know, we know – staying up late to watch Netflix is a tempting prospect when you know that you don't have to wake up early for the commute to work – but this is likely causing more harm than good.
In order to avoid anxiety, fatigue and cognitive overload – set a consistent wind down schedule and try to sleep for at least 7 – 8 hours per night.
Create a dedicated space for your home office
When working from home, it can often be hard to switch off. Having a dedicated home office or work desk – away from the bedroom or recreational areas of your home – will help. This trains your brain to go into 'work mode' when entering its delegated work space, and likewise lets it know when it's time to wind down for the night.
It's also important to take breaks throughout the day.. Instead of eating lunch at your desk – get up and head outside. Phone a friend in your backyard, or take a walk around the block. Whatever gives you access to some fresh air.
Getting ahead at work while at home is achievable – check out this article from Procurious to learn how!
3. Adapting to a hybrid set up
Adjust your workflow
So you've got the best of both worlds – in office work, and remote work. How does this function best? Well, my biggest tip here is to plan your work tasks according to whether you're going to be in the office or at home.
For example, it's advisable to plan your meetings for the days you're in the office (as much as possible), so you can discuss important agendas with your colleagues face to face. Catching up on tasks or getting on top of your emails can be planned for your days at home, when you don't need to speak to your colleagues or clients as frequently.
Keep it on the cloud
Minimise anxiety by keeping everything saved on your workplace's servers. Avoid saving documents to your desktop – you risk not having access to important items on the days you're in the office.
Remember to make the most of it
Procurement may have been hit hard by the pandemic, but engagement levels have not. According to the How Now survey, nearly 62% of all respondents and 71% of younger professionals reported that their interest in procurement and supply chain had increased. Meanwhile, only 2.5% of respondents said the stressful and chaotic nature of managing supply during a pandemic caused their interest in the function to decrease.
Just as importantly, the pandemic has further cemented procurement as mission-critical to organisational success. 40% of respondents said their recommendations were solicited more than usual and 22% said they now have a seat at the executive table with input on key decisions.
For an industry that's long fought for its seat at the executive table, an unexpected benefit from the crisis is beginning to emerge: the disruption has elevated the role of procurement and supply chain. The spotlight has never been brighter!
Without compromising your own mental health and wellbeing, it is important to remember that your role as a supply chain and procurement professional is paramount to your organisation's success. Your hard work and commitment to your team and organisation can only be sustained if you are taking the time to care for yourself as well. Remember that post pandemic fatigue and anxiety is normal, and help is available.
For specific medical advice relating to anxiety, depression and fatigue – please contact your healthcare professional.
Here at Procurious, we want to know if you're OK! Let us know by taking our survey What Next?, produced in conjunction with Compleat. It'll only take a few minutes, and you'll be taking part in this year's most critical global temperature check! The future is now, so what are you waiting for?