Create Your Pathway Into Procurement
Procurement offers a stable career, but there isn't a well-trod career path. Find out what it takes to succeed in the world of procurement and purchasing.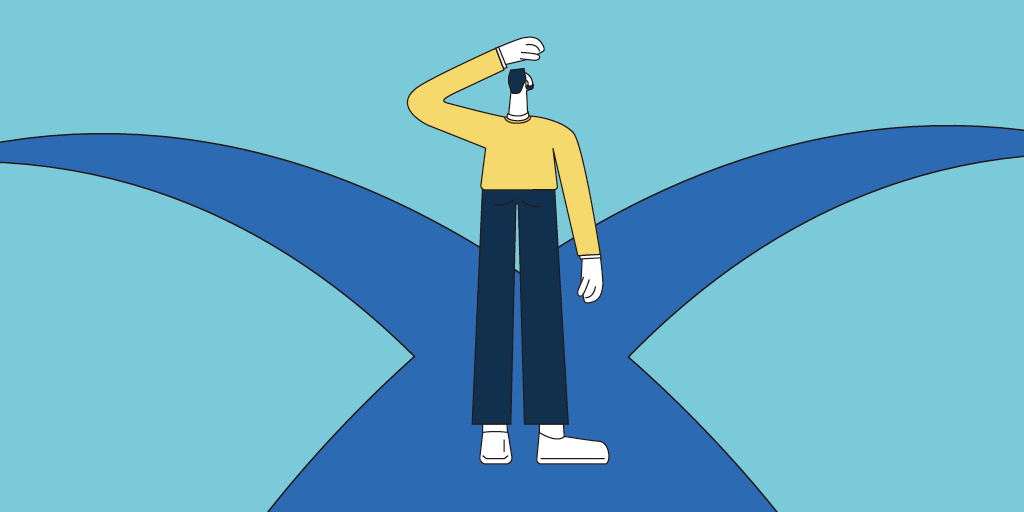 ---
Few people grow up wanting to work in procurement. As we mature, we may transition from dreaming about being a firefighter or astronaut to something more grounded, like an attorney or generic businessperson. Could procurement be your dream job?
At some point, you discover the procurement field and decide to learn more about it. If you're considering making procurement your career, you'll find that it's a cross-functional discipline where various education and experience can prepare you for success.
You're not alone in perhaps overlooking procurement until now. Research shows that about half of the people working in procurement "fell into it" while looking for a job.
That's partly due to the scarcity of undergraduate-level programs overtly designated as a procurement degree. That's where the cross-functionality comes into play. As there is no widely recognised path, you can build a career in procurement with education and experience from a wide range of backgrounds. A career in procurement rarely follows a straight line so you can chart your own course.
Here's a look at what's involved in a procurement career, what jobs are available, the education you may need, and certifications to take you to the next level.
Procurement Careers
Simply put, procurement, often known as purchasing, buys products and services for organisations. You'll find procurement activities in the public and private sectors.
Procurement agents evaluate suppliers, negotiate contracts, and review the quality of products. Managers oversee the work of lower-level employees and usually handle more complex procurement and management tasks.
Government agencies are major employers of purchasing professionals, with an emphasis on following regulations and ethical standards to avoid inappropriate supplier relations and potential conflicts of interest.
In the private sector, procurement plays a crucial role in the company's financial performance. Procurement pros do more than source goods and services at the lowest cost. They often lead supplier innovation teams and other efforts to improve the quality and cost-effectiveness of the materials a company uses for its products.
During the supply chain disruptions of the past several years, the procurement function has emerged from the shadows to become a highly valued career field. The department is often charged with establishing and monitoring a company's environmental, social, and governance (ESG) policies to ensure compliance with regulations and social justice goals.
Procurement Positions
If you're perusing job postings, you'll find a broad range of titles. While they may vary by geography and industry, you'll typically find openings for entry-level procurement job titles such as
Assistant buyer
Buyer
Purchasing agent
Purchasing clerk
Procurement characteristics
If you're unsure whether a procurement job is right for you, do a bit of self-assessment about your personality and skills. Those who succeed typically share some basic characteristics, regardless of their background. Procurement could be the right path if you are:
Analytical
Strategic
Organised
Personable
Persuasive
Goal-oriented
Practical and logical
Hard-working
Eager to learn
Resilient
Independent
Source: CIPS
Procurement Education Backgrounds
While there are a few procurement-specific degrees, many jobs are filled by those from related fields such as logistics and supply chain management. The field is open to many backgrounds, including finance, business administration, and engineering. A procurement posting could be a smart way to gain entry to a company or industry because the education doesn't have to be directly related.
Many job postings call for a bachelor's degree, usually in business, finance, supply chain, logistics, or a related field and some relevant work experience. Also, a more specialised education can position you as an expert in that area, such as agriculture, various engineering disciplines, or technology. You can influence the company's connections with critical suppliers.
Common Undergraduate Degrees for Procurement Jobs
Business Administration
Logistics and Supply Chain Management
Operations Management
Supply Chain Management
Business Analytics
Business Administration in Supply Chain Management
To learn more, check out the Chartered Institute of Procurement & Supply (CIPS) list of more than 60 institutions offering accredited degrees and programmes in procurement and supply chain management. The programs align with the CIPS accreditation path.
Overall, hiring managers are looking for a foundation in business concepts such as:
Procurement and budgeting process
Supply chain management
Pricing
Cost analysis
Data analysis
Business and finance basics
Relationship management
An associate's degree may prepare you to take on entry-level work while continuing your education. In Australia, a VET or Vocational Education Training course could be the first step on your path. Associates and VET qualifications are designed to provide work-oriented and practical skills, with less emphasis on academic topics.
If you already have a bachelor's and/or experience in another field, consider additional education. Graduate degrees allow for more specialisation in procurement and supply chain management, preparing you for more senior roles in an organisation.
Some schools offer concentrated coursework to earn purchasing-specific certifications. For example, Harper College offers a 12-hour online Procurement Certificate for those preparing to enter the field.
At Old Dominion University, you can earn a Graduate Certificate in Public Procurement and Contract Management. The University of Melbourne offers the Professional Certificate in the Supply Chain Management program.
In the UK, the Oxford College of Procurement and Supply offers certificates and diplomas in CIPS-certified courses.
Procurement Career Certifications
Certification from a recognised organisation can boost your procurement career, especially if your previous experience may seem tangential. Some organisations have stepped certification paths to grow with your career.
Dig deeper into procurement if you're looking for a career that offers continuous learning, collaboration, and room to grow. Even firefighters and astronauts need procurement pros behind them to do their jobs.