Now Is The Time To Learn Industry 4.0 Technologies
Soon, Industry 4.0 technologies will be part of EVERY supply chain…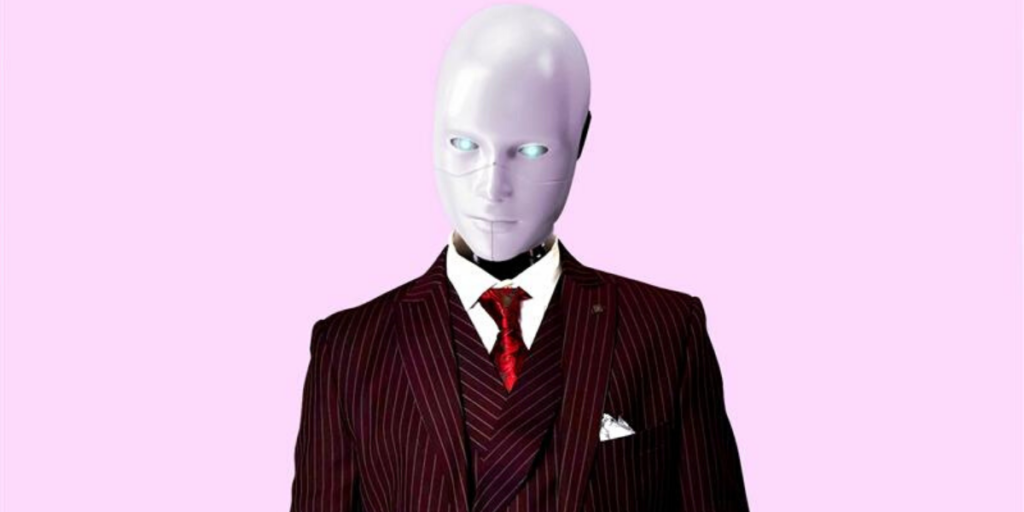 ---
You already know technology is changing the way supply chains are managed.
What you might not realise is just how soon Industry 4.0 technologies will be part of every supply chain.
Companies want better transparency, greater quality checks, and increased efficiency. That's why so many are turning facilities into "smart factories".
In fact, 68% of manufacturers have ongoing smart factory initiatives, according to Capgemini research.
One example is Bosch, which responded to the recent global health crisis by making face masks on a fully automated production line.
Who is using Industry 4.0?
Having your equipment connected to Industry 4.0 technology lets companies like Bosch react quickly to world and industry events.
That's just one benefit. But how widespread is it?
95% of companies are using at least one Industry 4.0 technology, according to research from the Chartered Institute of Procurement and Supply.
It's no longer futuristic. It's here.
But what exactly is Industry 4.0 technology in the supply chain? And how can you get your team up to speed?
What application is there for Industry 4.0 tech in supply chain?
Put simply, the fourth industrial revolution (or Industry 4.0) is a drastic change in the way things are made and distributed.
Such rapid tech advancements are triggering a digital overhaul of the supply chain. Some of these technologies include:
· Blockchain
· Artificial Intelligence (AI)
· Internet of Things (IoT)
· 5G
Here's a bit more about those technologies, and how they relate to the supply chain.
Blockchain
What it is: Blockchain is a network where people can store digital records in a shared, unchangeable way. There is one version of the truth, which helps build trust between different parties in the supply chain.
How it's used in the supply chain: Retailer Carrefour uses blockchain technology so customers can see exactly where products come from.
Carrefour's produce and meat suppliers record a product's journey from farm to store shelf using IBM's enterprise blockchain network – IBM Food Trust. That way, a customer simply scans the product QR code with their smartphone, and they can instantly learn the product's provenance.
Not only does it give Carrefour greater visibility, it even increases sales.
Artificial Intelligence (AI)
What it is: Artificial intelligence is technology that lets computers "learn" and make decisions by analysing data.
For example, Spotify analyses your music choices, compares it to other users, and combines that data to make artist suggestions based on people with similar taste.
How it's used in supply chain: Lenovo uses AI to proactively predict and mitigate supply chain disruptions. It uses the IBM Sterling Supply Chain analytics, using the famous IBM Watson system.
It's helped Lenovo find previously hidden cost savings, all the while improving productivity.
Internet of Things (IoT)
What it is: In a nutshell, Internet of Things connects physical devices to the internet. Some examples are smart watches and self-driving cars.
How it's used in supply chain: L'Oréal wanted to introduce more flexibility into its production line so it could respond faster to customer demands. Their customers expect more customisation options.
So it partnered with IBM to create a smarter factory – using a combination of sensors and cameras connected to production that let them pivot in real time.
That connectivity allows them to operate a large organisation as flexibly as a start-up. Just how flexible is it?
"We can produce the base and then choose the colour for a lipstick right at the very last moment," as Operations Chief Digital Officer Stéphane Lannuzel puts it.
5G
What it is: 5G (or fifth generation) wireless technology will make it faster and easier to connect on mobile phones. You'll be able to download videos at lightning speed, and say goodbye to awkward lags when videoconferencing. It has bigger capacity than the current 4G, meaning you can connect a lot more sensors and smart devices at once.
How it's used in supply chain: Samsung produces IoT sensors that monitor warehouse safety conditions. That data is processed with IBM analytics, alerting supervisors when equipment might need repairing or when conditions become unsafe. Since 5G is superfast and there's no lag, supervisors can act straight away.
5G matters the most when every second counts.
How can you learn Industry 4.0 technology?
All of this shiny new tech is exciting. But it won't do you much good if you don't know how to use it.
McKinsey declared 2020 the "year of re-skilling", due to the acceleration of Industry 4.0 technology.
The firm predicts that in the US, around one-third of production roles could change profoundly over the next decade. That means the way you interact with all stages of supply chain management will change as well.
So it's essential to get up to speed, and help your team prepare too.
So what's the best way to do that?
First, a skills analysis
Once you have a plan for new technology adoption, look at the skills you need to make it happen.
For example, Deloitte research into AI skills gaps found the top four in-demand AI skills are:
· AI researchers
· Software developers
· Data scientists
· Project managers
Your team may not necessarily develop AI technology, but they will certainly need to know how to use it. Once you know what skills you need, you can compile that into a skills roadmap.
Next, match skills
Do an analysis of the skills your team already possesses, then match them to the skills on your roadmap.
Hopefully there will be some overlap, but you can expect you will need to up-skill or re-skill your team – especially if your company doesn't use much Industry 4.0 technology yet.
Then comes training
Good training is a significant investment of time and money. In fact, more than a third (34%) of organisations say training costs are a barrier to digital supply chain management.
But the cost of training is far less than the cost of your company being left behind because it didn't adopt new technologies fast enough.
The right training looks different for every company. You might choose in-house, external, or even a mix.
One popular option is the IBM Sterling Supply Chain Academy. It acts as a complement to other training you offer, giving your team access to skills aligned to market demand.
Your team can learn the needed skills to:
Build smarter supply chains
Deliver on customer needs through smarter fulfillment
Reduce the cost, complexity and risk of supplier onboarding and management
Why any of this matters
Ultimately, getting up to speed on Industry 4.0 technologies is about more than transparency or agility.
Global supply chain disruption has accelerated the need to make changes towards the way people make and buy goods.
That means supply chain professionals have the opportunity (and responsibility) to use their purchasing power for good, according Professor Olinga Ta'eed, Director of the Centre for Citizenship, Enterprise & Government.
When you couple large amounts of money with positive ideology and advanced technology, Professor Ta'eed says it's the "biggest instrument to change the world."
"Let's use that money to nudge society into better ways [and] behaviour," he says.
Supply chain strategist Sheri Hinish agrees.
"Supply chain is really tied to a concept of shared responsibility," she said in an interview for SAP Ariba Live.
"Doing well, doing good, making fiscal sense of this value creation across stakeholders. There's no other domain positioned to really deliver that long-term value other than supply chain because we are truly end-to-end."
"Supply chains have the ability to save lives," she adds. "We are literally seeing this unfold before our eyes."
For more Industry 4.0 talk, join the conversation in our Supply Chain Pros group