Are we doing enough?: A non-Indigenous perspective on Indigenous Procurement
There's a certain discomfort with discussing the topic of Indigenous Procurement. A nagging doubt that I know is shared by many of my non-Indigenous colleagues working in the space. Matt Perfect, Chair of The Faculty Roundtable's Indigenous Sourcing Community, shares his thoughts and experiences.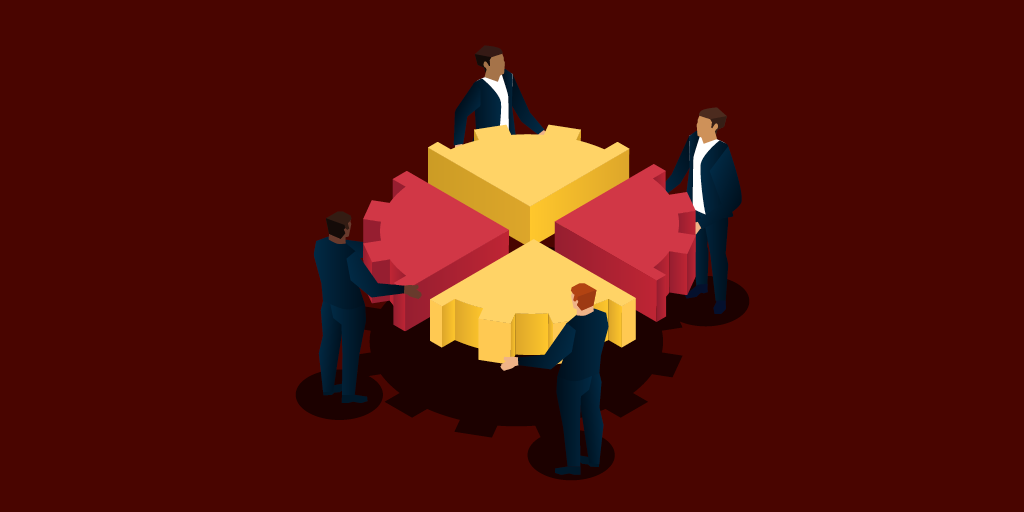 There's a certain discomfort with discussing the topic of Indigenous Procurement. A nagging doubt that I know is shared by many of my non-Indigenous colleagues working in the space.
On the one hand, we know it's no longer just a "nice-to-have" sideshow for Procurement. Many years of Federal and State Government Indigenous Procurement Policies, together with the tireless work of Supply Nation, Reconciliation Australia and other advocates have seen Indigenous Procurement become a key commitment for some of Australia's largest and most influential corporations.
This commitment has contributed to significant growth of the Indigenous Business Sector, estimated to be worth some $4.88B to the Australian economy in 2018 according to research by the Dilin Duwa Centre for Indigenous Business Leadership at the University of Melbourne.
On the other hand, the more we engage with our Indigenous colleagues in the business sector, the more we learn about the systemic disadvantages still experienced by First Nations communities and our failure as a nation to address them. Add to that our growing awareness that racism is not only alive and well in Australian society but in fact is perpetuated by silencing discussions of racism in the workplace, and we start to wonder, "Am I really a part of the solution, or just another well-intended part of the problem?".
When the team from The Faculty first approached me about chairing the Indigenous Sourcing Community for their Roundtable members, my initial reaction was that this work should be done by an Indigenous person.
"Nothing About Us Without Us" is more than just a catchy slogan. If the goal of Indigenous Procurement is greater self-determination for Indigenous Australians, then what does a pasty expat who grew up on the other side of the world have to do with it?
On further reflection, a conversation I'd had years before with a respected Indigenous business leader echoed in my mind, "If we're serious about reconciliation in this country, it's going to take blackfellas and whitefellas working together on this."
The reality is most of the people "doing" Indigenous Procurement are non-Indigenous procurement professionals like me.
In truth, it would be more accurately described as procurement from Indigenous suppliers, as there is very little else Indigenous about Indigenous Procurement.
The sterile contract law which underpins much of our work is a far cry from the rich cultural lore which has guided Indigenous relationships for tens of thousands of years. Like much of our written culture, Australian procurement has inherited the RFP (Request for Proposal) from our northern hemisphere colleagues as our tool of choice. We can only wonder how such a process might look if we reimagined it through the lens of our First Nations' oral cultures.
That said, I am encouraged by the growing number of Indigenous Australians who are finding their way into the Procurement profession, attracted by the opportunities to work with Indigenous business and culture. We must continue to work hard to dismantle the barriers that stand in their way. My hope is that the more Indigenous voices we have on our side of the table, the more Indigenous Procurement (and all Procurement, in fact) will actually be informed and influenced by Indigenous ways of knowing, being and doing.
Perhaps the word "yindyamarra" from the Wiradjuri language offers some inspiration here. It does not have a direct English equivalent but speaks more to a philosophy; a way of living with respect, giving honour, going slowly and taking responsibility.
So, how can we practise "yindyamarra" in our own work? How can we make sure that by "doing" Indigenous Procurement we are not only creating value for our organisations and our suppliers, but are doing so responsibly and respectfully? Most importantly, how can we ensure that our Indigenous Procurement activities are truly "giving honour" to First Nations people and culture?
Through my work with The Faculty Roundtable and their Indigenous Sourcing delegates, I have had the privilege of hosting some inspiring masterclasses with truly exceptional speakers.
Speakers like Dr Michelle Evans, Director of the Dilin Duwa Centre for Indigenous Business Leadership at the University of Melbourne, who talks of the "Temperature of risk around Indigenous business that still does exist and that we have heard from the reports around discrimination towards First Nations Australians".
We've all heard those comments and many of us have thought them, even if we haven't voiced them out loud. The idea that Indigenous businesses are somehow 'less than' their non-Indigenous competitors.
This is as misguided and dangerous in the boardroom as the notion that Indigenous children are less capable in the classroom. As Michelle points out, "The really key piece in that is about trust and how we build trust together. How we build that narrative about the impactfulness of Indigenous business and the innovation that comes from your business to business relationships."
Perhaps the most important lesson for any of us to take from Indigenous Procurement is the "why".
When it comes to why we do Indigenous Procurement and what the real benefits are, supplier diversity expert and author Kristal Kinsela speaks from the heart. "You live on unceded lands of sovereign people who have suffered and continue to suffer intergenerationally. I grew up in poverty. Going into business is true self-determination and through business I've been able to provide for myself and my family, and break the welfare cycle. I'm but one person. There are 800,000 Aboriginal and Torres Strait Islander People in this country, so every single business you engage will have a flow on effect to overcome disadvantage and close the gap."
Procurement is a woefully inadequate tool for communicating such deeply human experiences, but Kristal's lived experience leaves us in little doubt of the benefit. As she puts it, "You need to examine your unconscious biases and move beyond transactional relationships to truly embedded relationships with your Indigenous suppliers."
So, are we doing enough?
I suspect not. Not while we continue to view Indigenous Procurement through a deficit lens. Where we are forced to 'adjust' for what Indigenous businesses are not, rather than to fully appreciate and account for the real value that they bring to our businesses, enriching our economy and our society.
That said, for those of us who share the privilege of calling this our day job, every day is an opportunity. An opportunity to make a new connection, to hear a new story, and to move this country a step closer to genuinely earning and deserving its place as the most successful multicultural nation in the world.
We acknowledge Aboriginal and Torres Strait Islander people as the first peoples and Traditional Owners and custodians of the land and waterways on which we live and work. We honour and pay our respects to Elders past and present. Sovereignty was never ceded.