Mentorship: The Key to Career Fulfilment
Looking to take the next big step in your career? Research says to get a mentor! Here's why it's a relationship you can't do without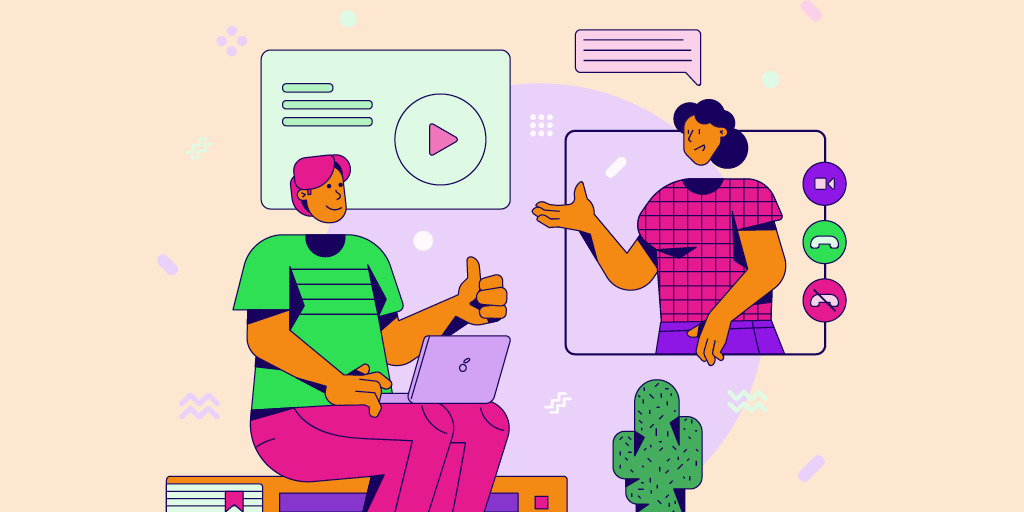 ---
We've all heard the popular saying: "It's not what you know, but who you know." Though reductive, the adage does hold some truth: the people you meet and become close to in your professional life can have a profound influence on your career trajectory.
While a foot in the door or first interview from one's professional network can only get you so far, mentorship relationships can play a valuable role in career growth and satisfaction for both parties. According to CNBC and Survey Monkey, 91% of workers who have a mentor report being happy in their job, and 60% of mentors or sponsors are satisfied with their career advancement.
But what is a mentor and how do these relationships work?
What is a Mentor?
A mentor can be defined as an experienced or knowledgeable person who provides support, guidance and advice to a less experienced person in the same (or desired) company or field.
The relationship can be directed at helping a mentee achieve specific short-term career objectives, or become a life-lasting connection that can develop self-confidence and long-term professional growth. Nearly half of those with a mentor or mentee establish formal goals, but mentorships can also be an informal way to share support and insight from the perspective of someone you can trust.
Mentors often become sponsors and key advocates for their mentee's success and career advancement – and the results are telling. Some quick stats:
For a deeper understanding of why these connections are so powerful, we talked to Hayley Angell, Chartered Accountants ANZ state manager, speaker, career connection and professional development expert, and mentor and previous mentee herself, for her insight.
We asked Hayley what the biggest advantage or benefit that mentoring programmes offer. She said, "Great conversations can absolutely change your life. And the conversations you have with a mentor can be some of the most impactful of all. As a mentor, engaging with someone who has walked a path you aspire to gives direct access to lived experience and learning. It also gives you a fresh perspective, and great mentors and mentees hold each other accountable to their agreed expectations for the relationship."
Mentorship conversations can help both parties gain a new perspective, receive constructive feedback and encouragement, develop leadership and communication skills and learn new ways of doing things – important advantages for professionals at any point in their career.
Mentoring's Role in Reaching Equality
For underrepresented groups especially, having a mentor can be a critical resource as unconscious bias in the workplace continues to put women, including women of colour, at a disadvantage. Despite being more likely to exhibit leadership traits effective for addressing future challenges, new research shows that women are consistently perceived to have less leadership potential than their male counterparts, and are less likely to get promoted.
For women in procurement and supply chain professions, the gender pay gap and representation gap are still a reality. According to Gartner, women now makeup 41% of today's supply chain professionals, but only occupy 15% of executive roles. For women of colour, this percentage is even lower. However, with a mentor, women and minorities are more likely to get ahead and get promoted. In fact, 71% of employees with a mentor say their company provides them with excellent or good opportunities to advance their career.
Self-limiting beliefs and external biases are more likely to prevent women from reaching their full potential. According to a KPMG study, 75% of women experience "Impostor Syndrome" throughout their career and 56% have been afraid that they won't live up to expectations or that people around them will not believe they are as capable as expected. Over half of women in executive positions agreed that the more successful they become, the lonelier it gets at the top, proving that lack of representation and feelings of inadequacy can follow successful women throughout their career.
According to Hayley: "Leadership is indeed an extremely challenging place, but it needn't be lonely. There is nothing you are struggling with that others (even those you look up to or who seem to 'have it all together') haven't struggled with or aren't currently struggling with. Talking failures and self-doubt with a mentor you respect is the surest antidote to imposter syndrome I've found yet! And similarly as a mentor, I have – literally within the moment of a conversation I am having – redefined a failure as a valuable learning experience after my mentee challenged me on my own limiting belief around it."
Empowerment through Female Mentorship
Mentorship, and female mentorship in particular, can help women overcome these challenges. In same-gender groups, women are less likely to face the speaking up double-bind and are more likely to speak about their career challenges. Having a female mentor that experiences the same challenges, can help break down these beliefs and misperceptions to build the self–confidence and skills needed to advance in your career.
When asked why women, in particular, need mentoring, Hayley Angell said, "I think business leader and executive coach Maryann Bruce captured it beautifully in her Forbes piece, Mentoring Matters: The Importance Of Female Mentorship:
'Women mentoring women is so important—it helps them gain access to opportunities and cultivates their confidence in an often still male-dominated business environment. When more women lead, it creates a diversified leadership team open to discussing multiple perspectives that improves decision-making and strengthens the organi[s]ation to face the challenges of the future.'
Sharing lived experiences with a mentor can deepen the rapport and thus help us feel more comfortable to be more open and vulnerable. The shared experience helps us to feel both more connected and understood, as well as less exposed and alone."
As evidenced above, a mentor can be a powerful resource for reaching your career potential. However, 63% of women report having never had a formal mentor. This lack of access can hold female professionals back, especially since the rise in hybrid work models has made access to finding mentors even more difficult.
This is why tapping into a peer network and mentorship programme is more important than ever. At BRAVO, we believe that women are tomorrow's future leaders and we're committed to helping those in the procurement and supply chain profession to get the inspiration, skills, advice, and confidence to get there.
From personal branding to negotiating salary, BRAVO offers mentoring and coaching to help women advance their careers, find equal footing, and make a difference.
Are you prepared to take your career to the next level? Register for The Faculty's mentorship programme or contact the BRAVO Community Manager at [email protected].
Find out more about the BRAVO Women In Procurement & Supply Chain Leadership Program
Register today for BRAVO APAC!
Register today for the BRAVO USA!