Making Supply Chain Your Organisation's Competitive Advantage
In order to succeed, a business must be able to deliver more value to customers than its competitors. How do you make supply chain your organisation's competitive advantage?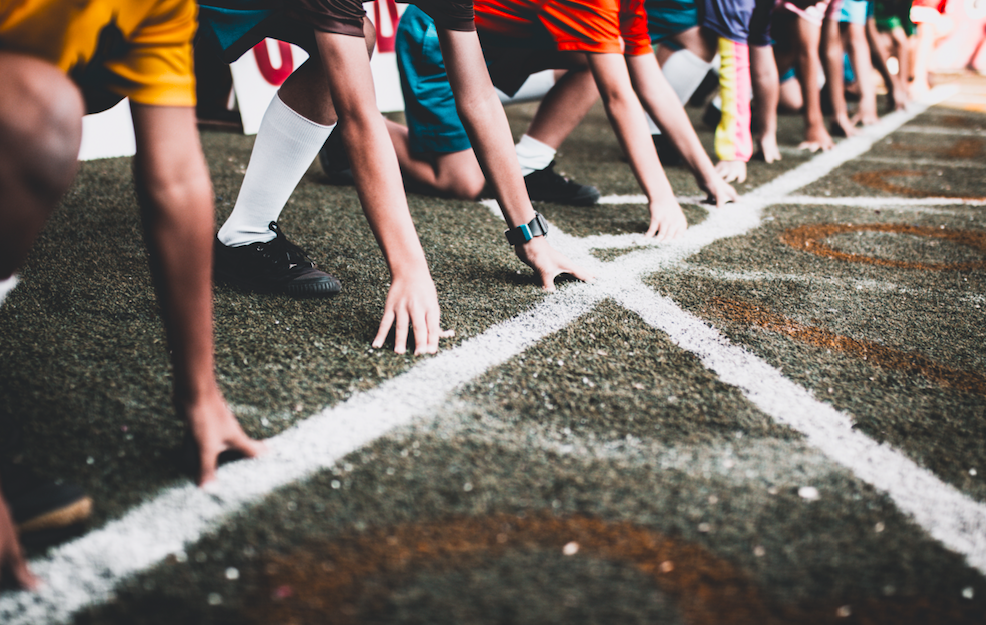 By ShutterStockStudio/ Shutterstock
In order to succeed, a business must be able to deliver more value to customers than its competitors. It is becoming more difficult to find, develop and sustain these opportunities in the rapidly evolving business landscape. The free movement of people across borders, developments in technology and real-time communications add complexity to global supply chain management. World trade is highly competitive, constantly changing and volatile.
As a result, supply chains today need to become more strategic. They are multi-layered, integrated manufacturing and distribution systems that, to work efficiently, need to be optimised on a continuous basis.
Technology
Automation of manufacturing using robotics and self-driving equipment in factories is now commonplace. Software solutions and telematics improve information sharing, processing, and analysis of data which is converted into usable information to inform policy and operational decisions. However, it's important to ensure that technology investments are based upon business needs – and not just the newest tech available.
Areas of competitive advantage
Many global businesses now compete on the basis of their supply chain capabilities rather than only on their product lines. Leaders with efficient supply chains such as Wal-Mart, Proctor and Gamble, Tata Motors, and Unilever focus on rationalizing each activity in their supply chains. They constantly monitor costs, demand patterns, lead limes and administrative processes to achieve competitive advantage while applying relevant technologies.
Cost of goods sold (COGS)
Reducing the cost of goods sold can be achieved through a more focused approach to procurement including price negotiation and strategic sourcing. Inventory, distribution and freight costs are specific target areas where the potential to save can be found. Walmart runs a retail compliance program that defines when, how and where their supplier must deliver. This helps the company reduce its costs by adjusting its storage and distribution needs in line with customer demand. This means lower prices for the customer.
Freight costs can be managed down by outsourcing delivery logistics where there are potential economies of scale. Telematics is used extensively by third-party-logistics providers (3PLs) to provide visibility into the movement of goods, both in the warehouse and in transit, and ensure their safety.
Shorter lead times
There are many delays experienced in supply chains. Some of these are because of slow processing of orders due to cash flow challenges, batching of orders, organizing shipping and freight and slow communication processes.
One of the main methods by which a business can drive increased value is by decreasing these lead times. Both business- and consumer-facing companies are experiencing increased demand for faster shipments. Speedy deliveries can have a significant impact on sales. Amazon Prime customers will often pay more for guaranteed next day delivery.
Flexible demand management
Technology now provides us with forecasts of future customer demand using artificial intelligence tools. Predictive analytics are extremely useful in determining the optimum seasonal stockholdings and allows us to prepare suppliers for increases in demand.
A flexible supply chain can quickly adjust to fluctuations in supply and demand keeping inventory down when interest is buying is low but being agile enough to respond to spikes in demand.
Documentation and administration
Streamlined and slick documentation and administrative processes in the supply chain are a great competitive advantage. Reducing re-work and duplication, increasing visibility and smoothing communication channels are real advantages. Supply contracts and service level agreements are often neglected areas that create hold-ups and expensive errors. Some progressive organizations are using blockchain technology for maximum visibility and security.
Insource or outsource?
The decision of whether to outsource manufacturing and/or services depends on in-house capabilities. Ideally, areas where competency or capacity are lacking are prime candidates for outsourcing. Some larger organizations have the capital and resources to manufacture their own products, others will typically outsource their manufacturing to white-label providers. Building internal warehousing, logistics and distribution facilities is a major undertaking and capital intensive. Successful outsourcing contracts in this category have robust service level agreements and detailed contingency plans.
Supplier relationship management (SRM)
SRM is a huge topic and ranges from simple tasks such as paying suppliers on time to developing long-term collaborative partnerships with suppliers for mutual benefit and to promote innovation. Leading companies in SRM such as Nestle, Toyota and Coca-Cola treat key suppliers like collaborators to get them integrated and prepared to take extra steps to ensure quality and speed.
Sustainability
A sustainable supply chain makes long term business sense. Consumer awareness of environmental and social issues is growing around the world. IKEA is one of many companies that work with suppliers on a variety of challenges, from energy efficiency to sourcing materials responsibly. Ignoring this trend may create reputational damage that takes years to restore.
Conclusion
Effectively making use of rapidly advancing technology could be the key to leveraging your supply chain to get ahead of the competition. Difficulties in supply chain management occur due to evolving complexities and interdependencies. Companies that work on achieving continuous improvement through consistently and persistently working on strengthening linkages will drive competitive advantage.
If you'd like to read additional related content or get involved with thought provoking discussions check out the Supply Chain Pros group – a one stop shop for all your supply chain needs.
---