5 ways to level up your local sourcing
You may see "Buy Local" promotions in your town to encourage consumers to shop with locally owned retailers. The idea is to boost the local economy with jobs and taxes. The same idea is gaining momentum with procurement and supply chain leaders, who are looking for ways to build up the resilience of their procurement resources through local sourcing.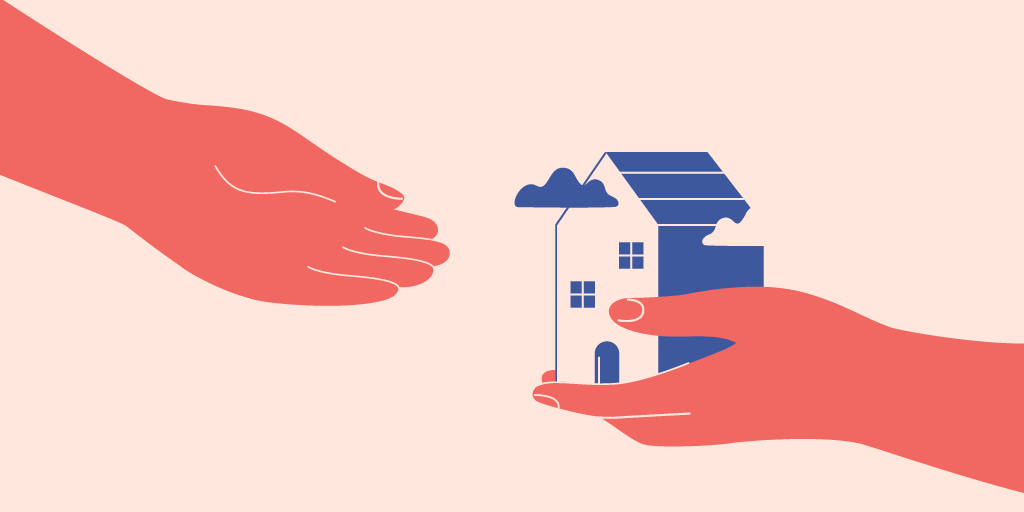 In our 'Procurement Under Pressure,' 85% of respondents named disruptions and shortages as one of the top five pressures currently affecting their operations. Heading into 2023, it seems as if supply chain risks will continue to impact businesses, and procurement will continue to align with the macro-economic business environment.
As 49% of respondents expect that global supply chains won't return to pre-Covid norms until 2024 or beyond, it's clear the new normal may be here to stay.
Make local sourcing part of your procurement practice
Buying local food could solve problems that surfaced during the pandemic.
Supply chain disruptions highlighted the difficulties with single-source suppliers half a world away. When the supply chain is broken, you may be unable to find alternative sources. The lean manufacturing/production model works well until the supply chain is stretched so tight it snaps.
To address the issues, procurement leaders are coming around to using sources close to the point of use, whether a factory or the headquarters building, to build up business continuity.
There are numerous potential benefits to local sourcing:
Reduce scope 3 emissions from the supply chain. With more people working from home, direct shipping to users can also reduce delivery costs and environmental impact
For services such as IT support or equipment repair, local sources may have faster response times to keep operations on track
Improve your standing in the community
Help meet ESG targets
Help create and support employment in the communities in which you have operations
Some governments encourage local sourcing and may mandate it for expenditures of public funds. Corporate procurement can encourage local businesses and help develop an ecosystem of suppliers so funds stay in the region or country rather than flowing overseas.
How is the move to local sourcing having an impact around the globe?
Some tools and online marketplaces help companies seek local sources.
In Europe, Amazon Business launched its Buy Local feature, giving CPOs and their teams tools to identify sellers on a country or city level, make local purchasing decisions, and invest in local businesses.
In a recent Amazon Business survey, 90% of procurement executives said investing in local communities was one of their procurement goals. With the feature, all buyers across an organisation are able to see local procurement options among the various competitive offers, ensuring that large enterprises can empower employees to follow the same buying policy by easily finding local supplies.
Local procurement is a common initiative for government bodies to boost local and disadvantaged businesses. For example, governments in the UK spend more than £45 billion a year on all types of procurement. Advocates support the idea of spending public money with local businesses to hopefully increase employment and expand the tax base.
However, depending on regulations, there may be only so much local buying a company can do. Rules in the EU and UK limit local authorities' ability to discriminate based on place.
One of the fears is local sources may have a higher cost, so the government entity will pay more of taxpayers' funds than they otherwise might without being able to request bids from a broader supplier base. In the US, regulations do not allow local preference for projects that use federal funding, but its main impact is in highway construction that is partially federally funded.
Risks of local procurement
While the intent to source locally seems positive, procurement teams are under pressure to find these suppliers, qualify them, onboard them onto systems, and then manage their performance.
Basing procurement decisions on social values, such as improving the economic, social and environmental well-being of the relevant area, may not align with other business priorities.
The traditional, most economically advantageous (MEAT) approach is focused on the lowest cost. But the least expensive option may not provide the best overall economic value considering lifecycle costs, quality of services and products, and environmental impact.
Also, local suppliers may not offer the quality of products or services you need. And if local vendors know they have a preference, they may not provide the best value.
5 ways your procurement team can level up your local sourcing
If your organisation would like to emphasise local sources, consider these steps from the World Bank.
1. Build a business case
Buying locally may not always lead to the lowest price. Consider the social and environmental aspects as well. You may be able to support other ESG goals, such as gender equality procurement and lowering scope 3 emissions. Pledging to support the local economy may help your company win government contracts or official permission to conduct or expand operations.
2. Define local
When it comes to manufactured products, what's local? Does it mean buying from a locally based retailer or distributor? Why not focus on the best value if it's a widely available product? Does buying from a nearby outlet of a national company count? Will you focus on under-represented groups in your area? Spend time considering how you will define "local" for your procurement situation.
3. Establish teams dedicated to local sourcing
Depending on your situation, establish a team focused on local vendors. Small to medium enterprises may not be as familiar with the bidding and onboarding process. Set them and your organisation up for success with the proper support.
4. Set Expectations
Be transparent with the community and your internal business partners about the process and goals for the initiative. Local governments and businesses may have unsustainable expectations about job creation and the economic impact.
5. Identify the Impact
Assess the impacts and benefits of buying locally. Your procurement investment could help build a diverse local supplier base. Proximity to suppliers reduces delivery or response time and environmental impact and improves collaboration. With suppliers close by, your supply chain may be more resilient in times of crisis.
An effort to buy locally may raise questions and challenges. There won't be perfect answers. It's a balancing act between local preference and what's best for your company in the quality of products and services.
Your definition of local may prove to be flexible to accommodate various exceptions. Looking at potential suppliers through a new lens, like local sourcing, is one way to diversify your vendor base to serve your company and your community.
To understand more about the pressures currently facing procurement and supply chain professionals, the outlook for 2023, and what you can do to tackle these market challenges, make sure you download our 'Procurement Under Pressure' Research report. We teamed up with Ivalua to survey 170 procurement and supply chain leaders on the pressures and conditions they're experiencing in 2022 and their outlook for next year. Click the link to download Procurement Under Pressure.
Find more Supplier Relationship Management news, insights, and best practises at Procurious.com.
---