Finding a Job When It Seems Like There Aren't Any
Searching for a job can sting – but there are some strategies you can use to make it that little bit easier!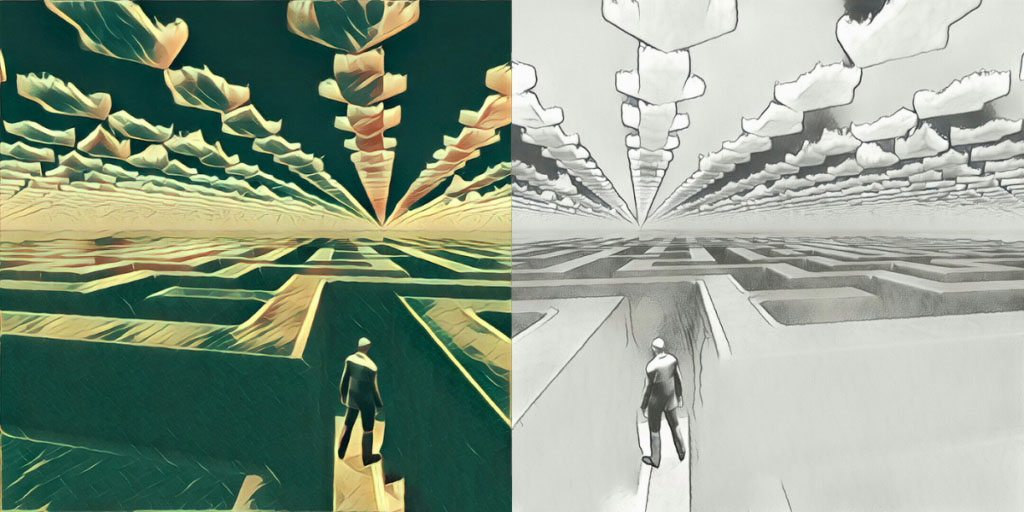 ---
Searching for a job sucks. Let's be honest about that. Nonetheless, it's a normal part of life! On average, most people are in a job-searching phase twelve times throughout their adult career.
But there's no denying that HR offices don't always make it easier. You need to know how to navigate their website, understand what their job titles mean … sometimes it feels like you have to learn another language just to be able to comprehend the job description! Recruiters are likely to be reviewing hundreds of applications, so you need to find a way that your experience stands out yet meets the exact requests of the job posting. And sometimes, you don't even know if you really want the job yet!
It can be disheartening to look for a job in the best of times, but even more so during a recession when it feels like there aren't a lot of jobs available, or at least not many that match your skill set. There always seems to be an obstacle: the job you are interested in isn't in the right location, or else you aren't quite qualified for it. Here's the thing though: there ARE jobs out there.
Don't feel helpless – here's how make your search a bit easier:
Start before you start
I'm sure I'm not the first to tell you this, but the first thing you need to do is build your network!
"Start building your network one person at a time… and keep doing it and doing it and doing it and doing it and doing it! …then do it some more! Not only will you have a network of people helping you in your search, but now you have a group of friends too!"

Bruce Waller | VP Corporate Relocation, Board Texas SHRM, NTRP, CCC, Speaker, Author "Find Your Lane" & "Milemarkers" Podcast Host
Be intentional about who you are connecting with. Find people with procurement or supply chain in their bios, because these are the people who are serious about connecting with others in the industry. Look out for mutual connections. Where you can, drop a note to say hello and why you want to connect. Nothing over the top, just a short note to make it personal.
The best time to start building your network is before your first 'real' job. The second best time is now. If you are reading this, you have already joined Procurious which is a great start. Head over to the networking pages! Stop reading and start commenting & get the conversation going!
Figure out what you want to do for that pay cheque
We've been asked this question more times than we can count: What do you want to be when you grow up? My past list included teacher, nurse, writer, singer, and poet. My answers started to change once I realised I needed to find something that someone would pay me to do, where (either company or location) I wanted to work.
If you're searching for career contentment, change up the question. I love how Aiyaz Uddin put it on Twitter:
"The best way to find a new job or transition is to first know where you want to be and where you are. And then probably go through upskilling in terms of knowledge and abilities. Finally updating resume and applications on the targeted jobs. All of these while on the job."
Once you've determined what kind of work you want to do, make a career plan. Imelda Walsh, General Manager at The Source, has three tips of her own when carving out your next career move:
1. Set your goals
'Think about where you want to be in the future – maybe five to ten years, depending on what stage of your career you are at – and then work backwards from there with clearly defined, yet realistic goals and targets,' says Imelda.
2. Make it SMART
'You know, the acronym!' says Imelda. 'Specific, Measurable, Achievable, Realistic, Time-based. And ensure you regularly review your plan, just like you would any other project at work.'
3. Write it down
'Research shows that if it's written, it's 1.4 times more likely to be achieved,' she advises.
So, how can you transition into something new or gain the new skills you need to fit the job market? One great way is to volunteer! Find a local or online group in the industry or focus area you are looking for. Look to the community or two year colleges; they may have a short certification program to give you that jump you are looking for.
'Stretch outside of their comfort zone, especially during job searching. One of my top tips for people I've helped with job search & career change is to volunteer. Volunteering serves multiple purposes: expands your network, develop/learn skills, give back, humble yourself.'

Lilian Phung | Human Resources Professional, Community Builder, 5 Voices™ by GiANT Worldwide
Hunting for work in procurement
Like any profession, procurement comes with its own set of specialised skills. When it comes to setting yourself up for success in procurement, Imelda has unbeatable advice:
'I think all procurement specialists need to focus on their soft skills,' she says. 'In a world where the technical side of procurement is being outsourced or automated it is imperative to hone in on what can't be automated, at least not well yet.'
What does Imelda see as the most sought-after skills in procurement? Influencing, customer focus, the ability to build stakeholder relationships, negotiate, and strong commercial acumen. 'I see hiring managers focused more on soft skills now over the technical elements of the Procurement skills because the process and technical side can be easier to teach.'
Don't forget that in procurement, it's important to focus on what you're passionate about, says Imelda. Align your values to the job. Whether it's customer service or sustainable practice, the sense of achievement is unbeatable, and likely to help you succeed.
Ask for help
You've made connections specific to the industry you want to be in. You've started working on upskilling or honing your skills. Now comes the most important step in finding a job. No sitting back and waiting for the offers to roll in. Reach out to those connections and ask for help.
Ask for an introduction with a mutual connection
Ask for a resume and cover letter review, proofread, or overall feedback
Ask for interview practice
Ask for an opportunity
Ask for their best job search advice
Looking for a new job can be stressful, and searching during a recession is even more so. But there are things you can do to control what feels uncontrollable. Building a network, building your skills and building your courage to ask for help so you can know you are in the driver's seat for this portion of your career.