Is this the Era of the Shortage?
It was once toilet paper and bread-making ingredients – but shortages have not ended with lockdowns. How long will shortages continue to be an issue?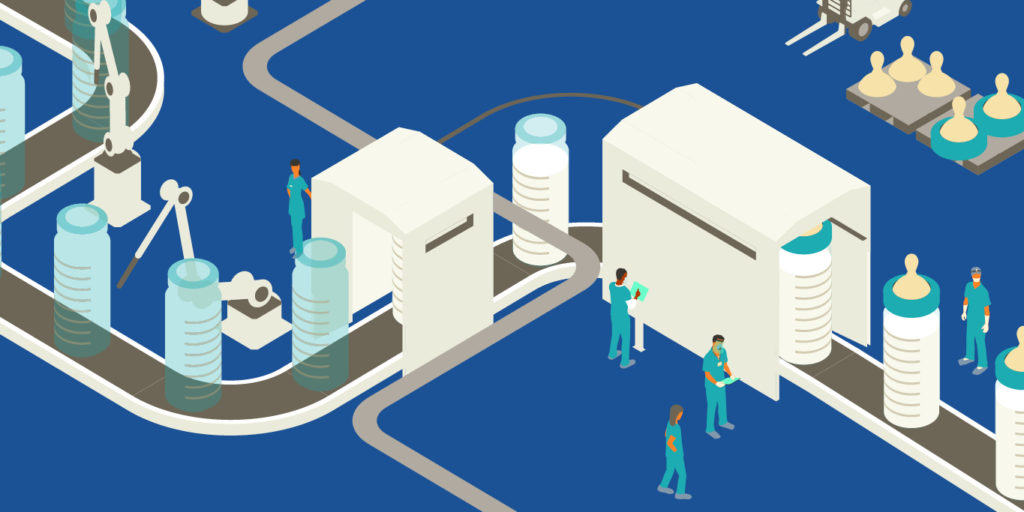 ---
It has been over two years since the pandemic first reared its ugly head, sending reverberations around the procurement and supply chain world and ensuring that things would never be the same… Ever again. It's also been two years since we began to see the beginning of shortages… And seemingly, we're no closer to seeing the end of that issue.
When the pandemic first hit, we had understandable (and slightly humorous) shortages: who can forget the great global shortage of toilet paper. But as time wore on, the shortages became even more concerning: we ran out of essential medical supplies, for example, and then groceries of all types began disappearing from shelves after distribution centres were hit hard by COVID-related absences and isolation rules. Once many nations moved into the 'living with COVID' phase, though, we thought the worst was over.
But were we wrong? Here's a snapshot of the latest global shortages, in what can only, chillingly, be described as the beginning of the 'era of the shortage' – an era which may scar us for a long time yet.
Baby Formula
It's not something we want to think about, but it's true: if we run out of toilet paper, there are alternatives (think toilet tissue, baby wipes, newspaper if you're desperate… You get our drift). But for some items, there are no alternatives, and one of those items is baby formula.
Unfortunately, it's this very item that has been the source of life-and-death shortage in the US recently.
As Kelly Barner, MD of Buyers Meeting Point, recently discussed, parents have actually been hoarding baby formula since the pandemic began… But the current shortage is far more complex than that.
In a nutshell, parents initially hoarded formula, but then used their excess formula, leading to a drop in demand in 2021. This then led to lower supply, with a 'perfect storm' of other factors, including an overreliance on one supplier to service WIC (a federally funded formula voucher program) and a factory closure.
The result? A chronic shortage of formula, leaving parents short all over the US, with some so desperate they are driving hours to try and find it, or frighteningly, trying to make their own.
Iceberg Lettuce
With humorous headlines doing the rounds like 'Hit an Iceberg: Why is Lettuce So Expensive?' in Australia, another item that is now subject to severe shortages is iceberg lettuce.
But it's not all fun and games, with one major food retailer having to substitute the item altogether.
Recent floods in NSW and QLD in Australia has meant that many lettuce crops have been damaged and completely ruined. The market shock has sent the price of lettuce soaring, up from $2 a lettuce, to over $12.
For consumers, this has mostly meant a switch away from iceberg lettuce to other lettuce varieties, or to other vegetables altogether. Unfortunately, one major retailer, KFC, has also had to make the switch, given that iceberg was an essential ingredient in their famous burgers and other items.
KFC is now replacing iceberg lettuce with cabbage, a choice that has not proven popular with customers.
One KFC customer went so far on Twitter as to say:
'The fact that you are replacing lettuce with cabbage makes me rethink my whole meal at KFC. There's 4 or 5 things I would eat before cabbage. It's such a weird choice.'
Car Microchips
Like a lot of products during the COVID pandemic, there is just one reason why we suddenly have far fewer cars than we need… But regardless of the reason, the issue continues to cause pain worldwide.
The issue, of course, isn't the cars themselves, but the ongoing problem with obtaining semiconductors, an essential component in car microchips. Throughout the pandemic, there were ongoing shutdowns in microchip factories, as well as soaring demand for them due to legions of workers and home-schoolers who needed new devices.
Semiconductors aside, there has also been an uptick in demand for new cars, as border closures encouraged people everywhere to holiday at home, or at the very least, spend their income on accessible items, as opposed to entertainment or travel, two industries which effectively shut down due to lockdowns.
Another perfect storm of factors, another supply chain disaster: in 2022, we have nearly 3 million cars fewer than we need, and, as market forces would have it, soaring prices globally.
What shortages have been most acute for you? How are you managing them ongoing? Let us know in the comments below.