Is The Secret To Change And Successful Innovation A Matter Of Timing?
Innovation and change – we know we need to do it but taking the first step is always hard. However, waiting until change is forced upon us could lead to even more pain.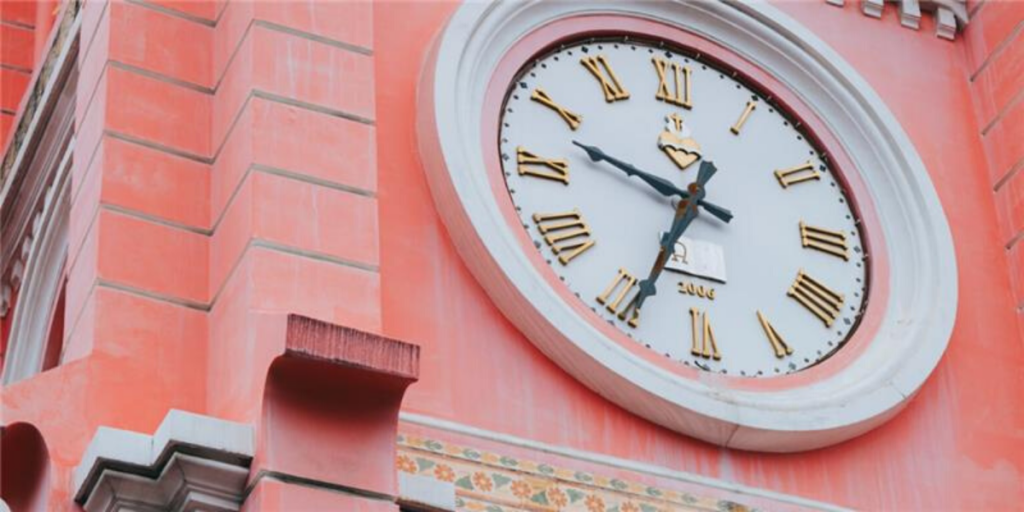 ---
"Execution is all about timing – people don't want to do things differently…until they have to"
James Varga, CEO – DirectID
Change. It runs against our very nature to accept and embrace it, even when we know it's for the best. People will rail against it, undermine it, challenge it or be completely apathetic to it. That is until something forces them to accept it and the need to do something differently.
That's exactly the issue facing global procurement professionals at this very moment. The COVID-19 pandemic has forced each one of us to reconsider the how our jobs are done and how we help our organisations. Fortunately, we have a group of leaders whose first thoughts on change are how they can make it happen, to rely upon.
Procurious is one of those organisations considering how to provide its service in the current climate. Faced with not being able to have CPO Roundtables in person, we grasped this opportunity to connect our leaders virtually, ensuring that our CPOs still had the chance to gather and share their ideas and experiences. Because at times like these, as Helen Keller once said, "Alone we can do so little, together we can do so much."
Pragmatism over Pomposity
Although the Roundtable took place against the backdrop of COVID-19, the discussions on the day had a far greater focus on the future than the present. Procurement not only faces the challenges of global supply disruption while ensuring that employees can operate in a safe environment, but also ensuring that the profession is well prepared for what comes next.
Part of this preparation is bringing innovation back into the everyday conversation about how procurement looks, feels and operates. This is not innovation as a management buzzword, but as a practical concept that helps realise real change and sets procurement up to face any and all future challenges. As one of our speakers, Gareth Hughes, Director of Property and Procurement at Whistl noted, "We need pragmatic procurement, not pompous procurement terms".
Innovation here is about finding the areas where change can make a lasting difference. It's also about ensuring that, even though the timing may not seem quite right, having the tenacity to make ideas a reality is critical for procurement's future success.
With that in mind, we've picked out our three key messages from the Roundtable for you to take back to your organisation.
1. Supplier Innovation – Fit for the Future
"We need to focus on the positives that have arisen from the COVID-19 experience."
Ian Thomson – Regional Director UK and Nordics, Ivalua
Innovation is a fleeting concept. A brand new, imaginative and forward-thinking idea one day can quickly become obsolete before we even have a chance to do anything with it. The trick is to keep challenging the idea that things need to be done in a certain way and not to ignore the 'hard' challenges for fear of rejection.
This is the mantra of Ian Thomson of Ivalua, who chose to look for the positives for procurement in the challenges posed in the current global climate. What is striking, according to Ian, is how traditionally adversarial relationships – competing organisations; buyers and suppliers – are changing for the better as people pull together.
This not only provides an amazing opportunity to develop long-lasting leadership and trust, but also opens the doors to supplier-led innovation. This can be achieved by having greater pragmatism when it comes to new ideas, as well as increasing our appetite for risk to embed real change.
2. Volatility requires flexibility
"Businesses are operating in massively changed contexts. To use foresight, we need to develop multiple long-term strategies."
Jessica Prendergast, Freelance Foresight Consultant at Future Insights
An organisation's appetite for risk is one key to successful innovation. Being too risk averse can stop worthwhile ideas in their tracks but failing to fully plan for future risks can be just as bad. That's why Jessica Prendergast, a freelance Foresight Consultant, believes that the one-dimensional continuity plans that most businesses have belong in one place – the bin!
According to Jessica, in order to innovate and predict the future, organisations need to develop multiple scenarios to cover all possible eventualities. 'Foresighting' is how the thought process for this starts, helps us to understand the role of automation and technology and how we can learn and apply today from these techniques.
Jessica used the example of our changing ways of working recently. At the beginning of the year, widespread Working from Home would have been unthinkable for most organisations. Now it is the 'new normal'. Good leadership and community spirit have made these changes easier to implement, and has highlighted how organisational planning can be helped by taking a broader view.
3. Timing is everything
"An idea isn't great until you prove it, an idea can be in the wrong place at the wrong time."
James Varga, CEO – The ID co.
Planning multiple scenarios, being more accepting of risk and working more closely with suppliers to innovate is only half the battle. Getting people to accept an idea at the best of times will always prove tricky due to people's natural aversity to change. Even the most innovative idea ever may struggle to gain traction if the timing is wrong.
However, there are ways to tips the scales in your favour. James was able to share his top three with the assembled group:
Be tenacious – make the most of issues facing the organisation to highlight innovation and make change happen;
Don't assume – not everyone will think your idea is great, you'll need to test and measure to prove its worth;
Accept a bit more risk – moving smaller suppliers and accept more risk in our new normal, you never know where it will lead.
The underlying key to these three points is removing the blockers to innovation by focusing on adoption of ideas. Then your focus can be coming up with one great idea and making it work, rather than lots of ideas that may ultimately deliver less for your organisation.
Collaboration is King
However, your organisation is approaching the current situation, it is always worth remembering that there will be life (and work) on the other side. Taking time to focus on the future at a point when many of us have the time to do this could make a critical difference to how procurement looks and operates at the forefront of public consciousness.
Not every problem can be solved. Sometimes it's about mitigating the impact, which can be helped by planning out your multiple scenarios and accepting a bit more risk to be open to new ideas that can have a positive impact.
And, no matter what you do, it's important to remember that you are not alone – there are thousands of procurement professionals tackling the same issues who are willing to share their thoughts and approaches. As the world changes the way we work, it's time to collaborate as much as we can and become the leaders who are facing change head on.
If you're interested in accessing market-leading industry insights and networking, express your interest in joining Procurious' Roundtable Program here.