How To Inspire Creativity With The Three Fs!
To achieve creative cultures within our organisations and inspire creativity in individuals, we need to Fund, Foster and Fill!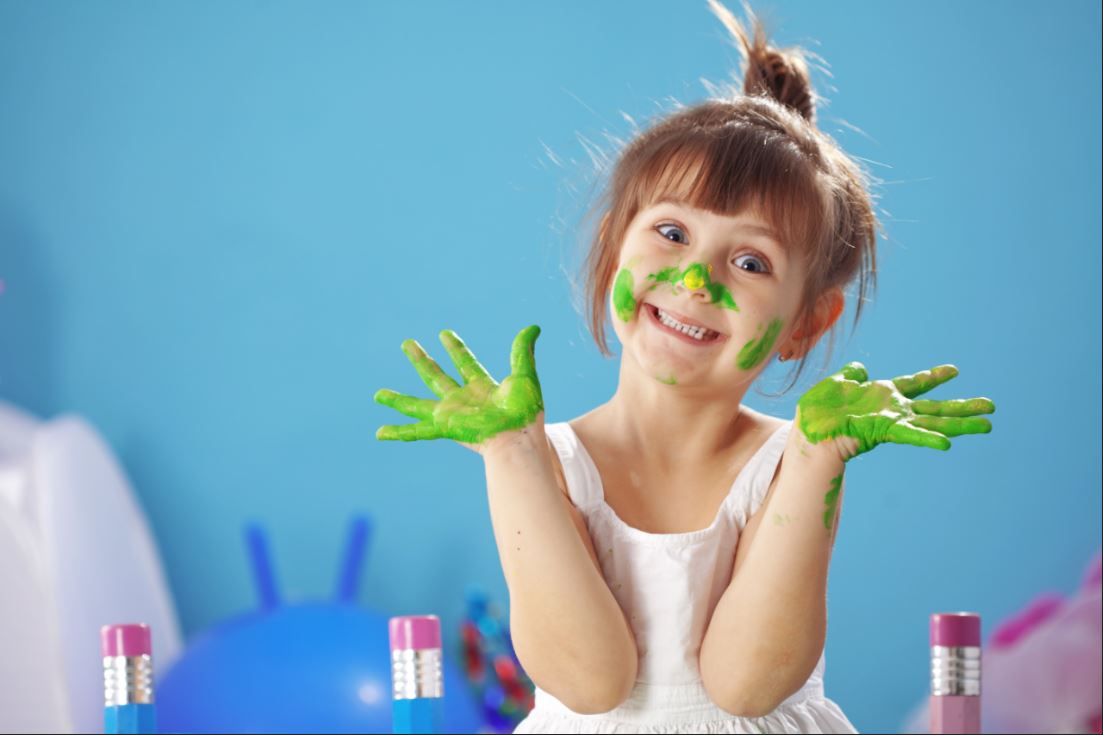 Alena Ozerova/Shutterstock.com
Register as an online delegate for the London Big Ideas Summit 2017 here.
James Bannerman, a creative change agent and author of Non-Fiction best-seller Genius! firmly believes that everyone has the capacity to be creative and innovative. He'll be speaking at the Big Ideas Summit 2017 in London on 23rd February but we've picked his brains ahead of the event to find out his top tips for inspiring creativity and his plans for the future..
What is a creative change agent?
A creative change agent is essentially a 'lateral thinking' specialist. It's someone who combines creativity with psychology to help businesses innovate and perform more effectively in a rapidly-changing world.
What's one thing you know now, that you wish you'd known at the start of your career?
When I was younger I was a laid-back song-writer and did not fully appreciate how important it is, in business and life, to 'make your own sunshine'. Over the years, however, and especially when I wrote my books Genius! and Business Genius! I came to realise that books don't write themselves; they ended up taking me far longer to write than I ever imagined, and involved far more hard work than I ever envisaged. However, fortunately the hard work paid-off – because they ended-up becoming best-sellers in the UK and then being translated into multiple languages from Chinese to Japanese, and Italian to Thai – and that taught me that ideas alone are not what makes the difference; it's turning those ideas into reality that makes the difference.
What are your three top tips for inspiring creativity in organisations?
My three top tips for inspiring creativity in organisations would be what I call The 3 Fs: Fund, Foster, Fill.
Fund (i.e. invest in) 'Creative Thinking' training
Upskill people by teaching them 'how' to be more creative. Evidence suggests, for example, that virtually all of us were incredibly creative up until the age of about 5, but then this natural creativity was 'schooled' out of us by the double whammy of criticism and conformity. Effective 'Creativity Thinking' training can help to redress this situation by inspiring people to re-become creative.
Foster an atmosphere of Psychological Safety
Einstein once said that 'a person who never made a mistake never tried anything new.' With this in mind, if an organisation genuinely wants to inspire creativity, it needs to provide employees with enough 'wriggle room' to make the occasional 'excusable' mistake – rather than 'inexcusable' mistake (which is a very different matter).
Fill the well
I've long believed that in order to inspire others we need to feel inspired ourselves. Psychologists refer to this as 'mood contagion'. So, if an organisation wants to inspire creativity, it needs to keep 'Filling the Well' (as the author Sheila Davis describes it) by encouraging people to branch out and watch new films, read interesting books, travel to different places etc… After all, bang in the middle of the word 'Innovation' we find the word 'Nova' – which meant 'new' in Roman times – so a constant inpouring of fresh stimulus is likely to inspire a culture that goes beyond 'what is' to explore 'what could be'.
You've composed hit pop songs, written best-selling books and work as an innovation consultant. What's next?
I'm currently working on a wide range of projects – linked to 'Lateral Thinking' in business and academia. However, longer-term, I'd love to take my Business Genius and 'Lateral Thinking' work to whole new level, and develop Lateral Thinking TV, movies, and animations etc…
How do latest technology developments influence the way you consult with organisations and drive innovation?
To be honest, although technology developments have influenced the way I consult with organisations and drive innovation – eg. by making it far easier for me to communicate with clients around the world without always having to 'be there' in person – technology itself does not influence me as much as it helps other innovation consultants I know. I tend to focus more on 'innovativeness' than 'innovation.' In other words, I focus more on the people-side of innovation – the psychology side.
It's easy to think that our modern age is infinitely more 'innovative' than any other with its amazing advances in technology. Without a doubt the 'pace' of change does keep getting faster and faster, which academics label 'accelerated evolution.' However, just look at the Edwardian Age. Within ten years along came the Car, the Plane, the Radio and the TV. Each one of them radically transformed the world we live in, far more than the latest XI78 or X189, that will soon end up somewhere in a design museum like the DVD or the first Blackberry.
I work with the ESA, European Space Agency, who are putting 3-D printers on Space Stations. In fact, there are even 3-D printers now that can make 3-D printers ! We must not lose sight, however, of how technology is driven by 'people', and inspired by 'people'. The human factors that make innovation happen can also 'stop' innovation from happening if they are not addressed and resolved.
Do you ever get tired of thinking up ideas?
Yes and no. I personally get a buzz from 'divergent thinking' – i.e. thinking outwards towards multiple possibilities – more than 'convergent thinking' – i.e. analysing and dissecting data.
However, when I'm working with groups on Idea Generation, I fully appreciate that 'thinking up ideas' can be deceptively tiring for some people. Especially those who have a strong preference for sequence and structure.
Tony Buzan, the inventor of mind-maps, is a great inspiration of mine. I spoke with him a few years ago and was struck by how well he manages to fuse the two. Mind-maps, for example, can energise people by stimulating 'radiant thinking'. They also make it easier for them to think up new ideas, yet at the same its 'systematic' approach can also give people a flexible structure to prevent them feeling overwhelmed and swamped by imaginative solutions.
It's important to remember that everybody has an imagination. We continually 'think up ideas' whether we see ourselves as creative or not. In fact, one of the biggest buzzes I get in business is helping people to realise that they are a lot more creative than they give themselves credit for…
Join the conversation and register as a digital delegate for Big Ideas 2017 in London.