Is Inflation Killing Your Supply Chain?
Inflation is a tricky topic for many of us – frequently discussed, but often not understood, especially when it comes to the negative impacts. But now, for supply chains, this knowledge is more critical than ever.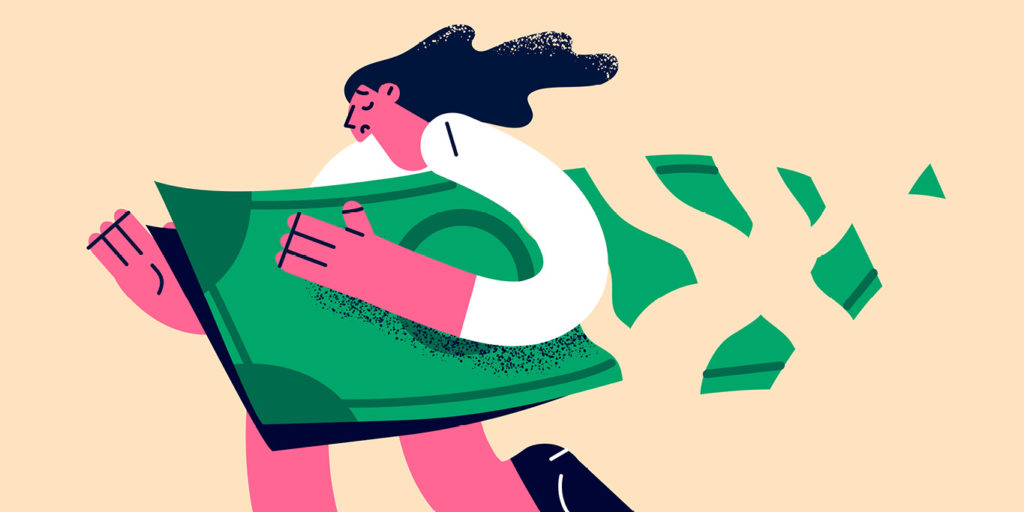 When we think of inflation, we may think of terrifying photos of people walking around with wheelbarrows full of cash during the Great Depression; money that lost value with every step they took. But inflation in modern times? It's discussed, of course, and it happens, but it certainly isn't a topic of everyday conversation.
But that may be on track to change.
For at least the last decade, inflation has been at historical lows throughout much of the developed world. The situation has been aided by extremely low interest rates, which many economies put in place to counter the impact of the Global Economic Crisis. More recently, the economic issues caused by the pandemic contributed significantly.
Now, however, things have begun to change, and the changes may swifty, and dramatically, affect global supply chains. Here's a brief look at the inflation situation, and what you can do to shield your own supply chain from the worst effects.
Why the sudden increase in inflation?
The pandemic has caused a shift in priorities for just about everyone on the planet, and the same goes for nearly every national economy too. In pre-pandemic times, many governments ran strong budget surpluses, and were lauded for doing so.
However, as the pandemic took hold, governments started to offer substantial financial support where they were able to. First they assisted businesses and citizens to simply get through, and later to stimulate economic activity. These financial aid programs were extremely expensive, with, for example, Australia's stimulus programs coming in at a cool $311 billion dollars.
Government spending, of course, does not happen in isolation. The cost of historical (and now, continued) spending has added billions of dollars in value to the market, which in turn is causing inflationary pressure.
Inflation and global supply chains
Inflationary pressure is not news for anyone who has exposure to supply chains. But unfortunately, the situation is tipped to get much worse.
From a supply chain perspective, one of the first culprits of inflation was commodity prices. According to the World Bank, commodity prices are now above pre-pandemic levels, food prices have increased by up to 3.5%, and global shortages – for example, the current global shortage of semiconductors – have also put extreme pressure on companies' COGS (cost of goods sold) levels. This, coupled with the almost-continuous strain on ocean freight, has begun to threaten business recovery. Also society is splitting into an unwelcome divide: those who can afford the 'new world' prices, and those who cannot.
In reality, it's certainly no time for businesses to be raising prices. Consumer confidence, battered by the pandemic, is only just now returning, and may be dashed again if customers discover that the products they love suddenly cost more. And while some companies may be able to elect not to push increased prices onto consumers, many won't have that choice. In Europe, for example, manufacturers have now passed many higher input costs onto their consumers, leading to the highest inflation levels in the region for many years.
What can procurement leaders do?
Despite the fact that procurement and supply chain professionals are becoming increasingly powerful and influential in business, one thing they certainly cannot do is control the mechanisations of the greater economy. Fortunately though, there are a number of other tools at their disposal.
Broadly, procurement professionals should aim to critically examine their S&GA (sales, general and administrative) expenses. This may include spend that is easier to tackle, for example discretionary spend, but it may also include spend that is more difficult to rationalise, including consulting and services spend. Other areas that may seem difficult, but that procurement may be able to tackle, include indirect spend and tail spend.
However, as with everything in procurement, controlling costs cannot be the only focus to counter the pressure of inflation. A focus on supply chain resiliency is just as important for procurement professionals than ever, as is incorporating any inflation into your overall supply chain strategy.
By being aware of the potential impacts of inflationary pressure on supply chains, and then assessing methods to mitigate them, procurement professionals can do what they are able to protect their organisations at a time where the function's value is stretching further than ever before.
How has inflation impacted your supply chain? And what are you doing about it? Let us know in the comments below.