How You Can Over-Achieve on Your Sustainability Goals
It's not just about achieving, or even exceeding, sustainability goals. Sometimes it's about succeeding and then going again!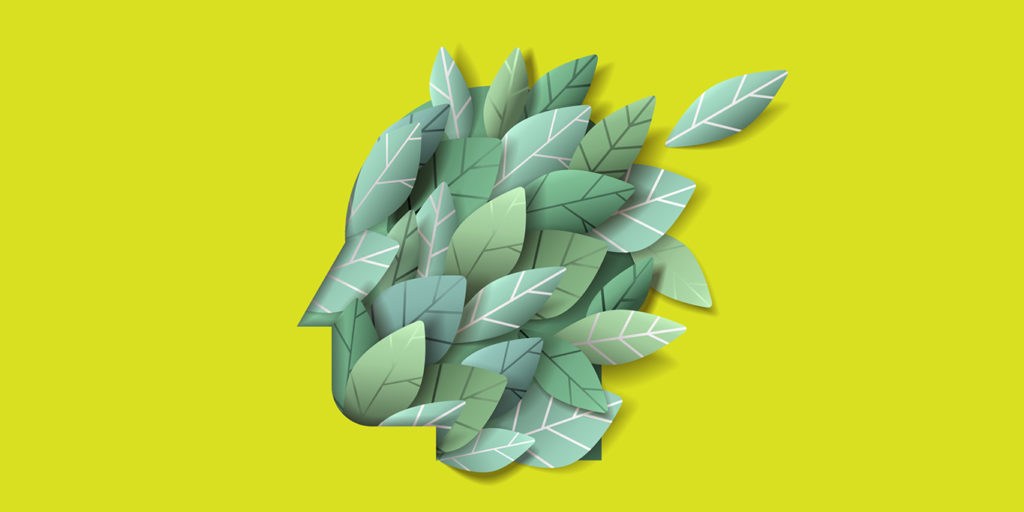 Procurement professionals the world over are putting a greater focus on sustainability. If you want to understand what you as an individual can do, then you need to register now for this year's Big Ideas Summit.
For the past couple of years, procurement professionals have (understandably) found it difficult to focus on sustainability goals as much as they would have liked. Between a global pandemic, supply chains issues and raw material and component costs and lead times going haywire, a split focus for many people was inevitable.
One company that doesn't appear to have had the same issues though is NatWest. NatWest is the largest commercial and business bank in the UK, and they recently revealed that they had met an extraordinary sustainability milestone. But far from resting on their laurels, they have decided to stretch themselves further, setting even more ambitious goals.
What Milestone Did NatWest Reach?
Many organisations have ambitious long-term targets when it comes to sustainability. However, NatWest took the unusual step of setting themselves a highly challenging short-term goal: to provide £20bn of climate and sustainable funding and financing for the 2020-2021 financial year.
And unbelievably, by October last year, that had already achieved that goal. But instead of simply patting themselves on the back, they decided to dream bigger and do better. NatWest has now revealed their new sustainability goal – to scale up their sustainability funding to £50bn by 2025.
What types of projects are eligible for funding under NatWest's scheme?
With greenwashing unfortunately rife, consumers and procurement professionals alike are becoming wary when companies seemingly overachieve on sustainability goals. It has been noted that it is tricky to verify certain claims and in many cases there is a feeling of companies marking their own homework.
But this doesn't apply in the case of NatWest, who applied strict criteria to their investments. Projects that were deemed eligible for NatWest's climate and sustainability funding included:
Renewable energy projects (or additions to existing sites)
Energy storage facilities
Schemes to improve the energy efficiency of buildings
Corporate green bonds and sustainability bonds
Lending to businesses who draw at least half of their revenues from the net-zero transition.
Some projects that may have usually been included, including nuclear power and energy-from-waste initiatives, were excluded as they did not fit with the UK government's criteria for green bonds.
Further, as any procurement professional who is passionate about ethical sourcing knows, working with SMEs is an essential part of a holistic ethical sourcing plan. NatWest has recognised this, and has pledged to provide a new loan open to UK SMEs.
Recent research has shown that climate action could be a source of future growth for many companies, and that supporting them could create up to 130,000 new jobs by 2050, as well as delivering a significant emissions reduction. By supporting these organisations, NatWest not only aids small businesses in the UK, but also drives the sustainability agenda at all levels.
How is NatWest achieving their goals?
There are a number of reasons that NatWest has been able to overachieve on their sustainability goals, all of which Pete Davison, Head of Supply Chain Services and Operations at NatWest Group, will discuss at his session at the Big Ideas Summit on March the 16th.
One key reason, however, that NatWest have been so successful is that they've been able to procure deep insights into their supply chain, far beyond the actions and profiles of their Tier 1 suppliers. They've done so through investing in technology, with the help of Jaggaer.
How can other businesses follow in NatWest's footsteps?
Overachieving on sustainable goals is an impressive feat, but it's one that Simon Thompson, Sales Director at Jaggaer, believes is possible for other organisations with the access to the right data and technology:
Simon says, "The greatest challenge we are seeing in the industry right now is making the first step to gather the data to gain a true understanding of the positioning and impact each organisation has on the environment and its community.
This is where technology comes in, procurement leaders need an ecosystem of data they can trust and also take actionable insight from to make informed decisions."
Both Simon and Pete will go into more detail on their work together at the Big Ideas Summit next month in their keynote, 'Planet: The Cost of Sustainability in 5 Minutes', during which they will discuss why more organisations need to follow in NatWest's footsteps and how technology, such as that offered by Jaggaer, can be a critical tool in realising and overachieving on sustainability goals.
If this has whetted your appetite to learn more about what you and your organisation can do for sustainability, then you definitely don't want to miss out on this year's Big Ideas Summit.
Join Procurious and our network of global procurement professionals for one of the event highlights of the year. But hurry – spaces won't be available forever! Register here now.